Google patented a technology to measure and track users' temperatures while they listen to pop songs or podcasts.
Google wants you to stay healthy via your headphones.
The company was granted a patent in July 2018 titled "In-Ear Health Monitoring," which combines auditory experiences with health tracking. The patent highlights Google's continued foray into the world of healthcare.
The idea is to use in-ear devices to collect data on users' health as they consume audio content via their smartphones, tablets, or smart watches. While playing the content, the device would also capture users' body temperatures, effectively creating a database of their temperature norms.
Over time, the device would be able to compare a person's daily reading against his or her baseline, and recognize unhealthy variations in temperature. In the patent description, Google claims that such a feature could lead to "early detection of a contagious disease or other malady."
Earbud Diagnosticians
To complete the reading, a user would initiate a "temperature-equalization period" while she listens to a piece of audio content. That content will play long enough for a temperature sensor in the in-ear device to collect the relevant data.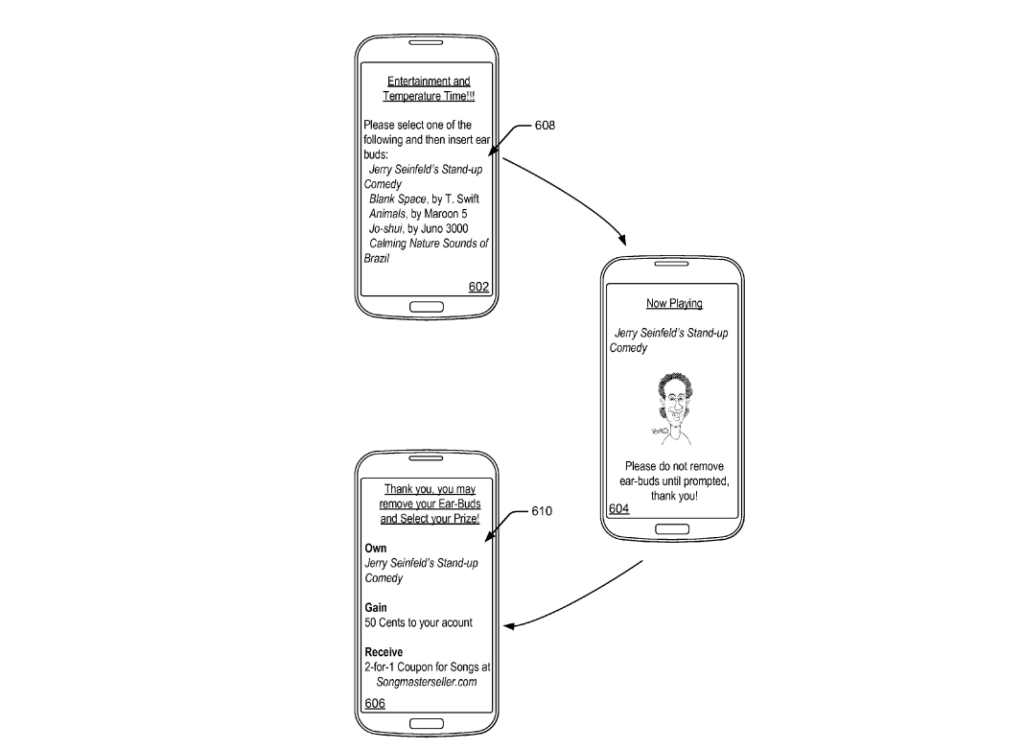 If the user does this regularly, the sensor will compare each day's temperature against the ones that came before, generating that day's differential.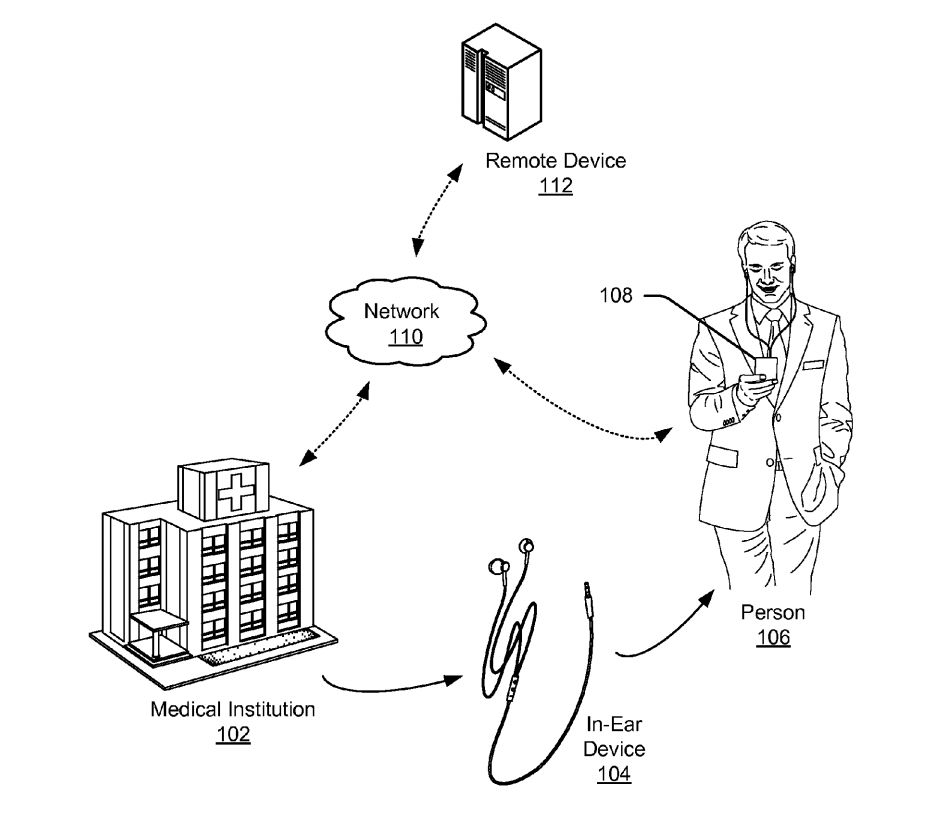 The patent also suggests that users could be compensated for their readings to incentivize them to record their daily temperatures. Potential rewards could include access to media content, financial compensation, or discounts.
The Global Health Effect
Google suggests that in-ear health monitoring could have global health implications — distributing the devices during outbreaks of diseases such as Ebola and swine flu could increase early detection rates, decrease mortality, and limit the scope of the outbreak.
Current outbreak management protocols are inefficient, according to Google. The company uses the example of a person who unwittingly contracts a virus and spreads it to other people via air travel before his symptoms begin to show.
By the time medical authorities realize the risk, hundreds of people may have been exposed to the disease. At that point, all of them should be monitoring themselves for symptoms.
However, it's unrealistic to assume that everyone who comes into contact with a virus will check in to watch out for symptoms. Even if they did, they would overwhelm the medical system. Self-monitoring is an option, but not especially effective because people's habits may be unreliable and inconsistent.
In-ear detection devices could alleviate the mental and physical overhead of disease detection, Google says, especially if the system includes reminder alerts or reward incentives. These would encourage people to check their temperatures, and that information could either be transmitted to a medical facility or be used by the individual.
Beyond collecting and documenting temperatures, Google's devices could transmit prerecorded instructions that advise infected people on the appropriate next steps.
If you aren't already a client, sign up for a free trial to learn more about our platform.