A new Google patent details a system that would use social networks to identify faces in images.
Google is eyeing your profile picture.
The tech giant's latest facial recognition patent highlights an image search system that incorporates information from social networks — potentially including Facebook, Twitter, Gmail, online blogs, and more — to help identify who people are.
On July 24, 2018, the US Patent & Trademarks Office approved Google's November 2015 filing for "Facial Recognition with Social Network Aiding."
It's not Google's first foray into facial identification.
The company's "Systems and Methods For Discerning Eye Signals and Continuous Biometric Identification" patent, granted in August 2017, outlines a system to authenticate users via biometric eye signals. Another Google patent application, published in January 2018, details "optical sensors" that can monitor cardiovascular function.
Unlike those facial recognition patents, however, this most recently patented system will rely on social apps.
Today, Google's "Reverse Image Search" feature makes it possible to identify public figures using an image. Upload a photo, and Google will provide its "best guess" about who appears in the photo.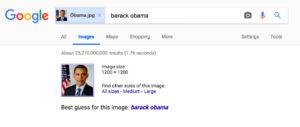 The new patent envisions a way for people to identify photos of less famous faces. The system would bring in data from a user's social apps and examine "social connection metrics of social connectivity" to guess identities.
The patent mentions communication, social networking, calendar, and collaborative apps among the sources it might leverage.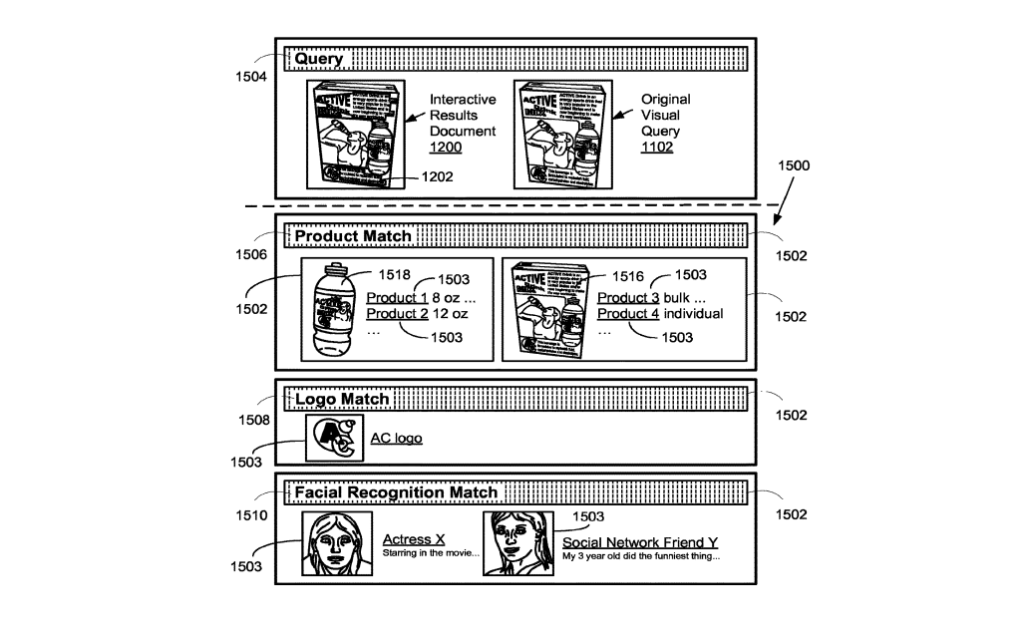 How it works
The search process — enter a term and get a result — is nothing new.
In this case, the search term would be a "visual query" in the form of a photo, screenshot, scanned image, or sequence of frames from a video.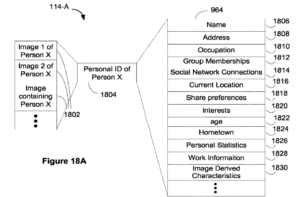 The system analyzes the visual query image and looks for other images that are both visually similar and relevant to the searcher's social networks.
Upon finding a match, the system presents its best guess about the identity of the person. It also could provide information such as the person's occupation, group memberships, and the other details (listed in Figure 18A, above).
The patent does not go into great detail about potential use cases, but it describes how the system could enable a user to automatically share a group photo with friends by identifying everyone in it.
Other potential use cases include identifying untagged photos on social media or photos found in online dating apps.
This would be especially concerning in the case of a wearable, such as Google Glass.
But Google Glass was discontinued as a consumer product in 2015, and today, Glass is produced for enterprise use only. Developers are prohibited from developing Glass apps that use facial recognition to identify people, preventing potential issues.
Wherever Google plans to go with this patent, wearable or not, there are bound to be ethics and privacy concerns. A handful of states have enacted laws regulating the collection and use of facial recognition data.
Google's patent notes that in certain scenarios, a person would have to opt-in to have her identity appear in image search results.
If you aren't already a client, sign up for a free trial to learn more about our platform.