Also covered are the successful tech investor you've never heard of, social media influencers, and what happens when execs say "everything is on the table."
Today, we discuss influencers, meat, the cloud, and more, including:
Fintech unicorn league table gets reshuffled
Earlier this week, we listed and ranked the fintech unicorns by valuation. The rankings have already changed.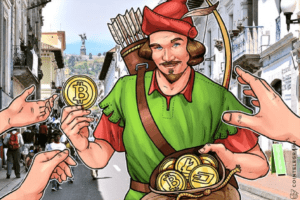 Image via Cointelegraph
Robinhood raised $363M from DST, Sequoia, capitalG, Kleiner Perkins Caufield & Byers, and others, valuing it at $5.6B and making it the fourth most valuable fintech unicorn behind Lu.com (China), Stripe (US), and Paytm (India).
DST, an early investor in Facebook, is getting very serious about fintech, as we've previously discussed.