Google and Amazon are investing in emerging tech solutions and partnering with other companies to make data center operations more sustainable. We dig into their strategies in the data center energy management space.
Data centers are the backbone of cloud computing, providing the physical infrastructure and resources needed to store, process, and distribute data across the internet.
But powering these centers is no small feat. Data centers already represent around 1% of global electricity consumption and account for nearly 1% of greenhouse gas emissions. Now energy-intensive new technology like generative AI and large language models (LLMs) are gaining momentum, and they're driving up energy consumption and costs even further.
Corporates are starting to pay more attention to this issue — discussions of data center energy usage on trending up. Meanwhile, tech giants like Google and Amazon are partnering with energy companies to deploy tech solutions that make data centers more sustainable.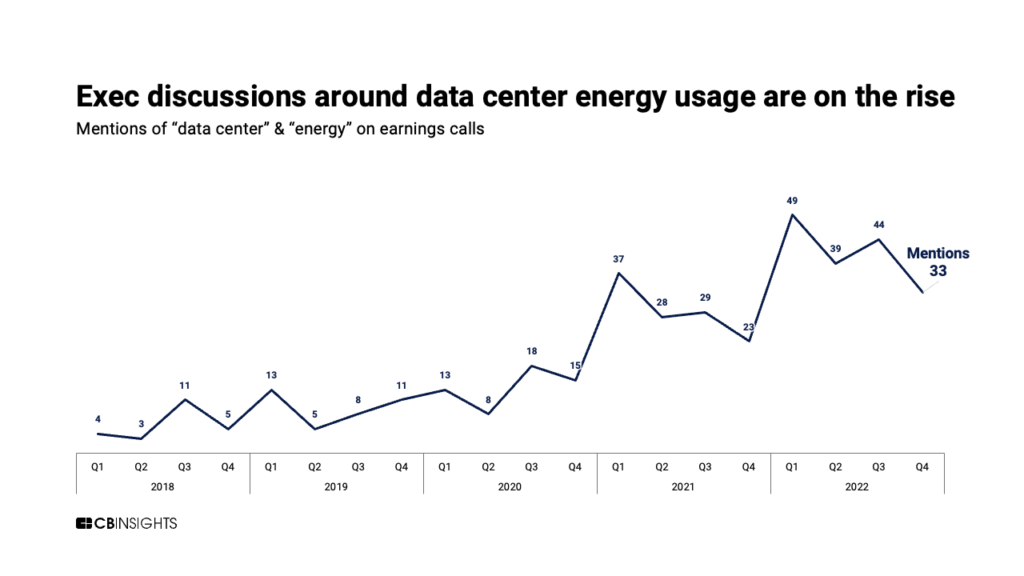 In this brief, we explore Google and Amazon's activity in the data center energy management space as they strive to decrease emissions and stabilize the local grid.