Head of Marcus by Goldman Sachs Harit Talwar talks about lessons on what not to do in the consumer financial services industry.
At Marcus, Goldman Sach's internal fintech "startup" that offers no-fee personal loans and online savings accounts, uncovering what customers don't like is just as important as finding what they do.
Speaking with CBS news' Jill Schlesinger at the CB Insights Future of Fintech conference, Harit Talwar, head of Marcus by Goldman Sachs, said that recognizing what was going wrong for consumers was key during Marcus' founding.
"Consumers weren't happy," he said. "Consumers didn't trust financial services companies to be on their side."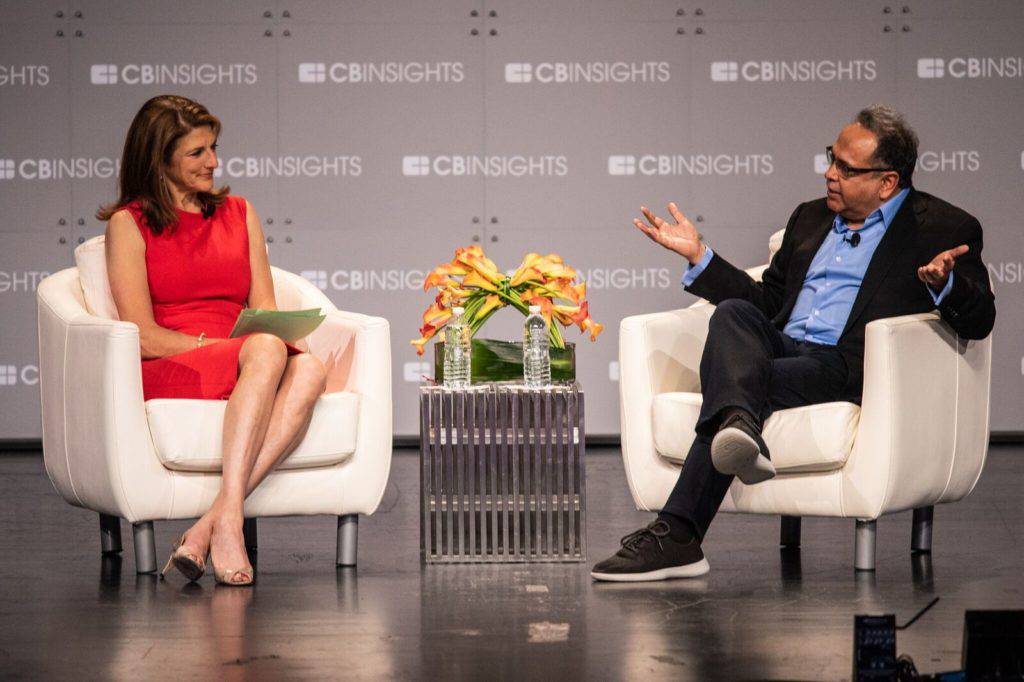 Before launching Marcus, the company set out to interview 10,000 consumers to understand what they didn't like about financial services. The group found 3 fundamental pain points:
People had broken relationships with money. (They had too many accounts, didn't feel in control, and were afraid of budgeting.)
For those who needed to borrow, the borrowing process was cumbersome, opaque, expensive, and humilating.
Those who saved money felt disrespected by the financial services industry.
Marcus aimed to solve for these problems by putting customers' needs first, to become what Talwar calls "a story about growth and absolute, intense, passionate customer-centricity."
"We want…insane consumer-centricity."  — Harit Talwar
(He also described Marcus' animal equivalent as "a lovable teddy bear.")
Instead of humiliating and confusing consumers, Talwar says Marcus aims to provide products that meet four criteria: they are valuable ("no gimmicks"), simple, transparent, and on the side of the consumer.
One example of what not to do? Credit card companies.
"In the credit card space, there are a lot of bad practices," Talwar explained. "It's not that we're against credit cards as a product, but we're against how credit cards today are being run."
Comparing credit cards to sports cars, he pointed out that even if you can drive a car at 200 mph, car companies wouldn't encourage you to do so. Credit card companies, however, often encourage users to use their full line of credit, and in fact actively want customers to fail to pay off their cards in full each month — something Talwar says is decidedly "not a consumer-friendly thing to do."
A good credit card, he said, would give consumers "cruise control," offering them simple terms while making sure not to burden people with more debt than is good for them.
While Marcus does not yet offer credit cards, Talwar did say over time the company would look to expand to products like cards, retirement planning, and wealth management.
For now, Marcus' focus is scaling its existing offerings (savings accounts and personal loans) — a task that Talwar believes is made easier by the company's unique position as a "startup" within a 150-year-old institution:
"Unlike fintech startups, we are a bank — and we're proud to be a bank, because we've got a balance sheet, the DNA of risk management, and the ability to build a platform at scale."
If you aren't already a client, sign up for a free trial to learn more about our platform.