The acquisition will help Amazon advance toward its goal of digitizing India's 10M businesses by 2025. Here are the top-line bullets you need to know.
Amazon, an e-commerce company, has acquired GlowRoad, a customer-to-customer reseller network, in an all-cash deal. The deal terms have not been disclosed.
WHO ARE THE PARTIES TO THE DEAL?
GlowRoad: India-based GlowRoad sells products to its customers at wholesale rates and enables them to resell those products on platforms like Facebook and WhatsApp. The company reportedly maintains a network of 6M resellers that earn $460 per month, on average. It currently maintains a presence in over 2K cities, and earlier this month it announced plans to expand across Southeast Asia.
Amazon: Washington-based Amazon caters to retailers of all sizes and offers a wide range of products, including electronic goods, apparel, footwear, grocery items, kitchen appliances, and stationery. Amazon reportedly controls around 40% of US e-commerce sales, and its revenue increased 22% year-over-year to hit $469.8B in 2021. The company's employee headcount, including part-time individuals, reached 1.6M in 2021. To date, Amazon has invested $6.5B in its operations in India, maintaining a focus on digitizing small businesses.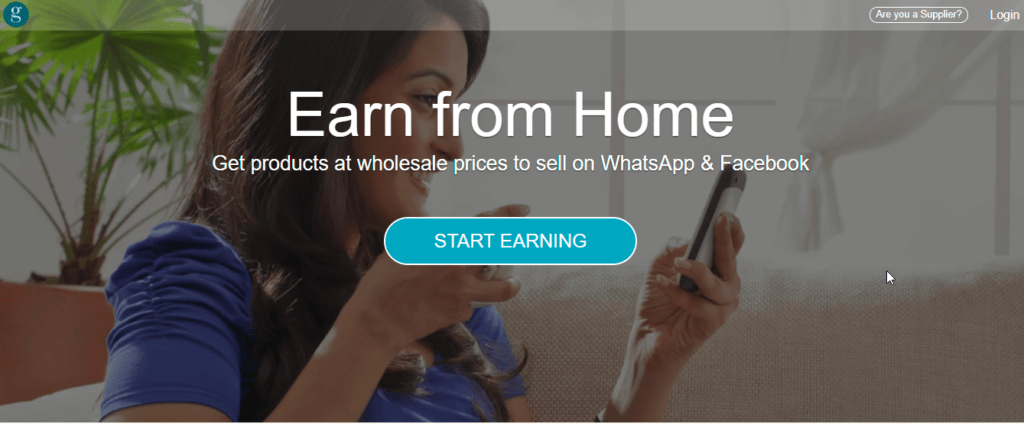 Source: GlowRoad
WHY DOES THE MARKET MATTER?
The global social commerce market is expected to reach a value of $2.9T by 2026, growing at a CAGR of 30.8%, according to Global Industry Analysts.
The increasing usage of social media platforms by consumers, particularly amid Covid-19, has convinced businesses to sell their products through such mediums.
The rising adoption of mobile technologies has also contributed to market growth.