VCs inundated global startups with cash in Q2'21. We take a look at the amount of funding raised and where exactly those dollars are headed. 
Q2'21 marked a record-shattering quarter for venture funding and deals. Startups collected a colossal $156B — a 157% year-over-year (YoY) increase — across 7.7k deals. 
In the first half of 2021 alone, investors have already funneled $292B into global startups — close to 2020's cumulative total of $302.6B.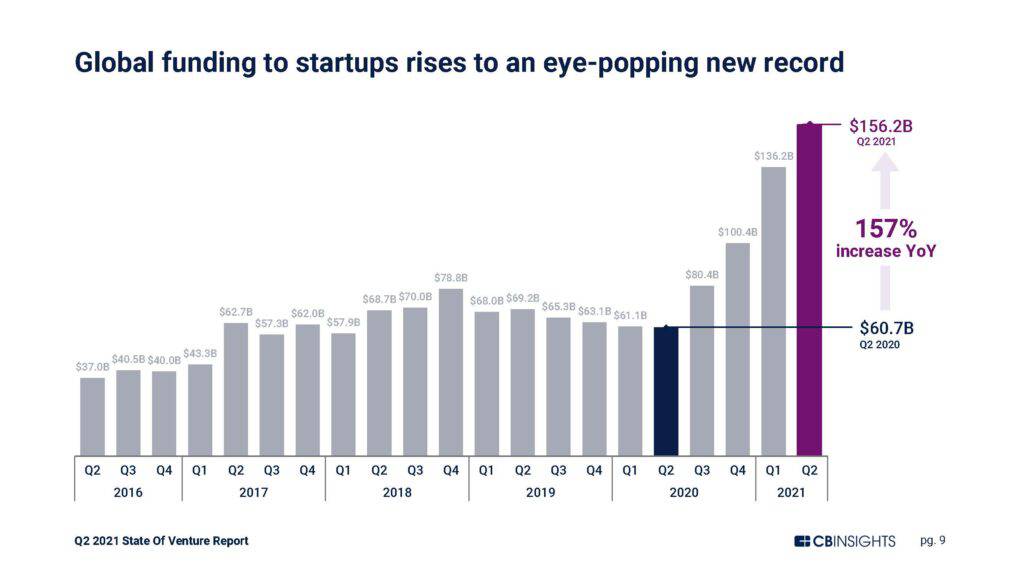 An outpour of mega-rounds has helped drive the surge in venture dollars, with mega-rounds accounting for 58% of total funding in the second quarter. 
In fact, in Q2'21, the number of $100M+ rounds nearly tripled, hitting an all-time high of 390. This is the second quarter to surpass the 300 mark, with the previous record held by Q1'21's 367 mega-rounds.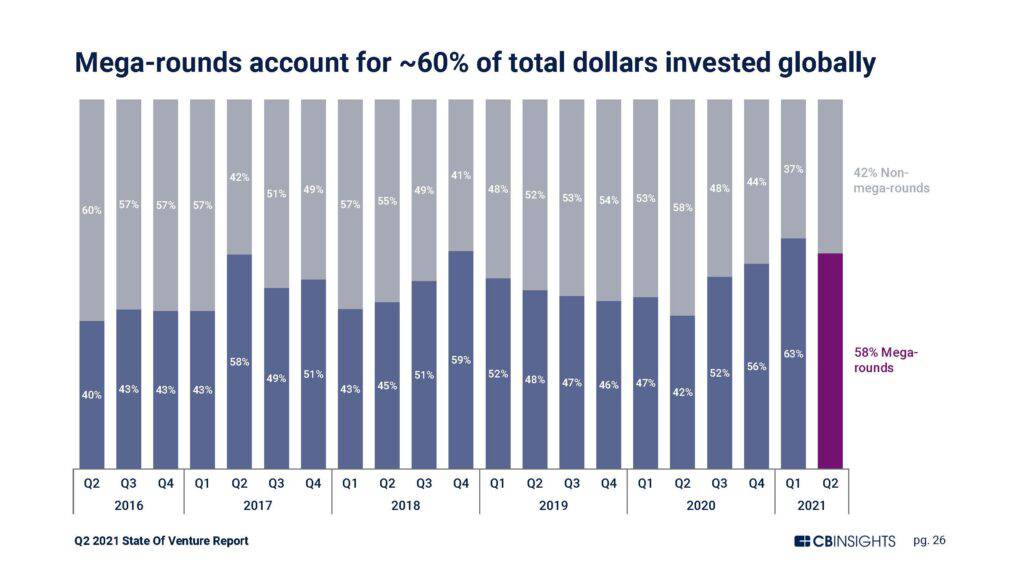 The largest deals in the quarter went to China-based e-commerce platform Orange Heart Optimal Technology, Sweden-based electric vehicle battery developer Northvolt, and Brazil-based challenger bank C6 Bank. 
Exits in the quarter also reached an all-time high, with 2,893 IPOs and M&As — a 109% YoY increase. Didi Chuxing's IPO at a valuation of $73B was the largest exit of the quarter.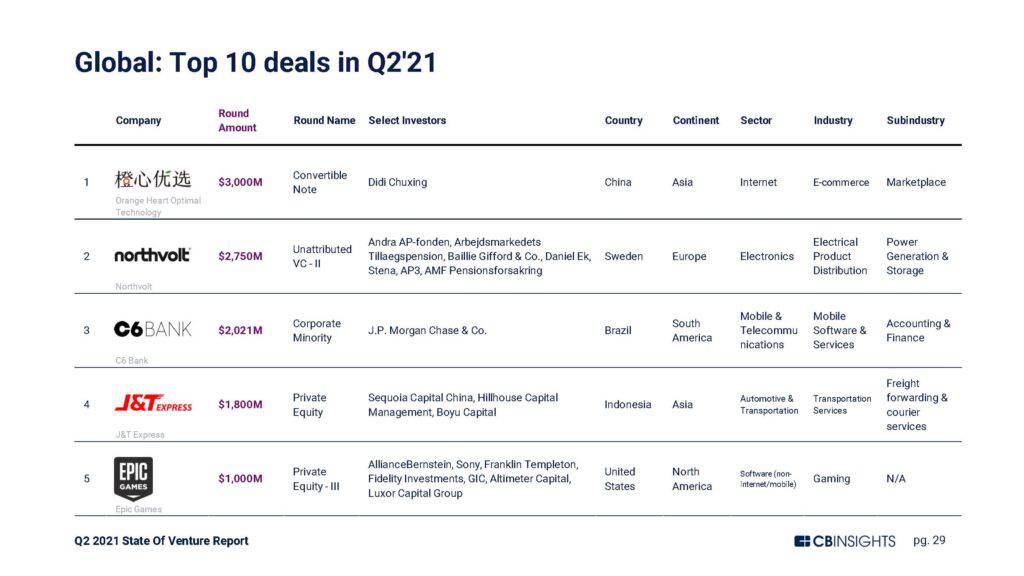 To dig deeper into the data and learn more about the latest venture trends, check out our State Of Venture Q2'21 Report here.
If you aren't already a client, sign up for a free trial to learn more about our platform.