Funding to healthcare startups globally increased modestly as most regions saw a contraction in investment, offset by North America's large boost in financings.
Global healthcare funding increased slightly in Q1'20, despite concerns due to the Covid-19 pandemic, as investors concentrated bets in mid-stage North America-based startups.
While funding to healthcare companies was up 4% quarter-over-quarter in Q1'20, deals fell 6%.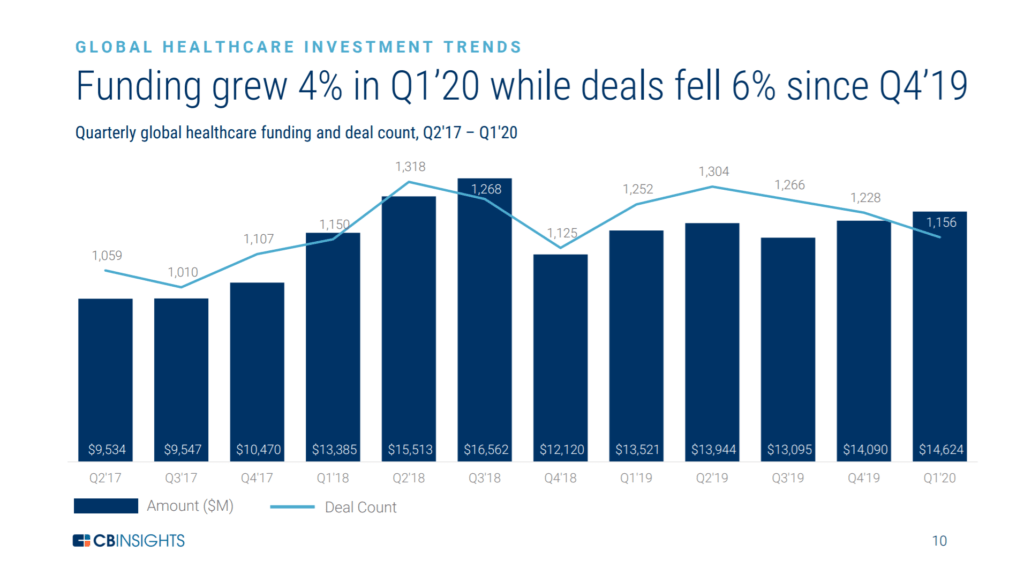 Much of the funding increase was derived from a huge boost in funding to North America-based healthcare startups.
Funding to North America-based healthcare companies jumped 35% QoQ, versus a 42% decline in funding to Asia-based startups and a 30% drop to Europe-based startups. Further, healthcare funding to Africa, South America, and Australia-based startups jumped to record highs, with a 162% jump in Q1'20 compared to the quarter prior.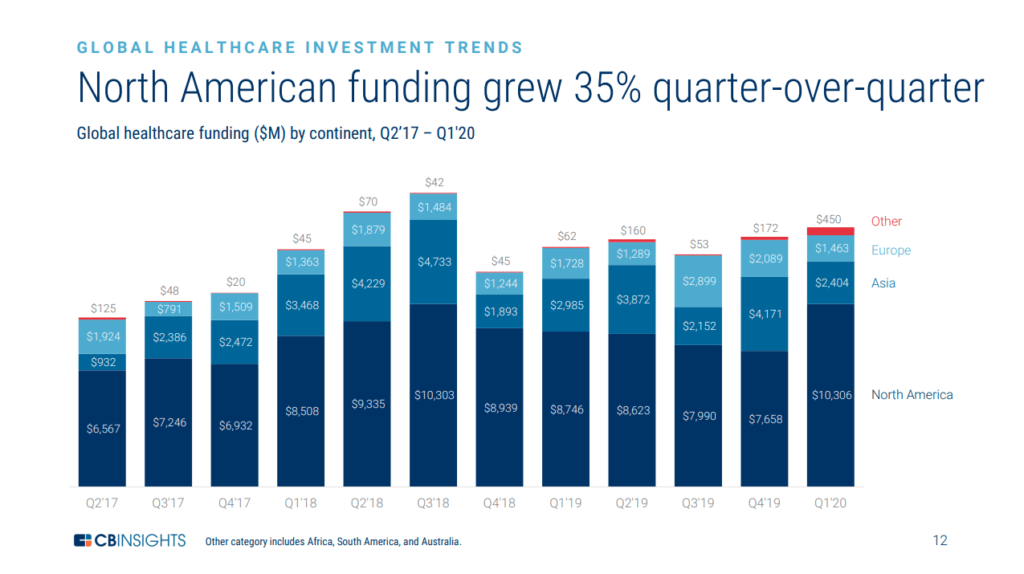 Some of the top global healthcare deals of the quarter include:
For more information and additional insights into healthcare funding trends, check out our State Of Healthcare Q1'20 Report: Investment & Sector Trends To Watch.
If you aren't already a client, sign up for a free trial to learn more about our platform.