On the cusp of a genomics revolution, securing our genetic data is becoming more important than ever. We dig into rising threats and emerging solutions around protecting our most valuable personal data — our DNA.
Genomic data is being collected from millions of people worldwide.
Among many use cases, it's being used to enhance our ability to predict disease, conduct forensic investigations, design pharmaceutical drugs for personalized healthcare, and much more.
Researchers estimate that between 100 million and as many as 2 billion human genomes could be sequenced by 2025 (including what has already been sequenced).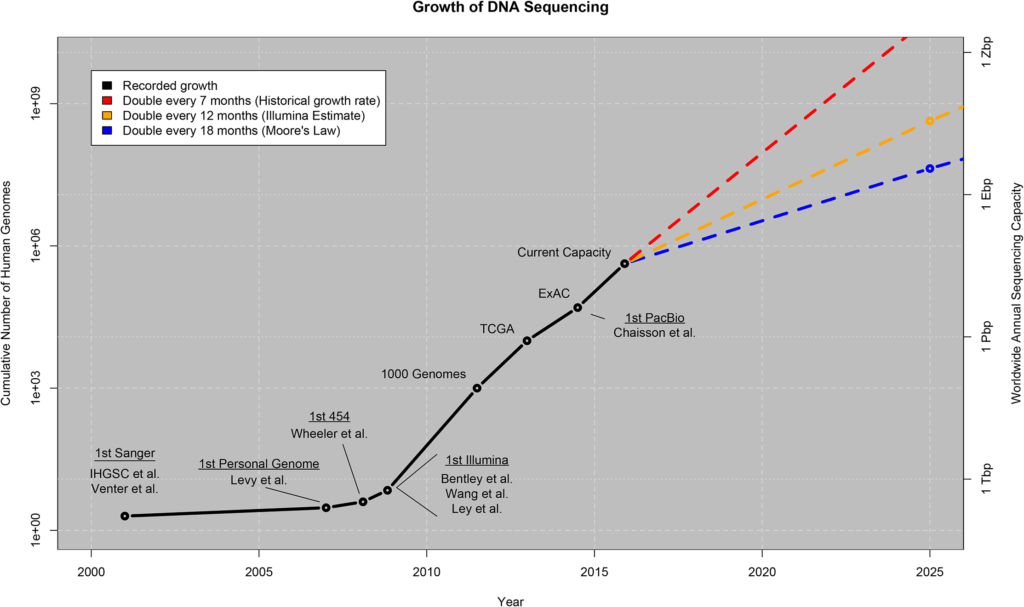 Source: Big Data: Astronomical or Genomical?, 2015
In June 2017, the U.S. National Institute of Health's GenBank reportedly contained over two trillion "bases of sequence" — human genes vary in size from a few hundred DNA bases to more than 2 million bases.
In the same month, China's BGI Genomics (one of the world's largest biotech firms), announced its plans to produce five petabases of new DNA in 2017, increasing each year to hit 100 petabases by 2020. (Note: one petabase represents one thousand trillion base pairs of DNA sequence, which is 33,000+ times more sequence than what was generated by the international human genome project.)
But these efforts and estimates, among many others, pose unprecedented privacy and cybersecurity challenges. And concerns regarding the security of our most personal health data are rising.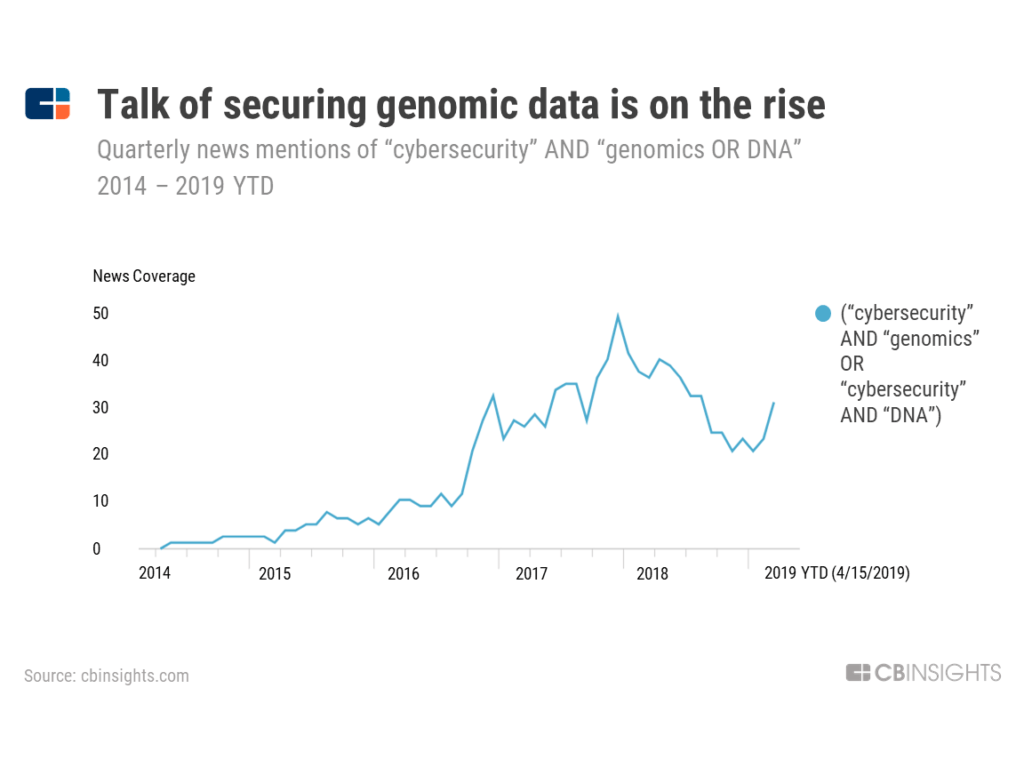 While a major security breach of genomic data has not yet occurred, it may only be a matter of time. In this analysis, we take a look at how the genomics revolution is fueling the future of genomic data security.
Specifically, we look at:
The rising interest in genomic data
A multi-pronged cyber threat: DNA data at risk
Emerging data security solutions
What's next?