Brands and retailers are using text generation tools to write more engaging product descriptions that will convert more shoppers. We break down the opportunity and highlight 13 relevant tech vendors.
Brands and retailers are turning to generative AI to write copy for e-commerce product descriptions that are more compelling and optimized for SEO.
Accurate and engaging descriptions can boost conversion rates and reduce returns. More than 87% of online shoppers rank product descriptions as being very important in their purchase decisions, according to Salsify.
E-commerce platforms and third-party marketplaces can also attract more sellers by offering these tools. Shopify introduced its own generative AI product description tool, Shopify Magic, for merchants on its platform in February 2023.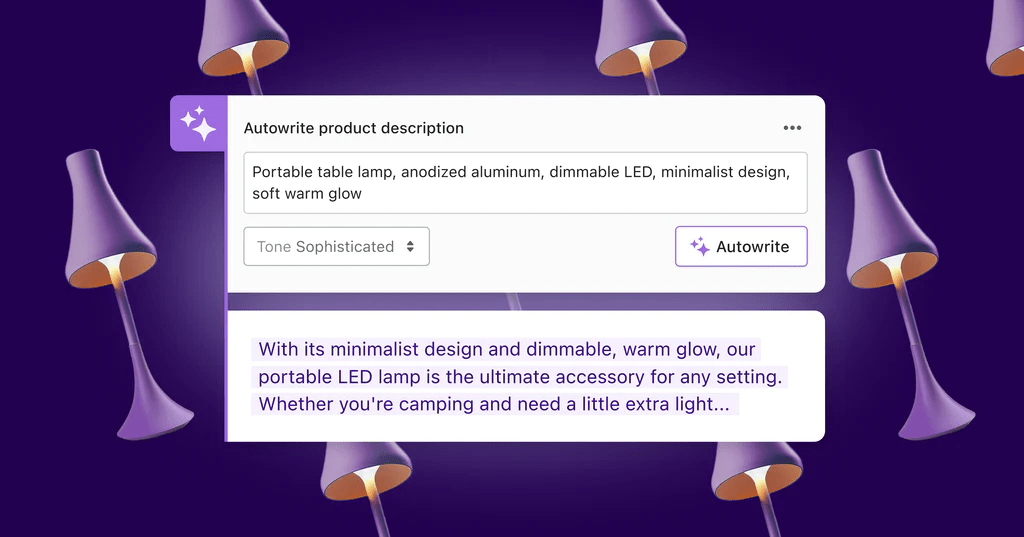 Source: Shopify
Vendors in this space include: