As the gaming market grows, new monetization strategies continue to emerge. We dive into 7 business models evolving the 45-year-old consumer industry.
With the growing popularity of esports and mobile gaming, multinational brands are turning to gaming to expand their reach — and their revenue streams. 
The global gaming industry generated over $120B in 2017, according to Newzoo. And with the explosion of games like Fornite and other gaming technologies, annual revenue is on pace to reach more than $180B in 2021.
While companies across mobile, console, and computer gaming have traditionally profited from selling games and devices, new methods for generating revenue are now taking off.
Free-to-play online multiplayer games have come to console, while native advertising now appears in some of the world's most popular games. Companies are finding novel ways to expand their reach, developing everything from cloud-based gaming applications to esports leagues.
As the gaming world becomes increasingly popular, developers, gamers, and companies alike are searching for new ways to benefit. We dive into 7 emerging business models that are transforming the industry and changing the way the gaming ecosystem operates.
GAMING INDUSTRY
Gaming companies are defined as those developing technologies for the PC, console, mobile, and/or AR/VR video gaming market.
Track The Gaming Space
1. Free-to-Play Online Multiplayer Games for Console
Fortnite, a massively multiplayer online (MMO) battle royale game, has taken the gaming industry by storm. However, when Epic Games first release the title on Xbox and PS4 consoles in 2017, there was some uncertainty about how the free-to-play MMO would fare against its pay-to-play peers.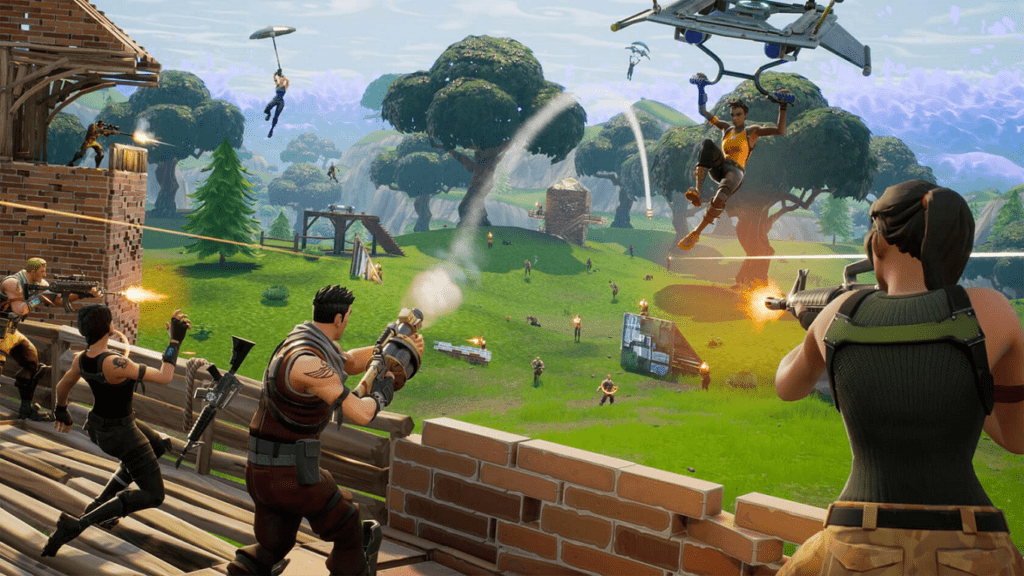 After growing its audience to more than 45 million total players across all platforms, Epic has been able to successfully monetize using microtransactions. Originating with mobile gaming and later adopted by PC games like Dota 2 and League of Legends (LoL), microtransactions allow players to purchase inexpensive, typically cosmetic, upgrades or items within a game. While the free-to-play microtransactions strategy has been very lucrative for mobile and PC, it's a new trend for console games.
These microtransactions allow developers and publishers to lower the price of the game or, in the case of Dota 2, LoL, and Fortnite — offer it for free. While the purchase of these digital items is optional, Epic Games earned an estimated $126M in revenue back in February. 
Other recent (and relatively successful) examples of free-to-play online console games include Hi-Rez Studio's Smite and Paladins as well as Digital Extremes' Warframe. Motiga's Gigantic also showed promise, but the company shut down in November 2017.    
2. Native, In-Game Advertising
Native advertising, or native monetization (first coined by Fred Wilson of Union Square Ventures), refers to a type of paid advertising that aims to blend in with existing content and style of a given web page. It became widely popular with the rise of social media sites like Facebook and video platforms like YouTube.
Now, native advertising is starting to become visible in gaming. Back in 2015, advertisements for Alienware — Dell's computer hardware subsidiary — appeared in Psyonix's Rocket League, a vehicular sports game. While the company claimed it was intended for a private tournament, and not for the general public, it highlighted developers' ability to include advertisements within the game's natural setting.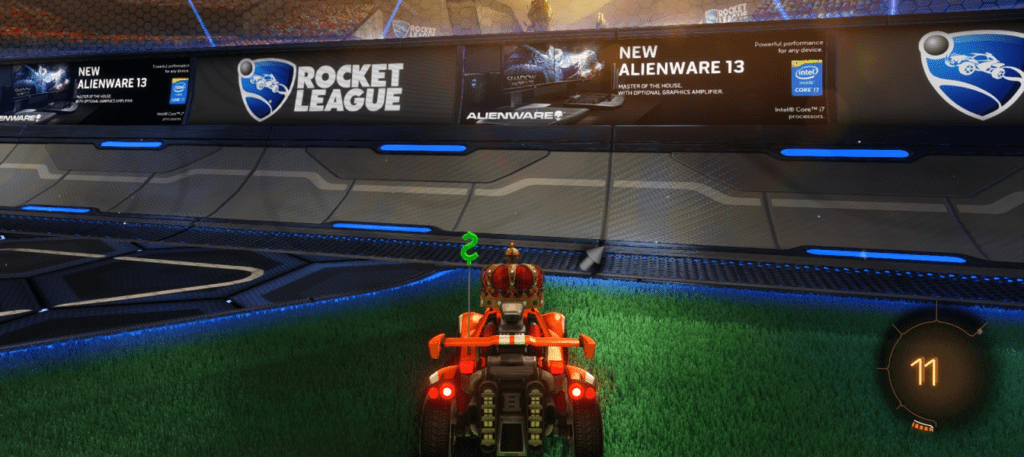 Electronic Arts, in particular, has benefited from this strategy due to its broad portfolio of sports games. These games allow for advertisements as they would appear at a real-life sporting event, such as billboards promoting a credit card company. While the company has been leveraging this strategy for over a decade, it may look to user its own gamer data for more hyper-targeted, dynamic advertising.
Tencent's WeChat has also experimented with native advertising with the in-app mini-game Tiao yi tiao (Jump Jump), in which a player has to jump from one block to another. With over 100 million daily active users as of the beginning of 2018, Tiao yi tiao has included native advertisements from Nike and McDonalds that appear on blocks in the game.

According to the South China Morning Post, Tiao yi tiao charges a minimum of $791K for these native, in-game advertisements, but is willing to work with "only well-known brands."
The majority of other mobile games use formats like popup videos or reward offerings, offered by companies like ironSource. But native, in-game advertising seems to provide a less disruptive experience for the gamer, as it often blends into the game environment. And similar to microtransactions, native advertising allows developers to monetize free-to-play games. 
3. In-app Mini-Games & Instant Games
In-app games provide developers and publishers with new mediums to distribute content. They also allow them to reach audiences unfamiliar with mobile gaming or those reluctant to download separate mobile applications.
Both Tencent's WeChat and Facebook's Messenger offer in-app games (referred to as mini-games and instant games, respectively) to keep users within these social ecosystems. The combination of a strong acquisition channel, large user base, and potential for social sharing is also attractive to game developers and publishers that look to monetize with in-game advertising.
While these platforms take a cut of the ad revenue generated by the in-messenger games, the majority of the proceeds go to the developers and publishers.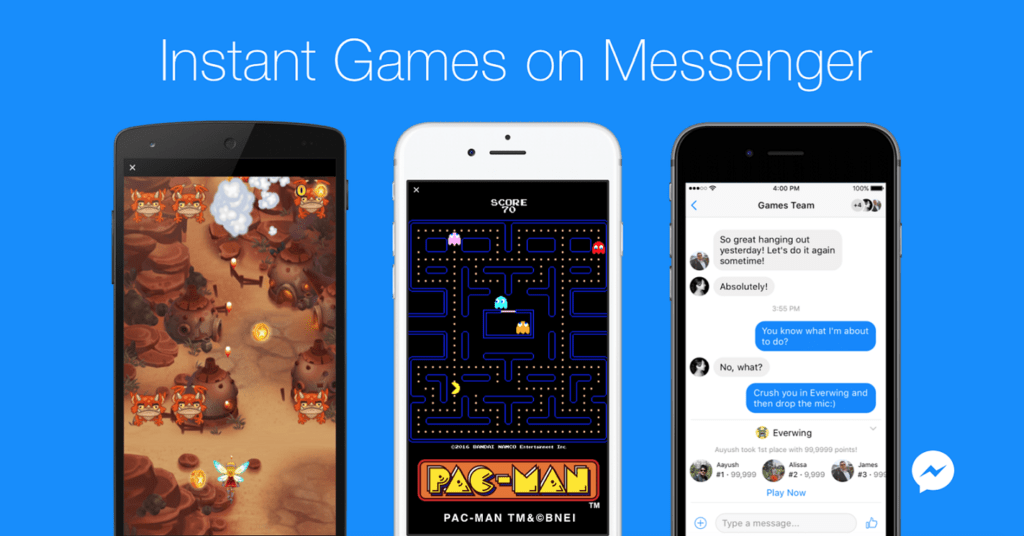 In the last few months, WeChat's mini-programs — apps ranging from music to e-commerce to games — have acquired 170 million daily active users. There are 580K mini-programs available online, and the aforementioned mini-game Tiao yi tiao (Jump Jump) reached 100M daily active users alone. It became so popular that WeChat dedicated an entire competitive event to the game.
4. Cloud-Based Gaming
OnLive was one of the first companies to offer cloud-based gaming. After reaching a rumored valuation of $1.8B, the company inevitably sold to Gary Lauder of Lauder Partners for $4.8M in 2012. A few years later, Sony bought the assets and IP (presumably for its PlayStation division). While the idea was sound, it was too early. 
But today, the cloud industry is more mature and offers far more than it did just over 5 years ago. While local storage is still the norm in console development, there's growing interest in cloud-based gaming. It offers greater flexibility and limited upfront costs for gamers, while also providing access to regular performance upgrades over time.
Companies like Shadow allow consumers to stream games on old PCs or laptops, thus removing the need for powerful computers and large local storage. For a monthly fee, users can access a growing library of games on a powerful Windows virtual machine.
Nvidia will also offer a cloud-based gaming service of its own. GeForce NOW will provide gamers with Nvidia's newest and most powerful GPUs from the cloud, eliminating the need to purchase physical hardware. While the platform is still in a free beta period, the company indicated the service would cost $25 for 10-20 hours of virtual PC gameplay, depending on the quality of systems and graphics cards used.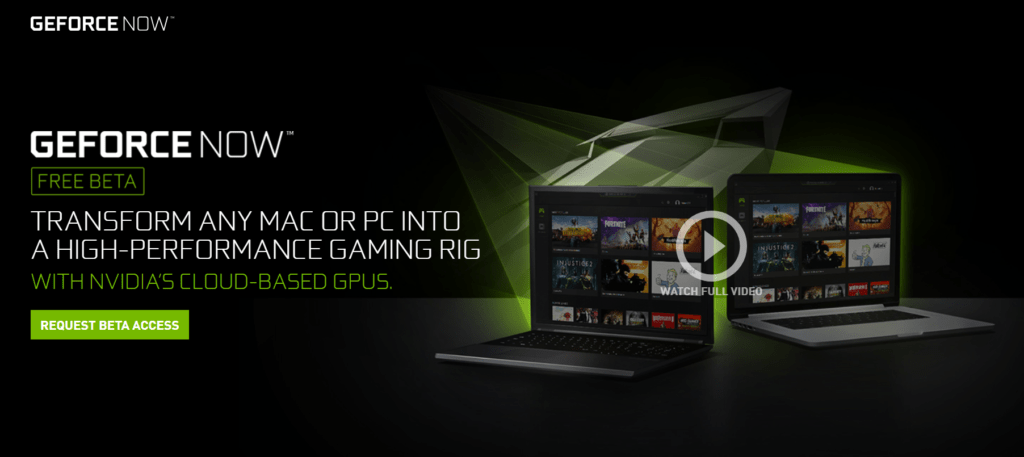 While Xbox does not offer a cloud-based system at this time, the company is uniquely positioned to do so with Microsoft's robust cloud infrastructure. Google is also said to be working on a gaming console and streaming services codenamed "Yeti."
5. The Digital Gaming Asset Exchange
Many gamers earn in-game items that increase performance or improve character aesthetics. Sometimes, these items are issued for in-game achievements, while other times they are purchased as part of in-game microtransactions (discussed earlier). Historically, these are difficult to exchange and have no resale value.
But with the introduction of marketplaces for digital gaming assets, gamers can buy and sell items to other players.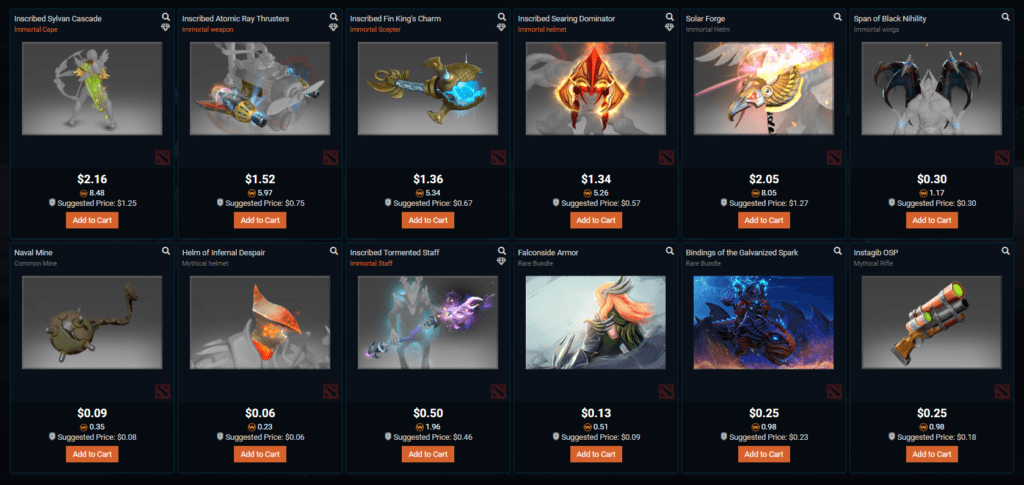 Companies like Gameflip and OPSkins monetize by facilitating these transactions (and taking a fixed % of each sale), while buyers and sellers are expected to coordinate the in-game exchange.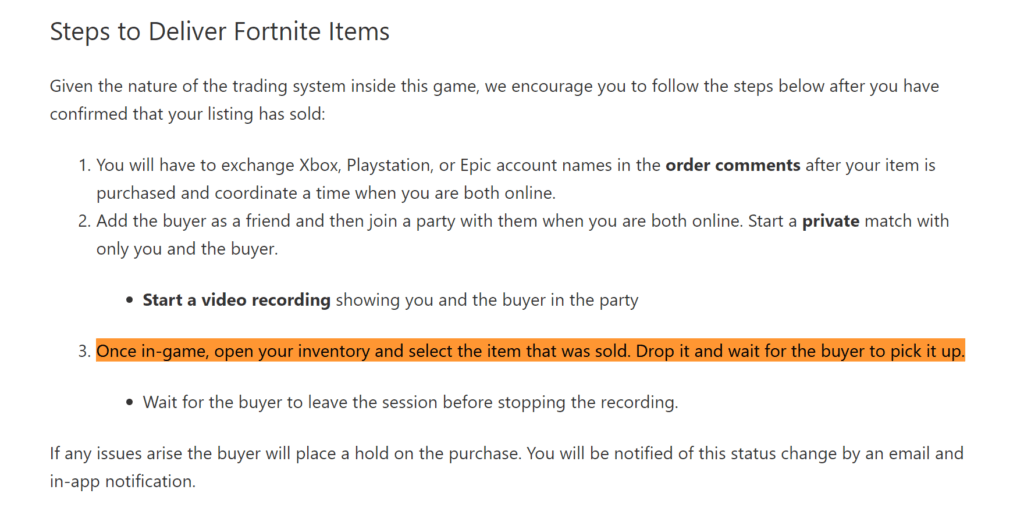 OPSkins created a separate, decentralized marketplace called Worldwide Asset eXchange (WAX), where gamers can tokenize digital goods to be exchanged for cryptocurrencies. According to the website, over 400 million gamers purchase over $50B in virtual items worldwide.
6. Cross-Border Publishing
Traditionally, game publishers in the West published in the West and game developers in the East published in the East. However, with growing similarities in gaming style and preference, we're seeing publishers enter new markets abroad.
In December 2017, Tencent released Arena of Valor in the US for iOS and Android. This followed the success of the game's popularity in China.

Then in 2018, Tencent released the mobile version of the MMO Battle Royale game PlayerUnknown's Battleground. This followed the worldwide success of the PC and console version of the game. The mobile version became the No. 1 most downloaded iOS app in 48 countries back in March 2018 — according to Sensor Tower — and currently ranks in the top 10 for free iOS games here in the US. While there are rumors that Tencent is looking to back the game's original developer Bluehole Studio, the company has already invested $15M in Epic Games to bring Fortnite to China.

In 2015, Activision Blizzard and Tencent brought the Call of Duty franchise to China, but the title has recently been deemed "hostile" by the Chinese government. While the future of the Call of Duty franchise is uncertain, Tencent clearly has a global reach within the gaming industry. And with the growing proportion of US gaming happening on mobile, Tencent is in a unique position to capitalize.
7. Professional Sports Leagues Endorse Esports
With the ubiquity of technology today, the definition of sports is expanding to include games facilitated by electronic systems. Consequently, these competitive games, or esports, are providing new mediums for monetization on a global scale.
While esports themselves provide an opportunity for monetization (through tickets sales, streaming, and advertising), they also help to promote the games played and generate enthusiasm. And in the case of professional sports, esports are also used to promote the actual leagues and their respective teams.
The NFL, NHL, and NBA are just a few examples of organizations that have established esports leagues. So far, these leagues have been successful in promoting games like NBA2K18, Madden NFL 18, and NHL 18, as well as their respective sports organizations. These esports leagues offer professional sports organizations an opportunity to engage fans in entirely new ways — both in and out of season.
For example, Take-Two Interactive (maker of game NBA2K) partnered with the NBA to create NBA2K League (formerly NBA2K eLeague). Each team consists of 5 drafted gamers, who each control individual players. This is operated by the actual NBA franchise.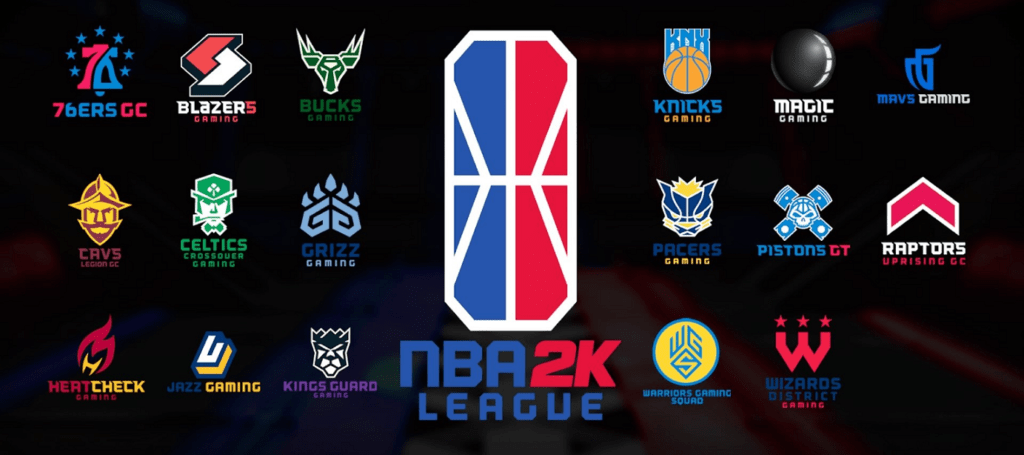 The season consists of regular season games, mid-season tournaments, playoffs, and finals.
"We believe we have a unique opportunity to develop something truly special for our fans and the young and growing eSports community," said NBA Commissioner Adam Silver.  "We look forward to combining our best-in-class NBA sports team operators with Take-Two's competitive gaming expertise to create a brand new league experience."
The NBA is able to monetize by selling native, in-game advertisements, while the developers and publishers make money by selling the streaming rights to platforms like Twitch.
Even sports stars have become increasingly invested in esports. Athletes like Shaquille O'Neal, Alex Rodriguez, and Jeremy Lin have all invested in teams, while franchise owners like Stephen Kaplan, Robert Kraft, Fred Wilpon, and Stan Kroenke have also backed teams.
Photo Sources in order of feature: Fortnite, Rocket League, Tiao Yi Tiao, Instant Games, GeForce Now, OpSkins, Delivery Instructions in Fortnite, Arena of Valor, Fortnite in China, NBA2K League    
If you aren't already a client, sign up for a free trial to learn more about our platform.