It is the world's largest tech convention. At CES 2018 we attended dozens of demos, dug through the data on the attending companies in our platform, and rounded up a few trends that tell us where categories from auto to consumer hardware to AI are going in 2018 and beyond.
The Consumer Electronics Show — better known as CES — is a massive 4-day affair, with over 180K attendees ambling through 2.6M square feet (that's 54 football fields) of demo space in Las Vegas, Nevada.
This year's show featured technologies ranging from voice-operated autonomous cars to smart toilets to ping-pong playing robots, and more.
To be sure, CES had plenty in the way of "vaporware," or gee-whiz demos that will never actually see the light of day as products. But there were also hints of true tech innovation and what the future will hold in categories including consumer AI, the Internet of Things, and robotics, among many others.


From our spot at the world's largest tech convention, we rounded up a few trends we're looking out for in 2018 and beyond:
Track all the CES 2018 startups in this post and many more on our platform
All the companies at CES 2018 with relevant CB Insights data. Sign up for a free trial and look for CES 2018 Startups in the Collections tab.
Track CES 2018 startups
1. The PC is dead, except for gaming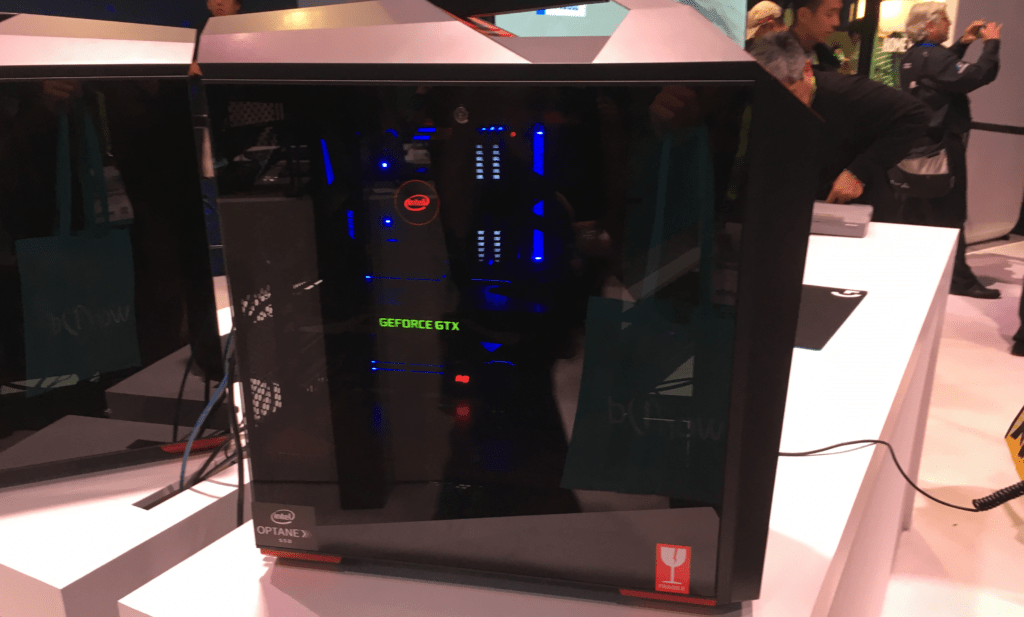 Aside from gaming hardware maker Razer, which demoed multiplayer game Overwatch on its PCs, we saw few laptops or PCs on the CES floor. Nearly every touchpoint was designed for mobile, the Amazon Echo, or Google Home. Clearly, the home computer will no longer be the dominant interface for the devices in our lives, except for within gaming and VR (for now).
---
2. social Robots will soon enter our daily lives

Like the year prior, social companion robots were abundant on the CES floor. Already, there are tons of Jibo-like companies, including LG's CLOi, Blue Frog Robotics' BUDDY (pictured left), the Jibo-Ling partnership, Tapia, and Avatar Controls, among many others. These social robots envision an anthropomorphic version of the Amazon Echo as touchpoints to the cloud.
Instead of a screenless cylinder in the living room corner, social robots could provide the same conveniences but with a people-friendly face. Many of these companies also touted use-cases for the enterprise, where a social robot left at a front desk could help out a customer.
---
3. 3D PRINTING WILL Get big(ger)
This year's CES featured a surprisingly strong showing from 3D printing companies. Most impressive were commercial-scale printers, which is a thriving segment as we've noted. For example, a new large-scale product from FormLabs called the Cell allows a row of its desktop machines to be managed by a robotic gantry. The Cell gantry lifts finished parts off the build plate, drops them in a finishing bath, and removes the build plate, allowing bigger shops to prototype at scale, and 24/7 automatically.
---
4. Google home is a REAL voice challenger TO AMAZON's DEVICE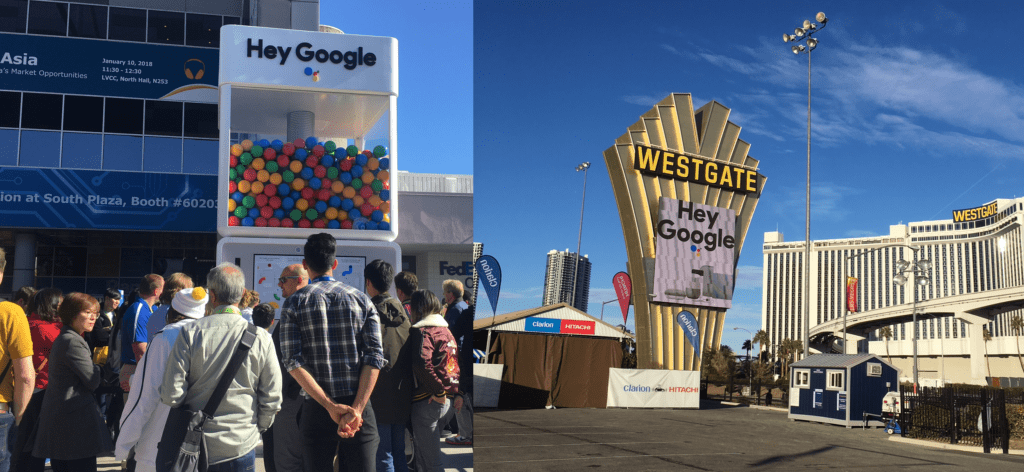 It was Google's first appearance at CES in several years, and it left a big impression. Many smart home offerings touted integration to Google Home. In addition, Google bought out ads on the monorails, casino billboards, and had giant gumball machine displays throughout. The effect was exactly as intended; one started to think, "Google is everywhere."
---
5. ROBoTICS IS CLOSE TO ITS 'Roomba-For-X' MOMENT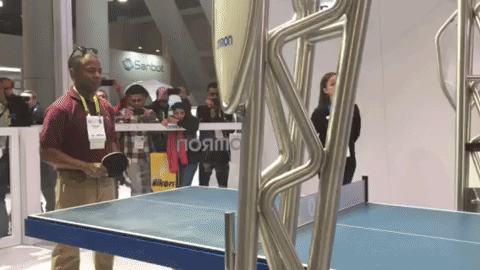 One of the most memorable demos of CES was a ping-pong playing robot on display by Japan-based automation giant Omron Robotics. Sadly, the machine will never be in production but its vision and movements were surprisingly adept, and it bested a few CES goers who stepped up to play the machine (though the point was to keep a rally going).
Another memorable robot was the Tennibot, which applies terrestrial autonomy to picking up tennis balls. As vision improves, we may see more service robots and Roombas-for-X in our lives.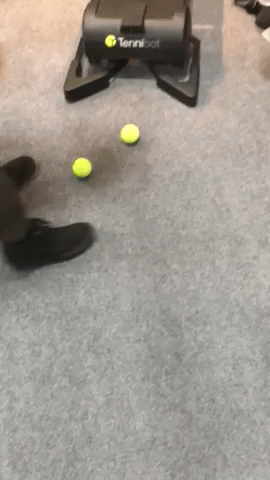 Many other startups such as Fizyr are working on vision AI for industrial robotic arms, which will allow for more automated postal supply chains or e-commerce logistics. As e-commerce demand ramps up, so too will vision technologies for giving robots their smarts.
---
6. IN AUTONOMOUS CARS, the APPS will be more interesting than the car itself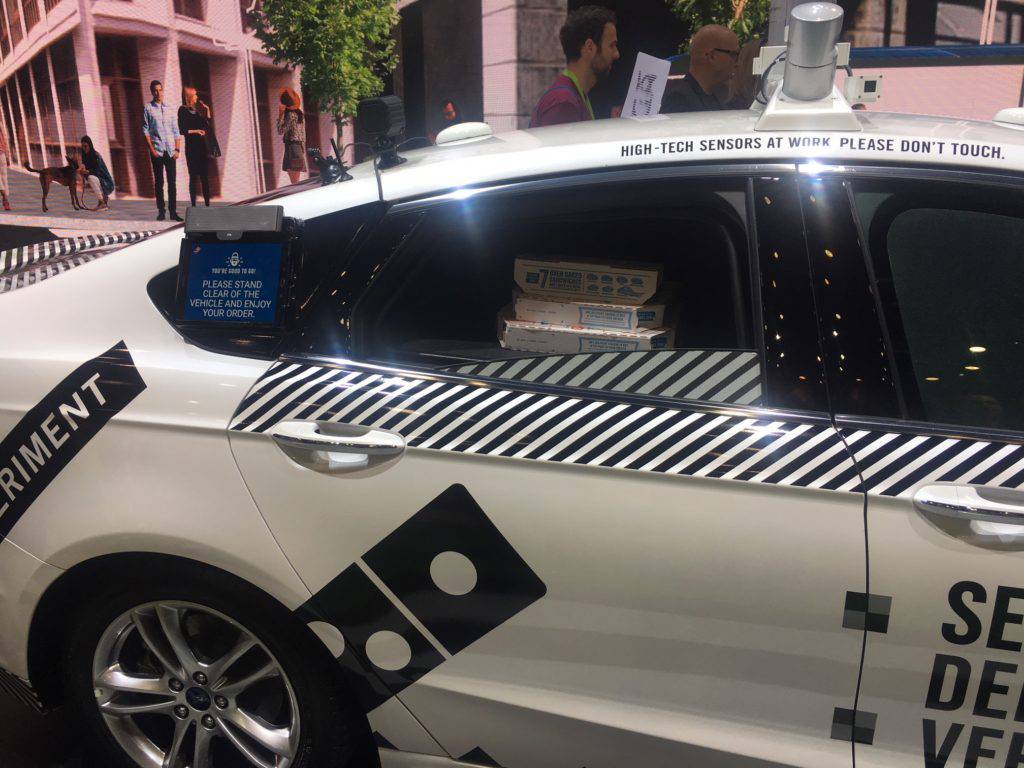 An often-heard joke is that CES should be called the Car Electronics Show, and this year virtually the entire car section was dedicated to autonomous vehicles (AVs). This year, the services above AVs seemed far more interesting than the AVs themselves. Ford, for example, showed off an autonomous car that could deliver pizzas, displaying fresh Domino's pies in the backseat.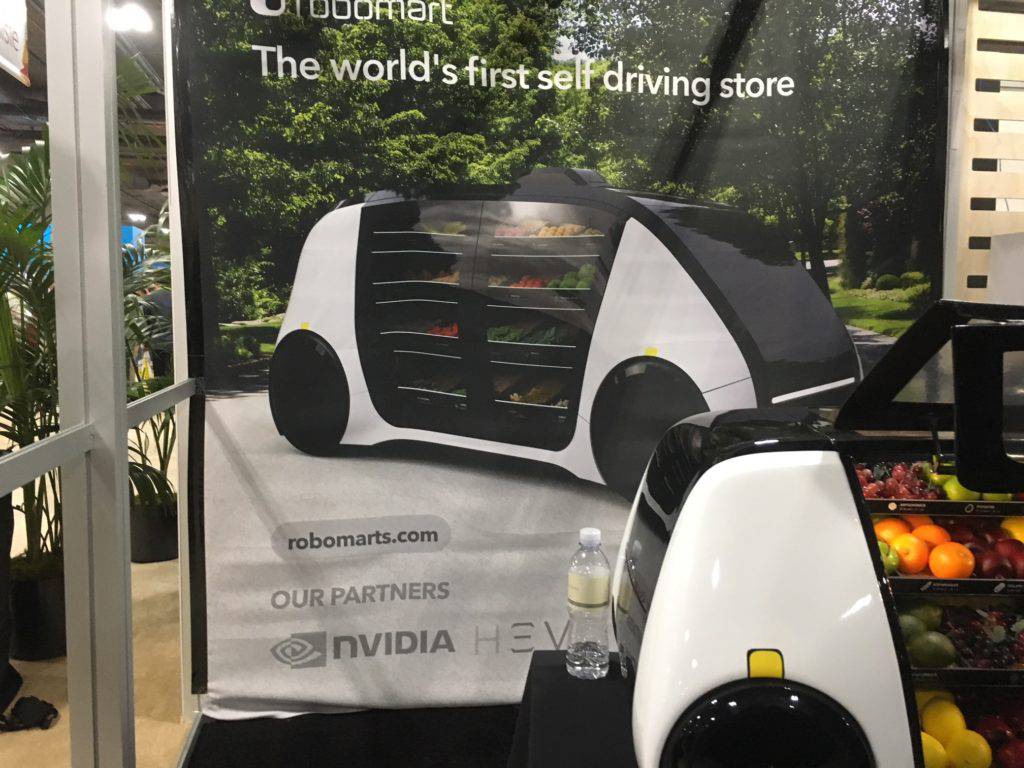 While it's fodder ripe for comedy, the idea of an autonomous grocery store isn't so far-fetched in the AV world, and RoboMarts is a startup proposing to do just that. Food deserts (and even physical retail) could be a thing of the past as a grocery store on wheels becomes economically viable. With nearly every OEM in the world working on AVs, the app store of tomorrow may be reimagining cars to be the analogs of where we once parked our cars.
Toyota's e-Palette minivan-sized AV model (below right) was announced alongside a new partnership with Amazon, DiDi, Mazda, Pizza Hut, and Uber. (It's Amazon's first public AV partnership.)

As car ownership dwindles, transportation-as-a-service will thrive, and Toyota's vision for the e-Pallette includes many use cases. In the short video it showed, Toyota imagined its AV van used as a mobile Amazon delivery truck, as well as a mobile shoe store where a customer would try a few pairs on inside. Whatever comes of the services layer, OEMs and major corporations already envision a multipurpose vehicle that does more than just ridesharing.
---
7. THE BRAIN-MACHINE INTERFACE HAS entered the mainstream

A fair amount of CES space was dedicated to brain reading wearables and sleep tech. Muse, for example, demoed its brain EEG sensing headset and sunglasses for tracking focus during meditation. And BrainCo, which is seeking FDA approval to be an ADHD therapy, allowed users to demo its head set using (of course) the Amazon Echo. As we noted before, brain hacking tech could transform a number of industries, in addition to being a potential consumer hit.
---
8. cybersecurity Was top of mind…off the trade floor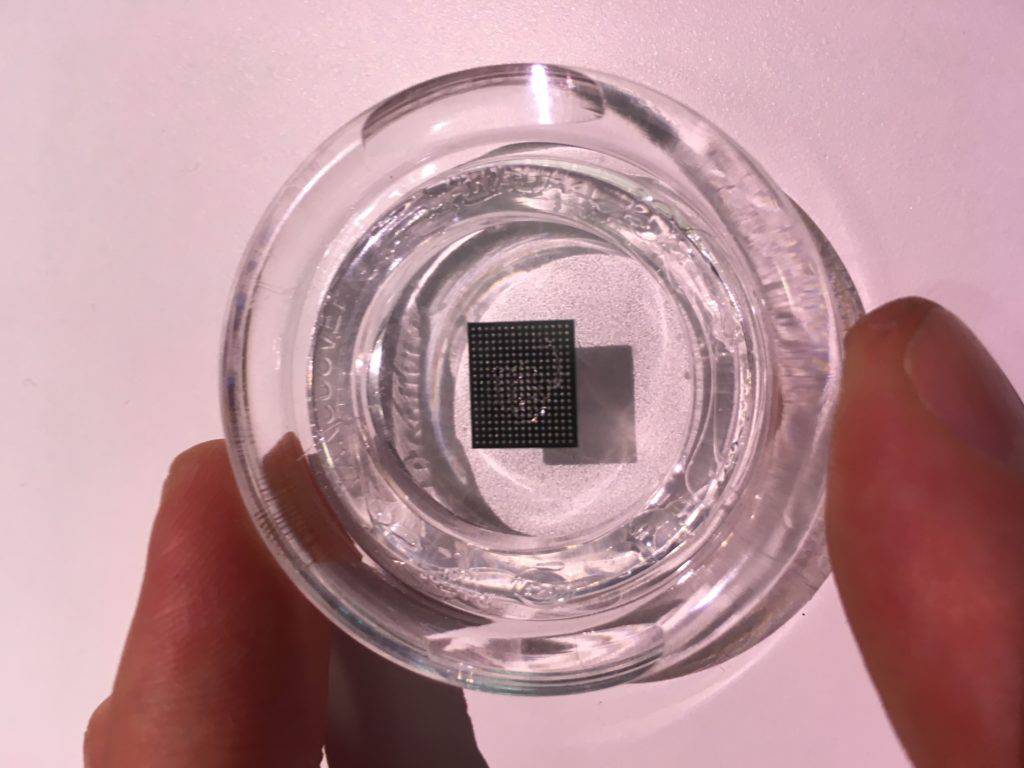 Cybersecurity concerns from the Mirai botnet and Intel's Meltdown and Spectre chip vulnerabilities were top of mind at this year's show, and Intel CEO Brian Krzanich began the conference's keynote speech addressing the topic. Yet, seemingly few companies on the trade floor made mention of security or encryption. While it's easy to gloss over the details at a trade show booth, if CES is any indication for the future, worrying about device security is a secondary step.
---
9. The first Augmented reality 'KILLER APP' MIGHT NOT BE Magical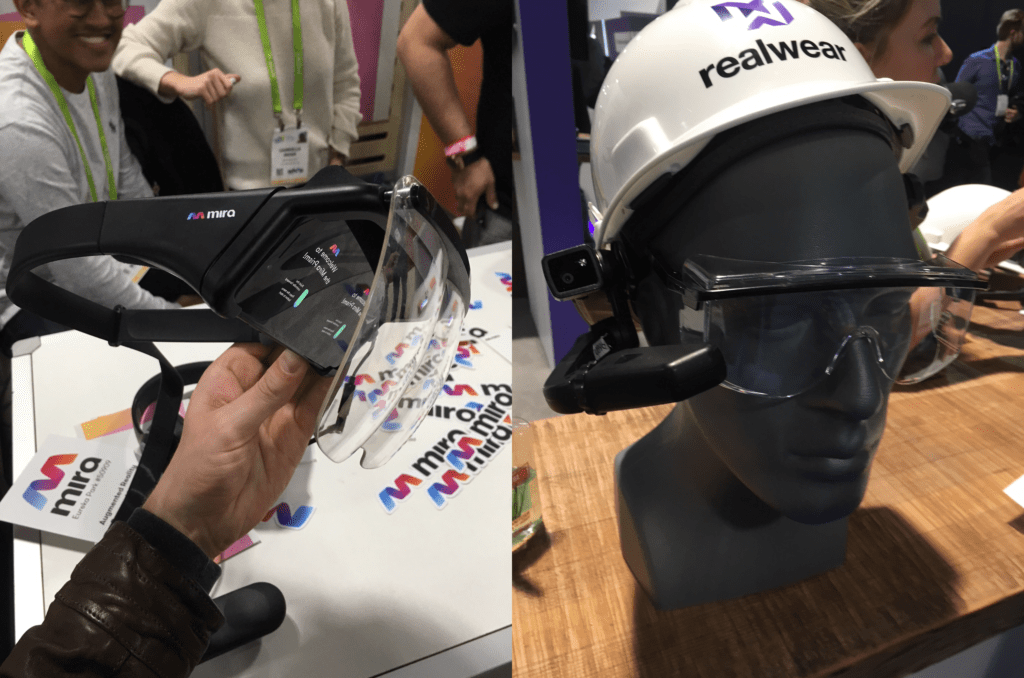 Like other years, most of the true AR headsets at CES 2018 had a limited field of view. The product demo from Mira (pictured left), a Sequoia-backed mobile AR headset, didn't map onto the environment quite like a Magic Leap or Hololens, but it offered a noteworthy field of view and head tracking. In industrial wearables, Realwear's wearable display doesn't aspire to true AR like a Daqri headset, and that may be good enough in an environment where you're working with your hands.
Minimal solutions to displaying visual information will be easier to catch hold in industrials, sports settings, and with the cost-conscious general public.
---
10. The VOICE INTERFACE IS KING, and the AmAZON echo has launched 1,000 competitors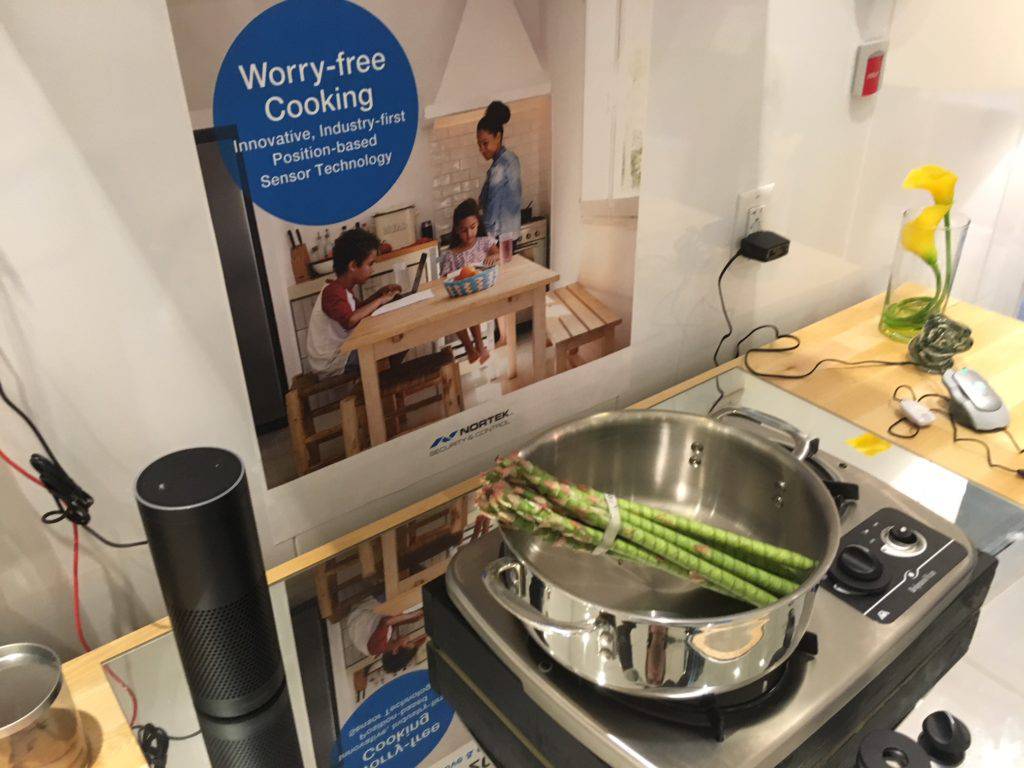 Looking over this year's CES floor, hardly any IoT device was without integration into the Amazon Echo or Google Home, and the Echo seemed most dominant. Amazon's early lead in voice computing hasn't gone without notice. The Echo is the faceless computer that has launched 1,000 competitors, including Alibaba's Tmall Genie (left) and Baidu's DuerOS (right), both of which have similar capabilities in Chinese.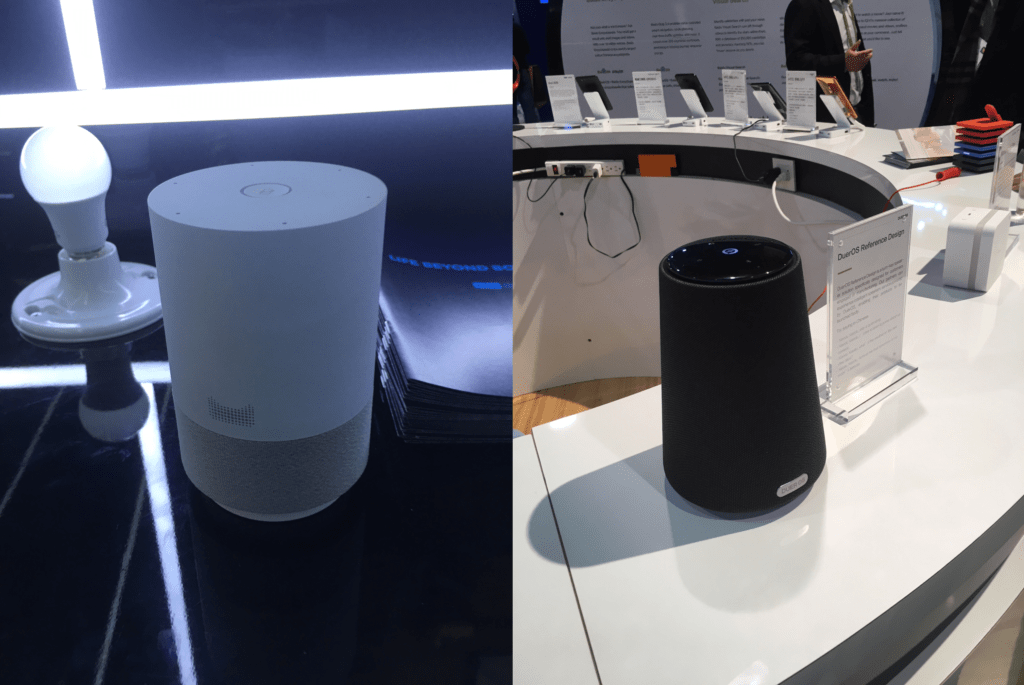 A fair amount of buzz at the convention was for Samsung's new voice assistant, Bixby. Past attempts to make product ecoystems haven't reached the scale of Apple or Amazon, and this year Samsung laid out a vision for connected everything centered around its voice assistant. Samsung said that by 2020 all of its products will be internet-connected and have intelligence from Bixby. Below is Samsung's connected home vision.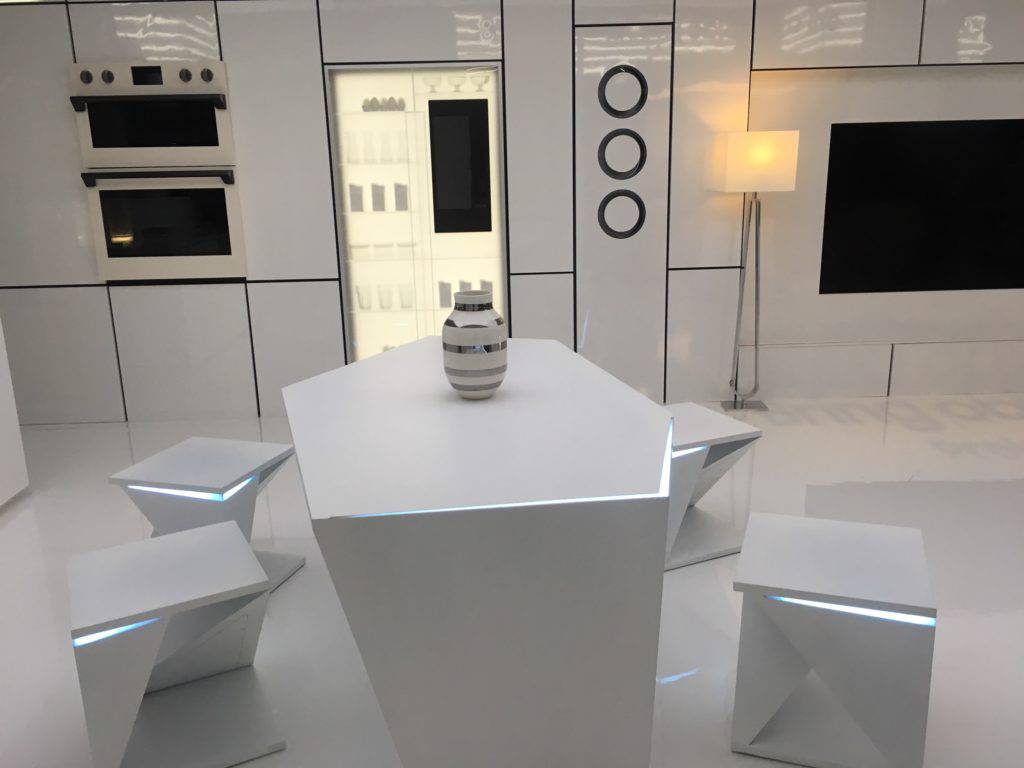 Notably, Apple's HomeKit went virtually without mention which, as we noted in our Apple Teardown, may put its voice AI efforts at a serious disadvantage.
---
11. Ambient computing WILL BE everywhere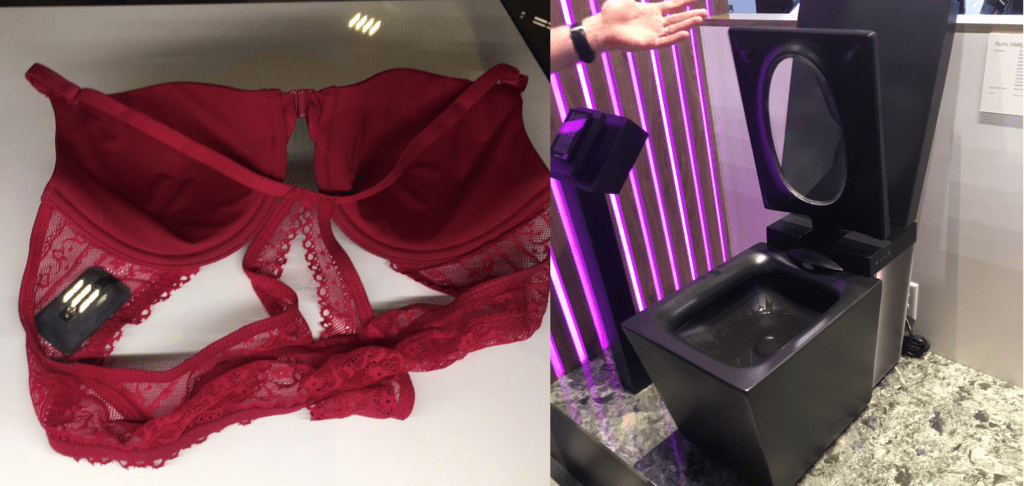 CES typically offers a sea of undifferentiated smart watches and wearables. This year, the sensors grew increasingly ambient, with connected unmentionables as well as Kohler's smart toilet which caught a lot of buzz. Mobile players like Apple are already bracing for a post-smartphone world with wearables that enable "continuous computing" when worn 24/7. Though it seems strange now, sensors collecting sensitive information will derive new insights to biometric data, in every facet of our lives (even embarrassing ones).
---
12. Everyone is IMITATING the apple-amazon-smart home playbook

Almost every big tech company offered a smarthome platform, mobile devices, cloud computing services — and oftentimes all three. As we noted about Amazon, its China-based e-commerce rivals are stealing from its playbook and unrolling competing cloud services. Now companies like Alibaba and Baidu are forging ahead with AI services and Echo competitors.
---
13. IoT IS GETTING SMARTER AND MORE DELIGHTFUL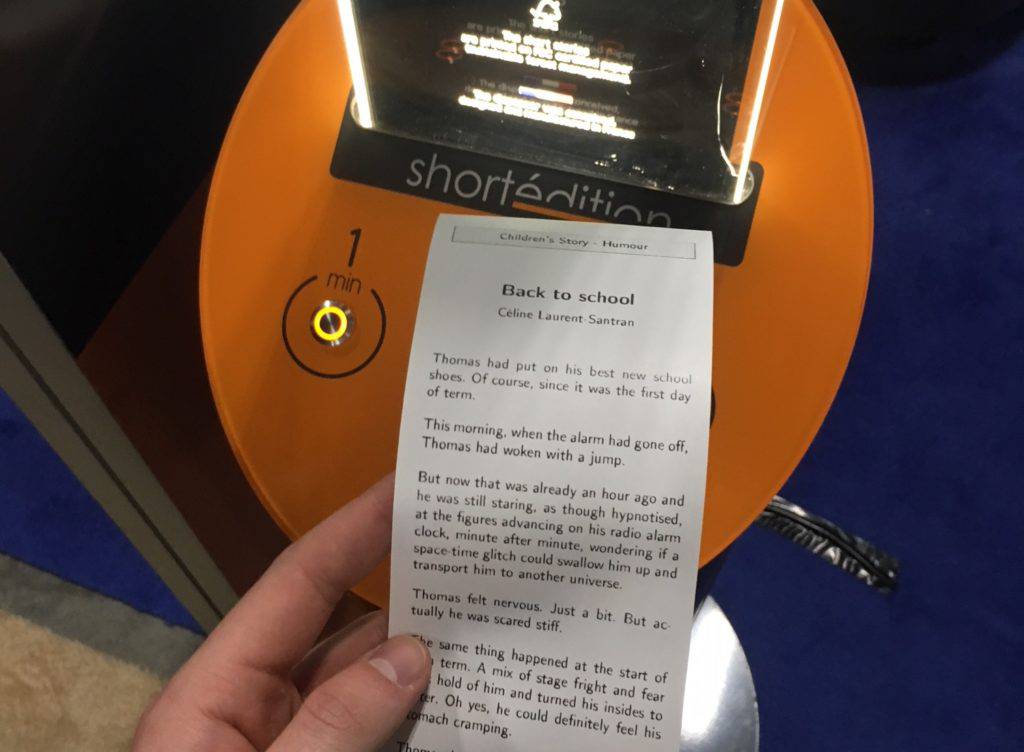 While CES is abundant with commoditized hardware, IoT can still offer unique human experiences (which is one of the hardest things to commoditize). One example here is Le French Tech startup Short Edition, which makes a connected device that spits out short stories based on the desired length while waiting in line. IoT companies, when not following the herd, will impact our lives with clever usecases we presently can't imagine.
---
14. facial recognition will be baked in

Tech giants such as Apple, Nvidia, and Alibaba are leveraging their massive computing scale to recognize faces to determine user identity and behavior. Nvidia, for example, announced its Drive IX platform will analyze faces to determine if a driver is too drowsy. And Alibaba's Ant Financial displayed its AliPay technology (pictured above) that works atop Face++. As facial recognition becomes ubiquitous in iPhones, we are sure to see it spread to business and banks, as well as our connected doorbells, appliances, and more.
If you aren't already a client, sign up for a free trial to learn more about our platform.