Our very first Future of Health conference is coming to NYC this October. Here's why you should be there.
Time is running out for you to get a ticket at our best rates for the Future of Health (October 2-3, NYC).
Here are our top 4 reasons to get your ticket now. 
1. We have an astoundingly impressive C-Suite and founder-heavy lineup. Our speakers are always hand-picked (no pay-to-play) and super senior. New additions include the Chief Medical Officer of Flatiron Health (acquired by Roche for $2B), the GM of Bose Health, and the Head of Uber Health, which recently partnered with Ground Rounds to allow some of the nation's largest self-insured employers to cover their employees' healthcare transportation costs
2. You can meet 1:1 with senior-level attendees from Fortune 100 companies including UnitedHealth, Procter & Gamble, Humana, Johnson & Johnson, IBM, and more.
3. A global set of startup founders from around the world will be in attendance. So far we have startup founders coming from Russia, Canada, the UK, Singapore, Brazil, the Netherlands, and more.  
4. You'll pay up to another $500 if you keep delaying your decision.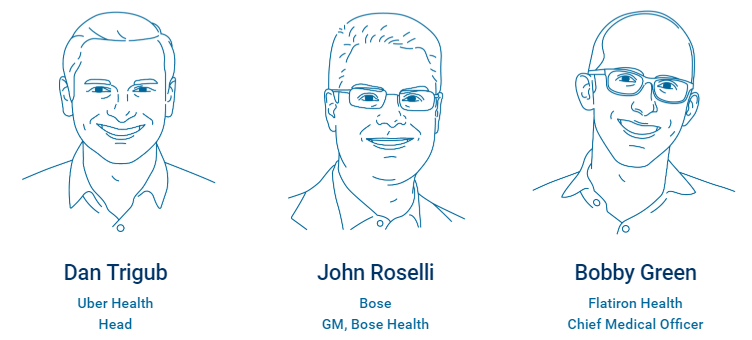 Did you know you can save big with our special group rates? Email events@cbinsights.com if you have a group of 3+ people and we'll send you a special code to use for the team.
If you aren't already a client, sign up for a free trial to learn more about our platform.