We share the highlights from our inaugural Future of Health event.
Earlier this month, we hosted our inaugural Future of Health conference in New York City. It was a great two days of presentations, networking, and meeting with startups including those featured in the Digital Health 150.
Check out some highlights below.
Women's Health
Women's health was a huge focus at the conference.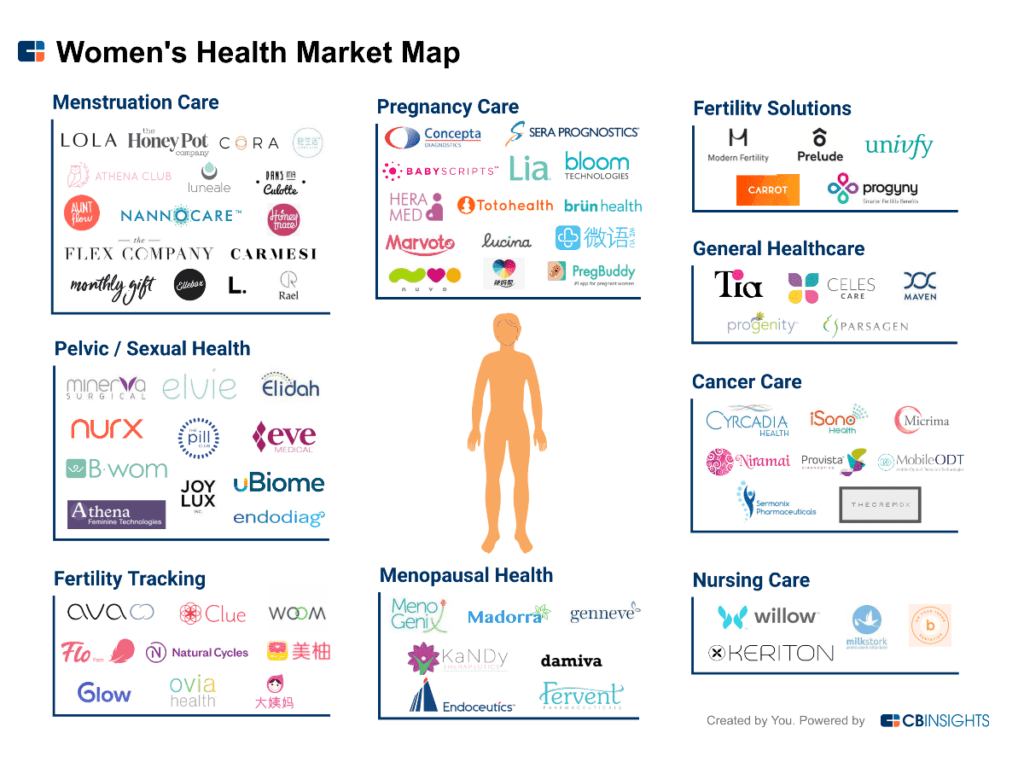 Myovant Sciences' CEO & President Lynn Seely discussed how destigmatizing women's health is "the biggest need" here, because this can lead to more promising medicine along with more funding.
We also featured an analyst presentation on how tech is going to disrupt this $50B market in the future. You can download it here.
A few takeaways from the presentation:
A lifespan approach – While there's been an uptick in fertility startups, there's also a need to increase tech solutions across the entire lifespan — helping women navigate puberty to old age with the right tools.
Continuous remote care – Technology can create remote care solutions that are passive, powerful, and most importantly, accessible for more women. Whether it's diagnostics or telemedicine, this will shape how women manage their health.
The growing aging population – More women are living longer, and proper tech platforms are needed to help them understand and manage their individual health concerns as they age.
To learn more about the state of women's health, check out this brief here.
Medicare Advantage
Medicare Advantage also received a lot of attention at the Future of Health. There was a consensus among speakers that it will be one of the biggest growth areas in healthcare over the next decade.
Startups are big beneficiaries of the rise in Medicare Advantage, as these insurers are some of the most active partners in the sector.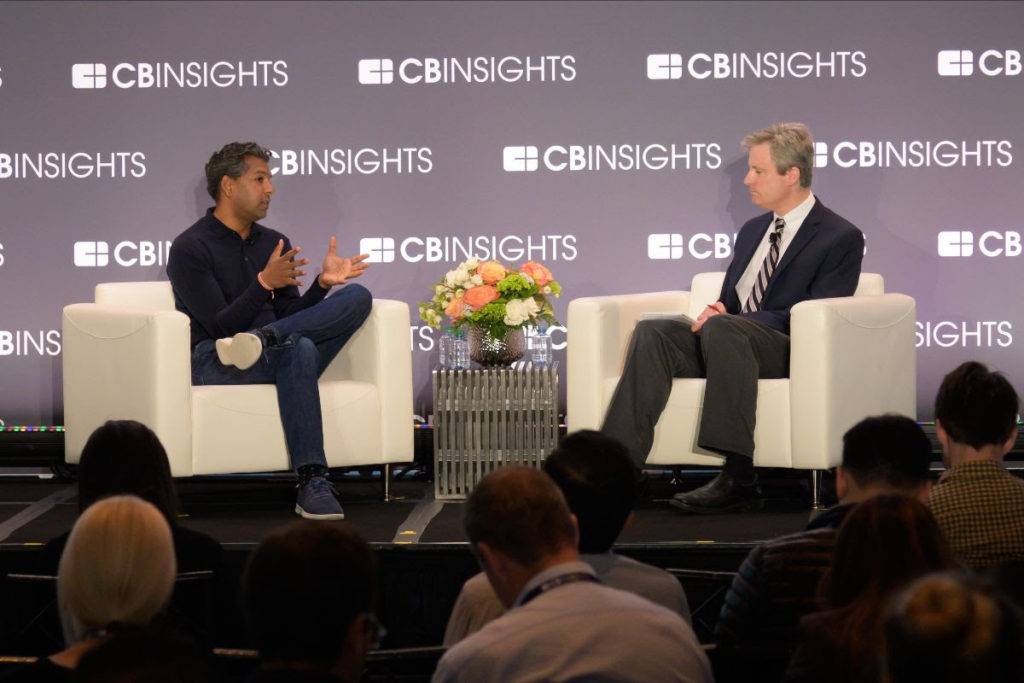 Vivek Garipalli, Clover co-founder and CEO, and Brian Gormley, The Wall Street Journal
An interesting question raised at the conference: what are the well-funded insurgents like Oscar, Clover, Devoted, and Bright Health doing that, if proven effective, can't be applied on a larger scale by industry incumbents?
Insurgents are betting that their models combining technology, care guides, and narrow networks will differentiate them from the giants in the space. But nothing is stopping the incumbents from copying these models if they start to gain traction.
For more on how Medicare Advantage works and why it's taking off right now, check out our post here.
Startups startups everywhere
We had more than 30 digital health startups present at the Future of Health. We noted a couple of macro trends in healthcare that were directly tied to these companies starting up:
EHR adoption – The HITECH Act digitized healthcare data nationally from hospitals to physician practices. In 2008, 9% of hospitals had basic EHR systems, compared to 2016's 96%.
Medical cloud computing – The rise of cloud computing and the HIPAA/SOC 2 compliance, as well as the commodification of ML technologies (such as medical NLP), made starting digital health companies easier.
Changing demographics – As people live longer and become more tech-savvy, they demand more healthcare services that look similar to their non-healthcare experiences.
We also unveiled our Digital Health 150, the 150 most most promising startups in digital health. Check them out here.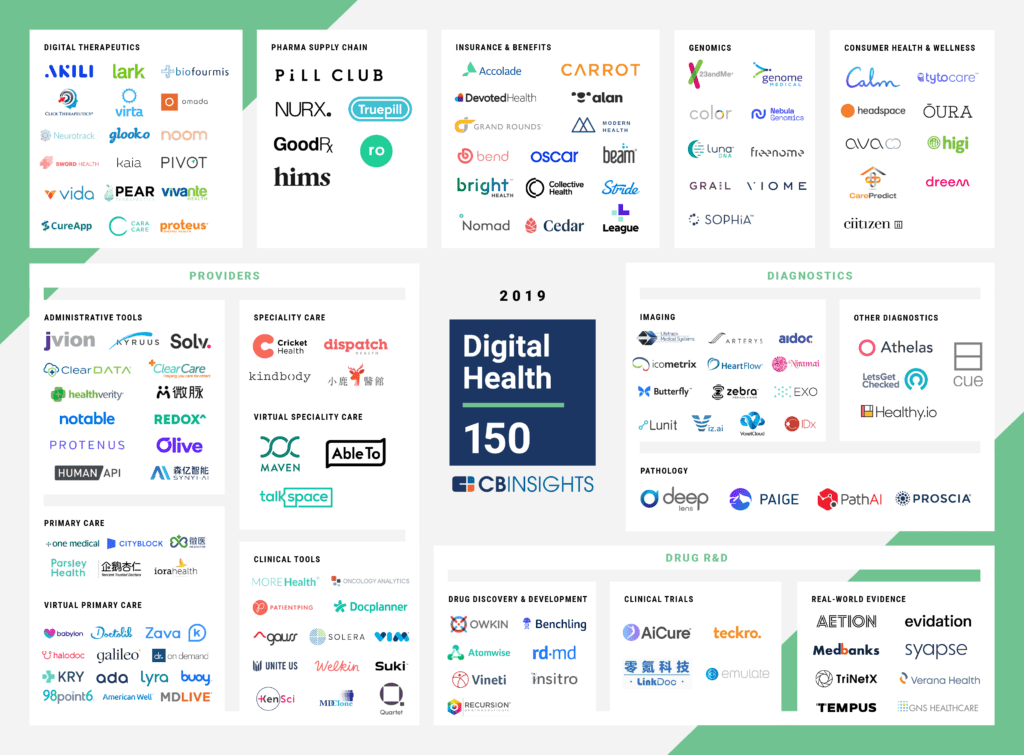 Designed with patient and doctor in mind
Lastly, there's an emerging consensus that tech itself isn't going to change healthcare; tech that's designed with the doctor and patient in mind will.
Philips' CEO of Connected Care Carla Kriwet said that while the division's driving principle is to deliver patient-centric connected care, it also recognizes the need to be more physician-centric in designing new technologies that will benefit doctors instead of overburden them.
Tom Lee, founder and CEO of Galileo, and Dr. Ali Parsa, founder and CEO of Babylon Health, both discussed the power of design in reaching patients where and how they want to be reached: via their smartphones. They believe their startups' approaches to primary care — virtual, on–demand, 24/7 — can expand access, engage patients, and lower costs of care in the process.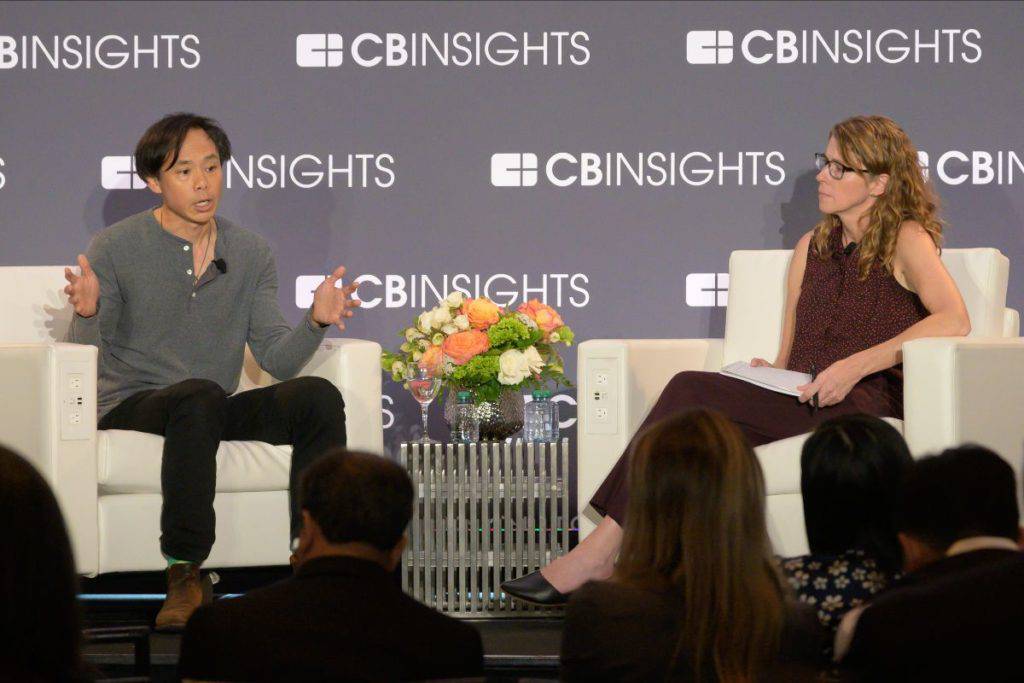 Tom Lee, Galileo founder & CEO, and Melanie Evans, The Wall Street Journal
What comes after the Future of Health?
The short answer: more research.
Look out for our upcoming Q3 Global Healthcare Report (click here for our Q2 report).
We'll also explore the impact that big tech is having across pharma and look at how Facebook, Amazon, Microsoft, Google, and Amazon (FAMGA) are attacking healthcare. Stay tuned for this and much more.
If you aren't already a client, sign up for a free trial to learn more about our platform.