Startups like Impossible Foods, Ripple, and Memphis Meats are engineering new protein sources that take the animal out of the supply chain.
VC firms and global food leaders alike have begun pouring money into new protein sources over the last several years, as startups are using new ingredients to design high-protein, animal-free foods and drinks. Impossible Foods, a leader in the space founded by Stanford biochemistry professor Pat Brown, recently raised an additional $75M to expand production of its animal-free burgers. Aided by molecular engineering (and now with $258M in disclosed funding), Impossible Foods has launched plant-based burgers it says are nearly indistinguishable from meat. It currently distributes to just a few dozen restaurants, but aims to massively expand production this fall.
We highlighted Impossible Foods along with other high-potential startups designing alternative proteins in our recent Feeding the Future report. Check out a preview below, and download the full report here.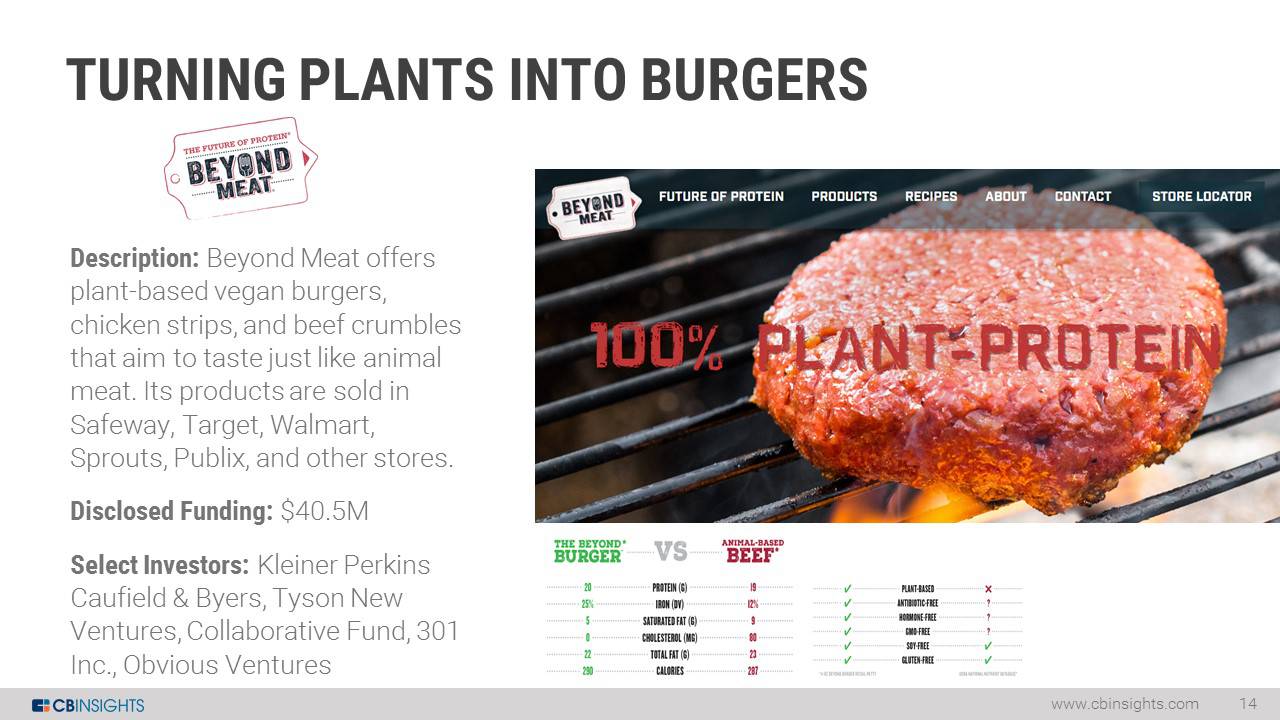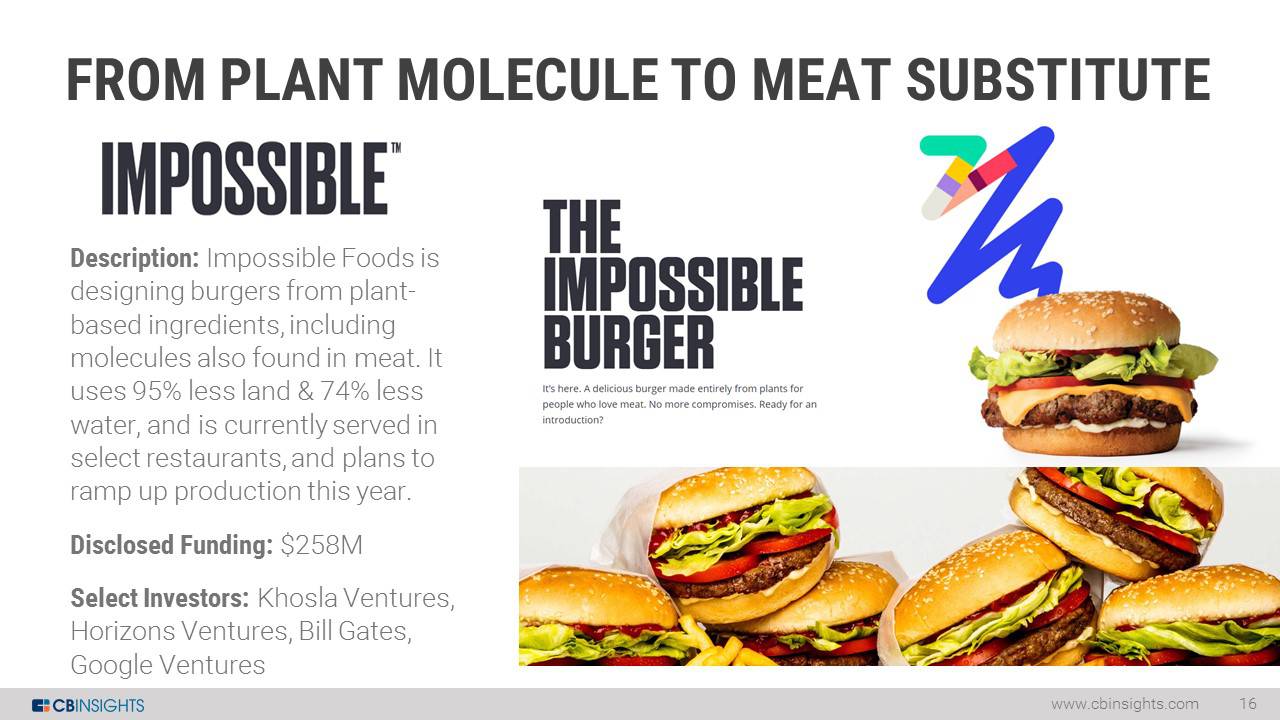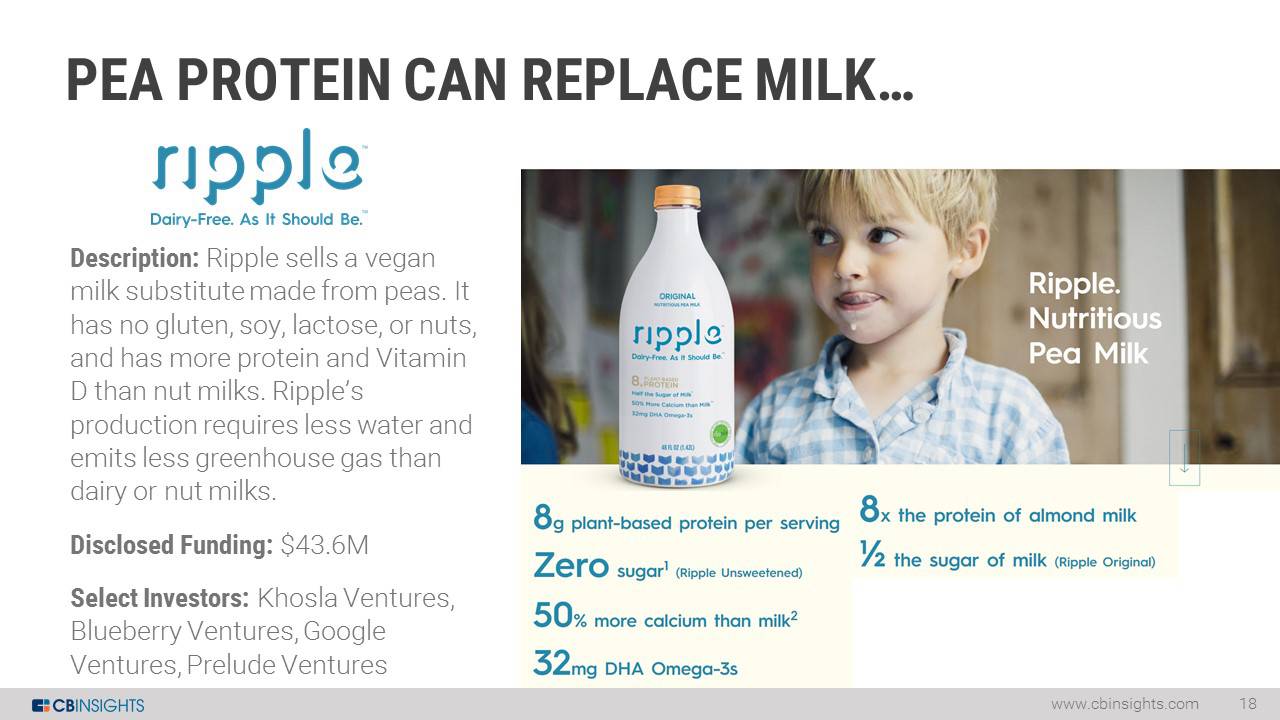 Food & Beverage Startups
Startups working on new foods and beverages have the potential to change how and what we eat. Look for Food & Beverage Startups in the Collections tab.
Track food & beverage startups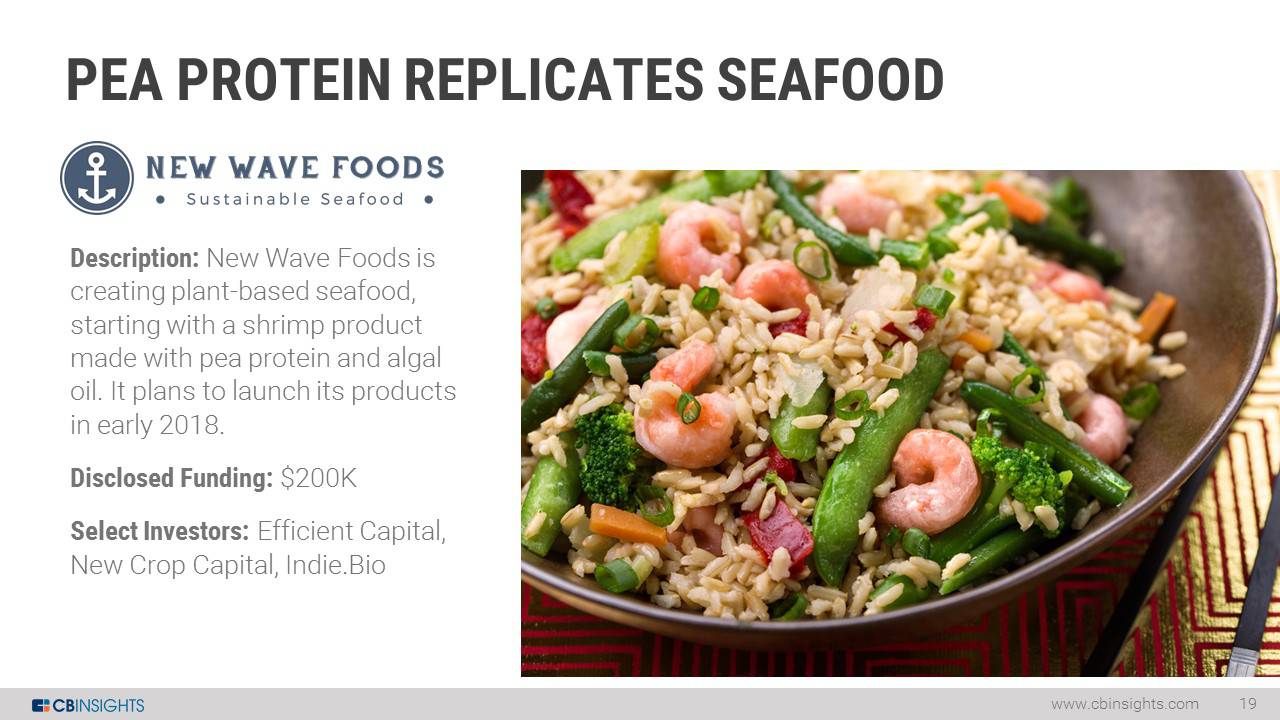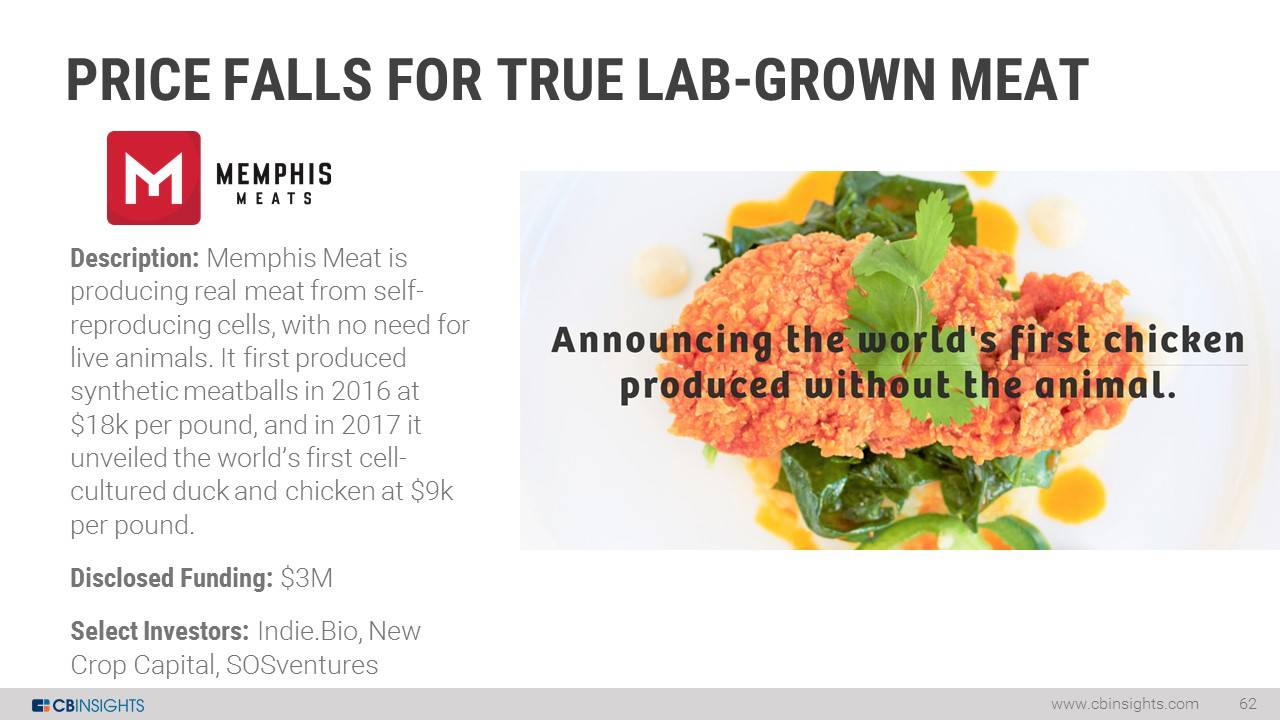 If you aren't already a client, sign up for a free trial to learn more about our platform.