We mined CB Insights data to uncover the companies FTX and related entities have partial or total ownership stakes in.
Sam Bankman-Fried's crypto exchange FTX filed for bankruptcy protection on November 11 — the culmination of a steady stream of bad news for the company and a "bank run" that saw roughly $6B in customer withdrawals. 
A total of 134 affiliated companies were part of the filing, and there could be more than a million creditors involved. 
FTX, FTX.US, FTX Ventures, Alameda Research, and Sam Bankman-Fried in an individual capacity have invested in or acquired more than 160 companies (excluding token-based ownership stakes) which may have some value to creditors as part of the bankruptcy process. To see all the investments and M&A transactions by FTX and related entities, you can run this search on CB Insights.
We mapped out FTX's universe of portfolio companies by investment stage (early- to mid- to late-stage to public) to show not just the sprawling web of FTX's investments and M&A deals, but where creditors should look for value.
Below the graphic, we identify 10 of the most important holdings.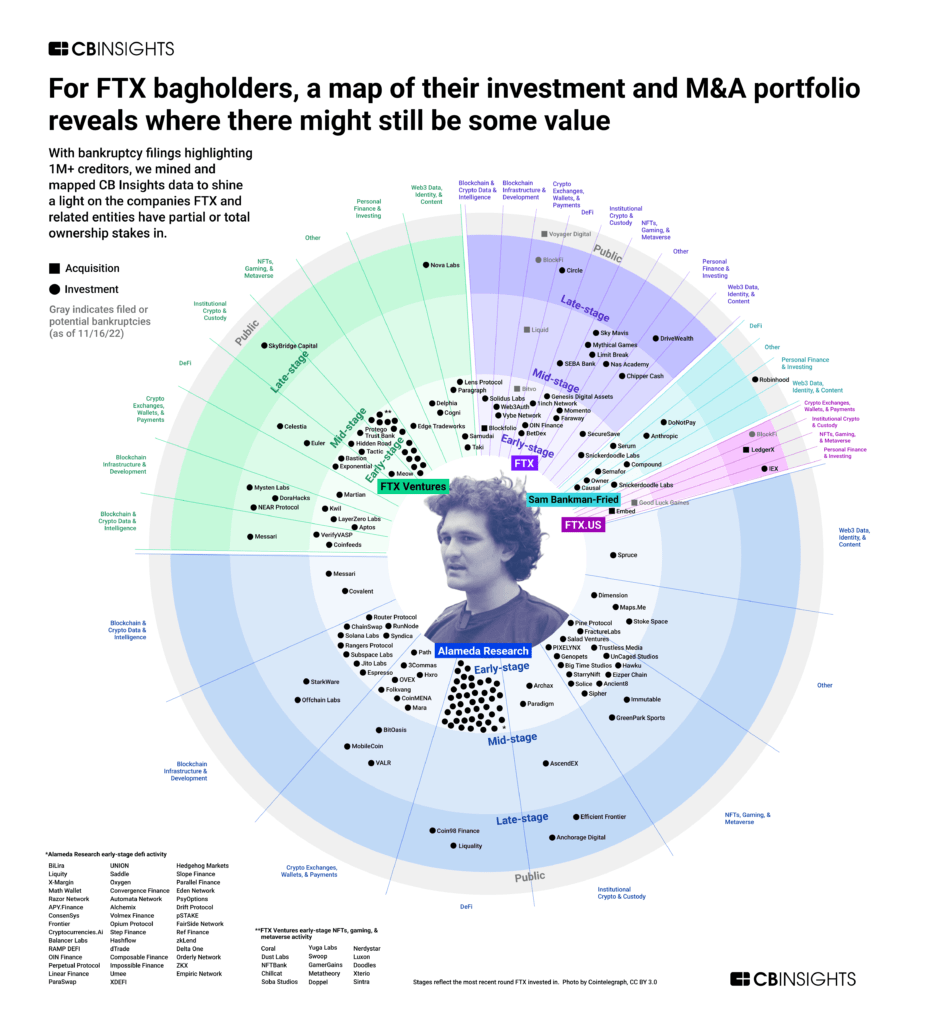 Here's a look at the 10 most valuable companies, based on most recent financing round or market cap, within the FTX universe. 
Note that FTX's ownership stake in these entities has not been disclosed in most cases and the value of many of these assets may now be lower than their last disclosed valuation.