As consumers continue to expect faster and cheaper delivery options, Deliv CEO Daphne Carmeli explores how three retailers' same-day delivery promotions positively impacted their outcomes.
The following is a guest post by Daphne Carmeli. Carmeli is CEO & Founder of Deliv, a same-day delivery solution that bridges the "last mile gap" between retailers and their customers.
When it comes to delivery, there's a $470B elephant in the room: Amazon.
The Seattle-based company's average ship time has decreased 1.5 days in the past two years — making it 2 days faster than most competitors — and its Prime Now service offers delivery within hours in over 5000 cities.
Fast, free delivery is here, and retailers need to take note. According to one study, 80% of consumers want a same-day shipping option, while only 56% of retailers offer one. That leaves retailers with a choice: either meet consumer expectations, or become irrelevant.
With Amazon's recent acquisition of Whole Foods, they now have fulfillment centers within 10 miles of 80% of the population and 95% of Prime users. This means delivery will only get faster. To future-proof for consumers' rapidly changing expectations, retailers must consider offering same-day delivery — and even offering it for free.
Fretting over 'free'
Offering free same-day delivery is a daunting task for many retailers. Often, they perceive the costs as being much higher than they are.
Based on results from Deliv's retailers, the costs can pay for themselves and then some. Same-day shipping can also create a positive feedback loop that benefits the bottom line (and offering it for free augments the benefits further). Consider these three examples from household-brand national retailers.
Free same-day delivery increases order volume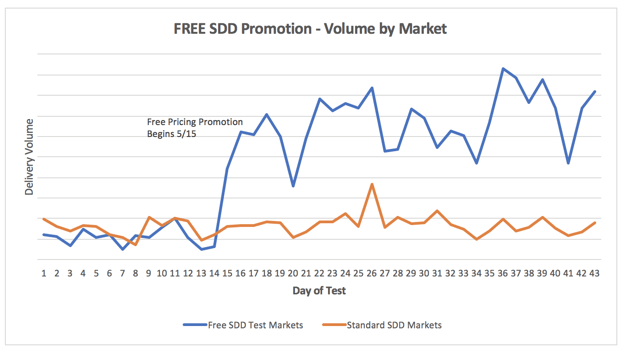 Consumers want convenience. That simple idea has been proven over and over, and same-day delivery is yet another example: offering consumers the convenience of fast, direct delivery is often met with a dramatic increase in delivery volume.
The graph above shows the results achieved by one national retailer when it dropped its $8-12 delivery fee to offer same-day free shipping for a promotional period. The decreased fee resulted in a 600% increase in delivery volume.
The increase in volume was largely netted from new orders — not simply from customers who would have received their items through different means — showing that consumers responded to the new convenience-focused delivery option with new levels of activity.
2. Conversion rates increase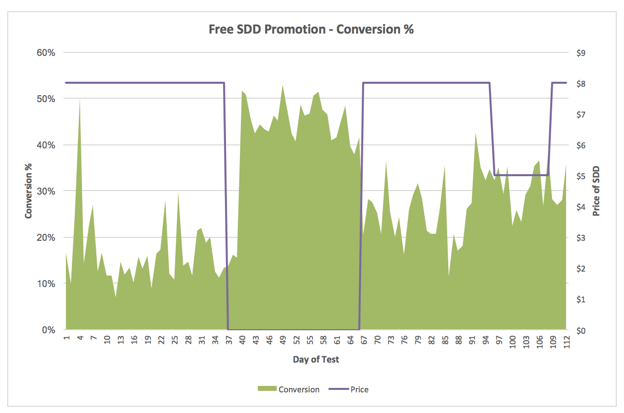 Increased conversion rates also contributed to the uptick in delivery volume in the first graph above, which speaks to something many retailers don't realize: a 3 – 5 day shipping timeline often gives consumers just enough of a reason to second guess a purchase (especially if a free same-day option from Amazon is just a few more clicks away).
Free same-day delivery lessens the risk of customers getting cold feet. Offering near-instant gratification for customers with free same-day delivery has a clear positive effect on shopping decisions: for another national retail partner, dropping the delivery fee from $8 to zero resulted in conversion rates increasing from 16.7% to nearly 45% (see graph above).
Assuming that a fraction of those deliveries have a purchase value that exceeds the cost of delivery, the extra purchases coming from the 169% increase in conversion rate easily offset the costs of free same-day delivery.
Even a temporary free option can create benefits and drive loyalty. As the graph above shows, the retailer experienced a "halo effect" of higher conversion rates even after the promotion ended.
3. Basket values increase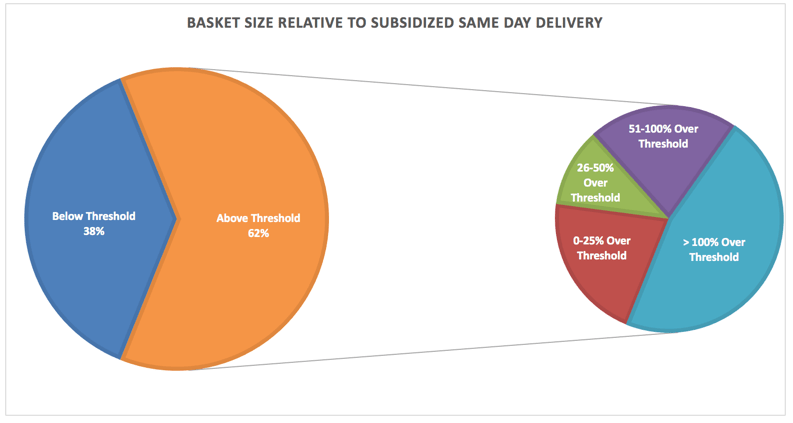 Consumers are often willing to spend a few dollars extra on their purchases when incentivized with the convenience of free delivery. To subsidize the cost of delivery and offer the best customer experience, many retailers offer free delivery above a certain purchase value.
We're all familiar with the thresholds for free delivery — whether 2-day or otherwise. Amazon recently reduced their minimum purchase to $25, with other retailers hanging around the $35 – $50 mark. History has proven that incentivizing consumers to spend more for convenient shipping works, and free same-day delivery is no exception.
Offering the speed and convenience of free same-day delivery above a certain purchase value is a logical progression for the online shopping experience. In our experience with one retailer (per the basket size chart above) 62% of orders surpassed the threshold set for free same-day delivery, with a plurality of those purchases (46%) more than doubling the minimum purchase value.
Ultimately, the value of same-day delivery is simple: consumers want to receive their purchases in the quickest and most convenient way possible, and same-day delivery provides just that.
And retailers that are fretful about the costs of same-day delivery shouldn't be: increased revenue, improved conversion rates, and a growing base of loyal customers can be just a few of the benefits of offering "store-to-door" service.
---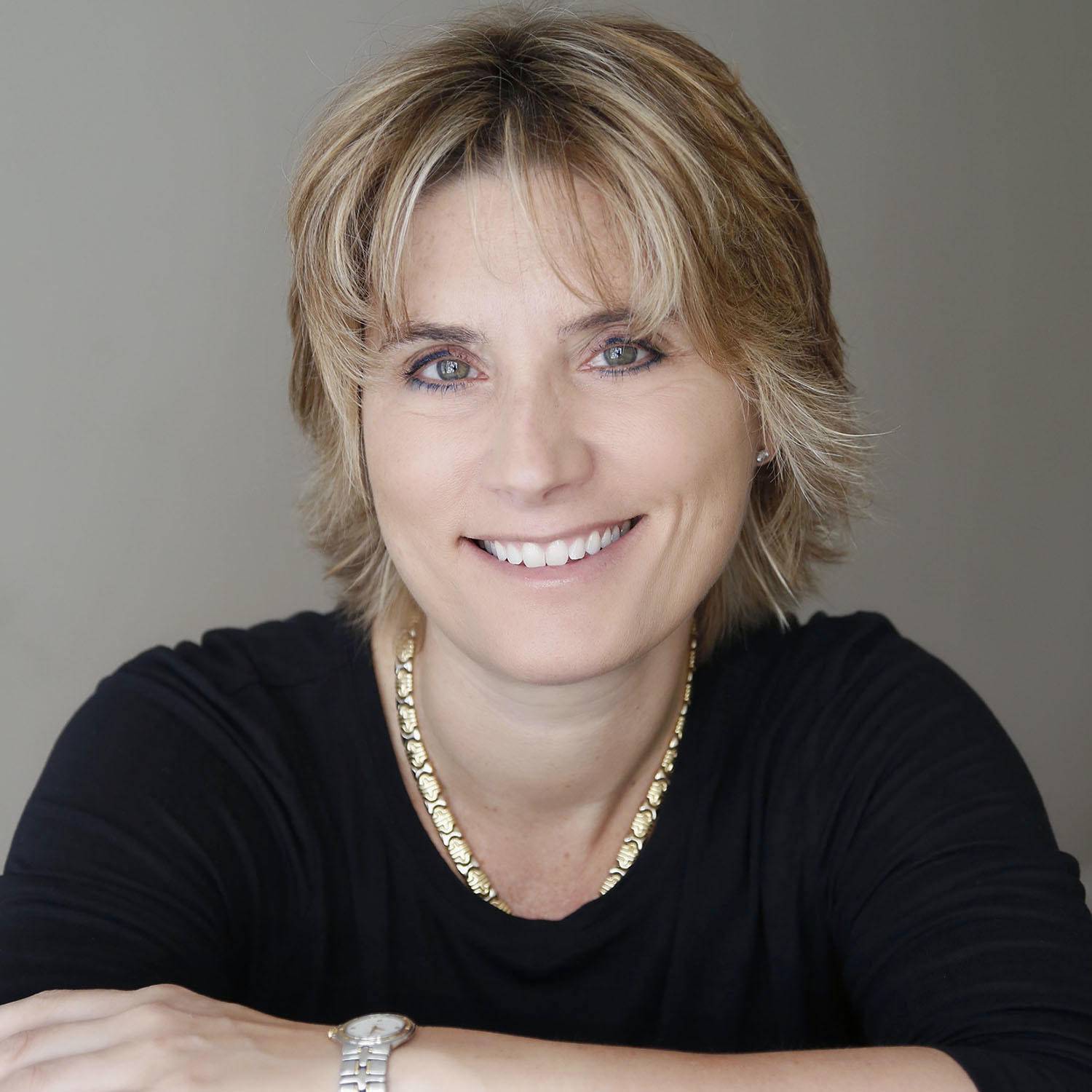 Daphne Carmeli is the CEO and founder of Deliv, a company focused on last mile logistics and same-day delivery for thousands of businesses and their customers. She has over 25 years of experience leading teams in high growth, category defining, entrepreneurial environments. Prior to her role at Deliv, Daphne was the CEO of Metreo, a pricing optimization software company. She earlier served as vice president of the e-commerce group at Netscape / America Online (AOL), and on the founding team and head of Marketing at WebMD. 
If you aren't already a client, sign up for a free trial to learn more about our platform.