Dell is shaving off businesses in an attempt to streamline its debt-heavy balance sheets. Here are the top-line bullets you need to know.
Dell has sold its cloud-based integration platform, Boomi, to private equity firms Francisco Partners and TPG. The $4B deal is the latest in Dell's attempts to shrink debt following its massive $67B acquisition of EMC in 2015. The PC giant also offloaded VMware last month, a deal expected to net the company up to $10B in cash, as well as cybersecurity unit RSA last year.
WHO ARE THE PARTIES TO THE DEAL?
Boomi: Pennsylvania-based Boomi offers a cloud-based integration platform for clients to synthesize data and applications. It has more than 15,000 clients, including LinkedIn and Expedia. The company was acquired by Dell in 2010.
Francisco Partners: San Francisco-based Francisco Partners is a private equity company that focuses on investments in technology-enabled companies. The company has more than $25B in assets under management and has invested in more than 300 technology companies.
TPG: California and Texas-based TPG is a global private equity firm with more than $91B in assets under management. It invests across healthcare, industrials, real estate, technology, and more.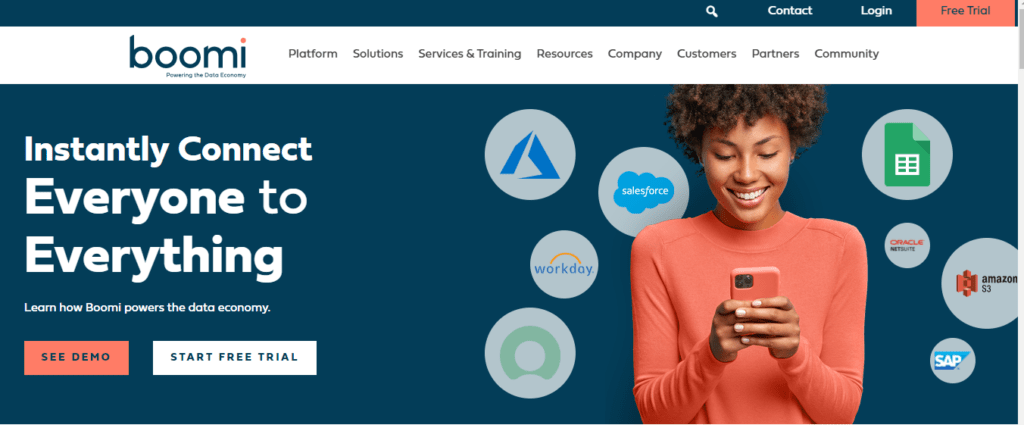 Source: Boomi
WHY DOES THE MARKET MATTER?
The acquisition materialized in the Integration Platform as a Service (IPaaS) space where:
The global Integration Platform-as-a-Service (IPaaS) market is expected to grow at a CAGR of 18.9% and reach a value of $2.7B by 2024, according to Grand View Research.
The reduced ownership cost of integrated systems and increasing demand for enhanced deployment, scalability, and management of enterprise applications have spurred growth in the market.