We crunched the data to see if there was a correlation between prior entrepreneurial experience — which we defined as having founded or co-founded a company — and VCs' placement on the CB Insights 100 rankings.
This is a guest post.
The best venture capitalists are former founders. That's the conventional wisdom — at least among entrepreneurs, who often say they prefer investors who have walked in their shoes.
It's a notion that makes intuitive sense.
But it also appears to be wrong.
We crunched the data from CB Insights' annual list of the top 100 VCs in the US, and found no correlation between prior entrepreneurial experience — which we defined as having founded or co-founded a company — and VC partners' rankings.
As you can see in the chart below, the data doesn't support the "founders make the best VCs" idea. Rather, VCs' rank within the top 100 had no relationship to whether they were former founders, or found their way into VC another way.
Interestingly, there was also no relationship between investors' years of experience as a VC and their rank on the list.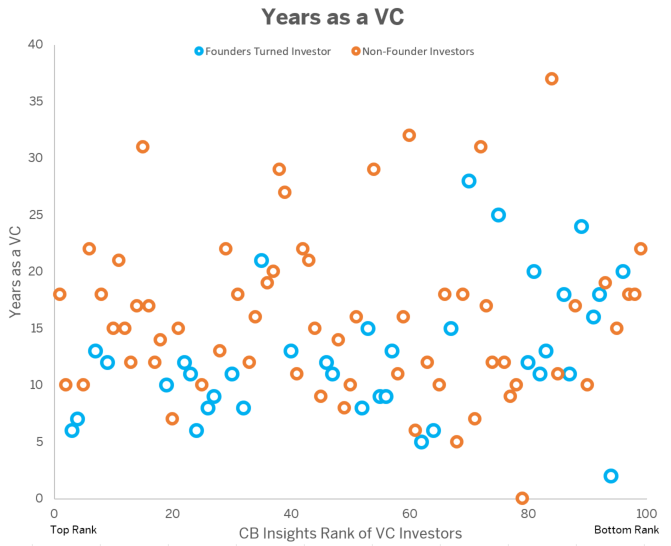 Non-founder VCs dominate the rankings
Of the 100 VCs, 38 founded or co-founded a company before becoming venture investors, while 62 did not.
Six of CB Insights' top 10 investors haven't founded a company. That includes the top two: Benchmark's Bill Gurley and the recently retired Chris Sacca.
The same is true of many more who doubtlessly belong in the "VC Hall of Fame." John Doerr (#84 on the top 100 list), perhaps the most famous venture capitalist — as well as a backer of Google, Amazon, and Intuit — came to venture from working at Intel.
Doerr's partner at Kleiner Perkins, Mary Meeker (#20), came from Wall Street. So did Gurley (#1) and Forerunner Ventures founder Kirsten Green (#12). Meanwhile, Brian Singerman (#5) of Founders Fund came from Google.
Conventional wisdom holds that it's better for VCs to have entrepreneurial experience because they will understand how startups are built — unlike the venture capitalists who come from number-crunching backgrounds or who were former employees of large organizations.
While it's true former entrepreneurs can be great mentors, we've just as often seen the opposite trend: successful entrepreneurs-turned-investors who believe that they know the "one true way" and then try to impose that on their portfolio companies.
We believe the best VCs are humble in the boardroom. Hopefully they've backed a great entrepreneur — and let them run, without trying to force their own views on management.
The most important thing top venture capitalists can do to drive great returns is to generate great deal flow.
There are many strategies to accomplish this. Brad Feld (#35) writes a popular blog that raises his profile. Josh Kopelman (#7) created an incredible peer support network at First Round Capital. Yuri Milner (#57) made his name in the industry by offering entrepreneurs above-market valuations.
All startup investors have their own deal flow strategy. Rarely does this have anything to do with their previous experience as an entrepreneur.
Consider our careers, for instance. One of us teaches at Stanford and runs SAP's in-house incubator; the other started a venture firm with 800+ part-time venture partners out hunting interesting companies. Both of us have founded businesses — but we'd argue that's not what helps us find investment opportunities.
Skeptics might ask, but what about Marc Andreessen (#26) or Peter Thiel (#22)? They're founders who became top VCs.
It's true that the entrepreneurs who acquire a decades-long halo from starting iconic companies like Netscape and Paypal will get improved deal flow as today's founders seek them out by name. But those are exceptions. The vast majority of founders-turned-VCs don't have that type of exposure — which helps explain the lack of correlation to returns.
After generating great deal flow, the next key thing for a venture capitalist to do is make good choices about which companies to back. Ask anyone in the industry and they'll tell you that selecting companies is largely a function of pattern recognition. This can come from experience as a venture capitalist as much as it can come from working to build your own company.
We've seen plenty of great entrepreneurs-turned-venture capitalists, and plenty of lousy ones. It would be convenient if prior experience — whether entrepreneurial, big company operator, or the dreaded finance background — could predict quality.
But just as great entrepreneurs can come from all sorts of prior professional experiences (check out the bios of Jeff Bezos, Mark Zuckerberg, and Elon Musk), so can great VCs.
As entrepreneurs think about who they want as financing partners, we recommend looking beyond the resume.
---
This a guest post by Dan Mindus, founder and managing partner at NextGen Venture Partners, and Maxwell Wessel, general manager of SAP.iO.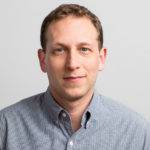 Dan Mindus is a managing partner at NextGen Venture Partners, a network-based seed stage venture firm that brings together 850+ part time venture partners to participate in the investment process.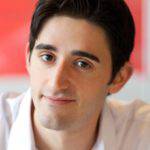 Maxwell Wessel is the general manager of SAP.iO, a lecturer at Stanford's Graduate School of Business, and an investor with NextGen Venture Partners. Connect with him on twitter @maxwellelliot.
If you aren't already a client, sign up for a free trial to learn more about our platform.