The company has raised $65M in Series C funding to invest in AI research and platform development. Here are the top-line bullets you need to know.
Forethought, an AI-powered customer service platform, has raised $65M in a Series C round that drew participation from Steadfast Capital, New Enterprise Associates, K9 Ventures, Collaborative Fund, Frontline Ventures, Sound Ventures, and Cleo Capital, among others.
HOW'S THE COMPANY PERFORMING?
San Francisco-based Forethought helps customer service agents triage tickets, find information, and train new employees more efficiently.
It has 100 customers, including Lime, Upwork, Carta, and Thumbtack.
The startup's ARR has increased 5x over the past year, and its customer base has tripled. Forethought aims to triple its ARR in 2022.
The company is supported by a team of 145 employees distributed across several countries.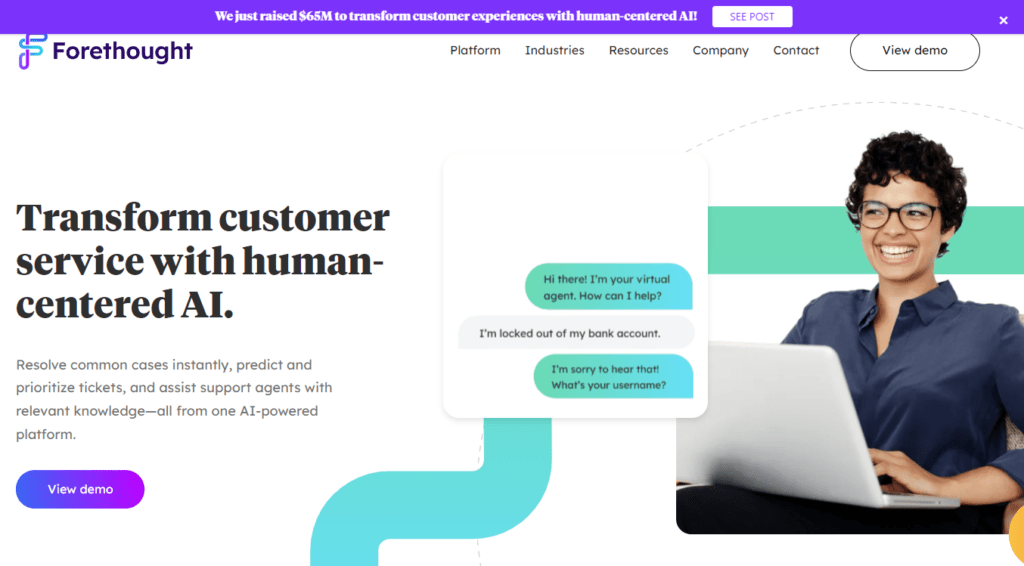 Source: Forethought
WHY DOES THE MARKET MATTER?
The global contact center software market is expected to reach a value of $60.4B by 2027, growing at a CAGR of 14.3%, according to Fortune Business Insights.
Customer service case volume has risen amid the pandemic, leading companies to adopt AI solutions to automate customer service operations.
Major players like Avaya, SAP, Mitel, Alcatel-Lucent, and Cisco have invested heavily in contact center software solutions.