Ford will integrate Electriphi into the Ford Pro division to drive more than $1B in revenue from charging by 2030. Here are the top-line bullets you need to know.
Ford Motor, an automotive company, has acquired Electriphi, a battery management and fleet monitoring software firm. The financial terms of the transaction are undisclosed.
Who are the parties to the deal?
Electriphi: California-based Electriphi provides charging management services for EV fleets from planning and deployment to full-scale operations by partnering with companies like BTC Power, DART, Itron, Signet, and ABB, among others. The company currently has over 30 employees in its team.
Ford Motor: Michigan-based Ford is a global automotive company that designs, manufactures, and services cars, trucks, and SUVs. The company has 166,000 employees globally. It generated a revenue of $36.2B in Q1'21. Ford plans on launching the all-electric version of 2 existing commercial vehicle models — the Transit van and the F-150 pickup.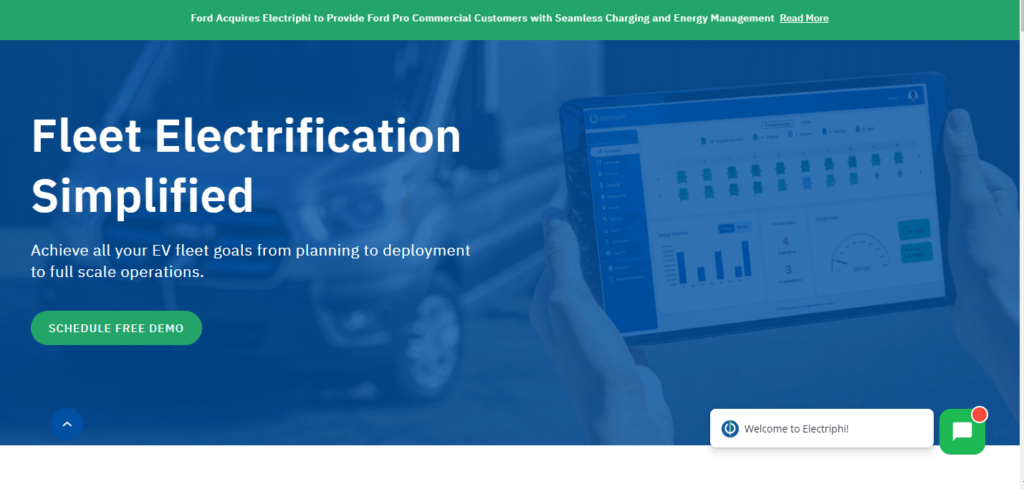 Source: Electriphi
Why does the market matter?
The acquisition will help Ford become a one-stop depot charging option for electric vehicles:
The global electric vehicle charging station market is expected to grow at a CAGR of 33% and reach a value of $70B by 2026, according to Facts & Factors.
The shifting focus into zero-emission vehicles and government mandates to electrify commercial fleets have boosted the industry's growth.
Funding to the broader auto & mobility sector fell slightly in 2020. Despite a weaker start to the year, in part driven by the pandemic, activity picked up in H2'20 as companies addressing electrification and autonomy drew significant interest from investors.