Historically, it took 2 years or longer for big food companies to launch new products. Now, they're trying to use new technologies to speed the process.
Food companies are talking more and more about "speed" on earnings calls.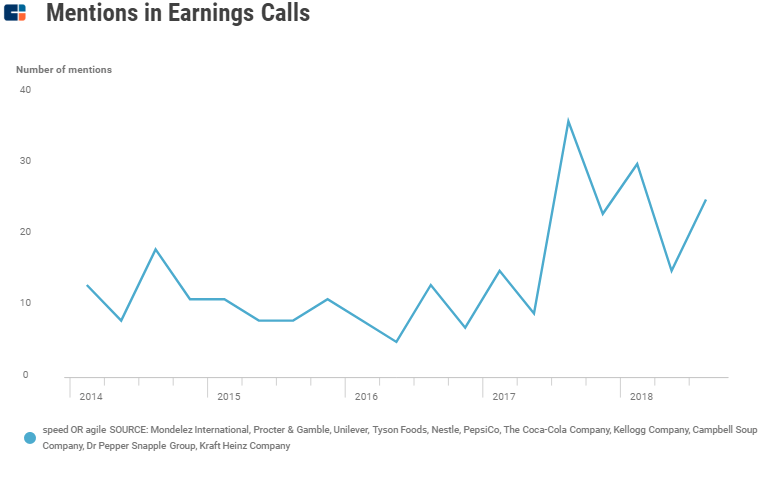 But can their operations keep up with their executives' mouths?
Big food companies today often take 2 years or longer to bring products from drawing boards to grocery store shelves.
As trends change more quickly, and as food startups have begun to upend entire categories in just a few years' time (see: Halo Top), these multi-year reaction times won't help food leaders survive.
Clothing companies learned this when the rise of fast fashion upended the industry in the mid-2000s.
Now, the food industry's speed inflection moment may be here.
First movers
Some companies have begun to invest in faster reflexes.
Tyson Foods, for example, recently unveiled Yappah, which it called its quickest-launched product ever. It launched the new protein crisp brand in a mere 6 months through its Tyson Innovation Lab.
Speed was Yappah's top priority. But Tyson wasn't able to fully follow through — Yappah's Indiegogo page currently shows some delays in shipping and delivery.
(Rizal Hamdallah, head of Tyson's Innovation Lab, will be discussing learnings from the project at our TRANSFORM conference next month.)
New tools on the rise
To keep up with new food trends, novelty-seeking shoppers, and rapidly growing new entrants, food leaders will need to:
1. Speed up product R&D
Food startups, including early-stage entrants Gastrograph and FlavorWiki, have begun to use AI to design products more quickly.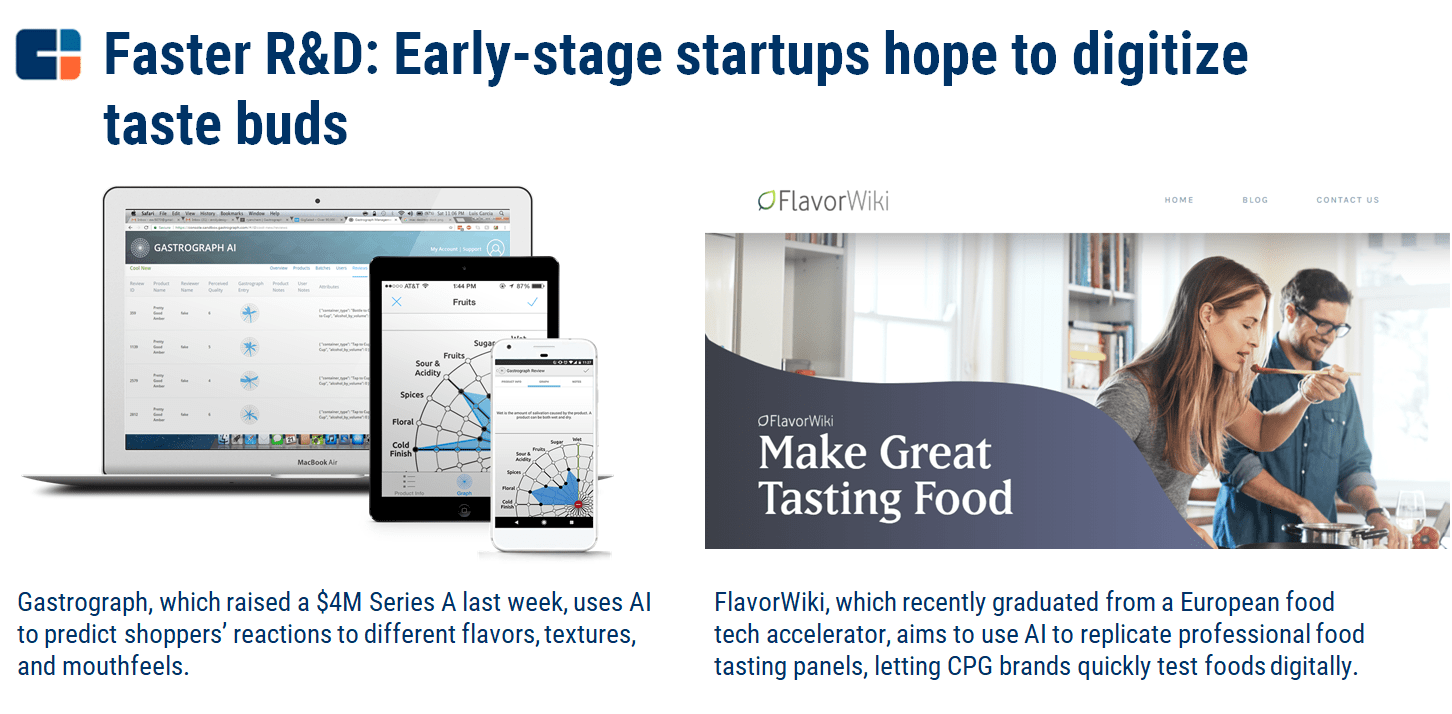 Chinese retail giant Alibaba has also begun to frame itself as a partner for rapid CPG product development.
Its Tmall Innovation Center, which opened last year, offers market research, R&D, design, and marketing services for global brands looking to pilot new products in China.
It worked with Mars, for example, to design a chili-infused Snickers bar and launch it within one year (compared to Mar's normal 2-year design period) and with Johnson & Johnson to develop Rosemary Blossom Listerine in 5 months (compared to J&J's normal 12-18 month process).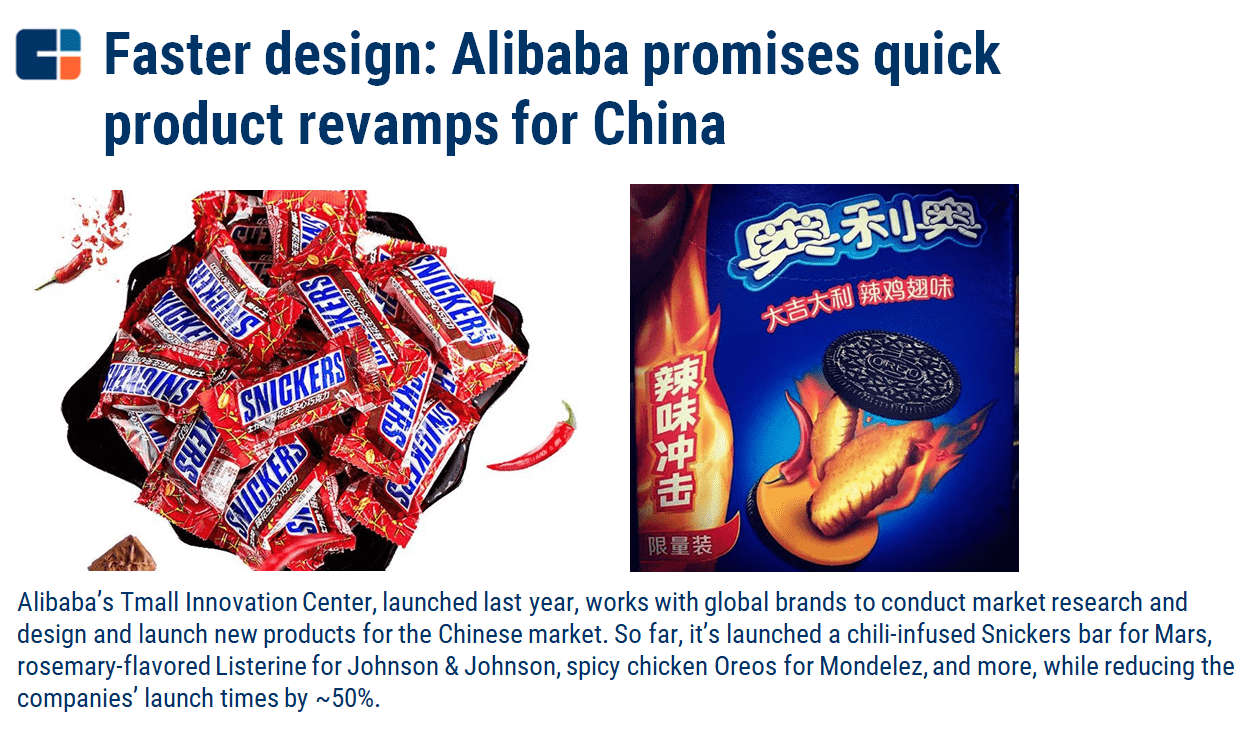 2. Open 'craft food' production facilities 
It can be hard for big companies to scale down. They're not set up to produce limited runs of new products that may or may not succeed.
In the beer industry, AB InBev's ZX Ventures has helped the company become more flexible by acquiring craft breweries and opening new ones. Earlier this year, it opened China's first brewery focused solely on small-scale production, aiming to react more quickly to local trends.
Food leaders could test similar strategies. As more companies aim to incubate new brands internally — like Tyson, mentioned above, or Mondelez's new SnackFutures hub — they'll need to find more efficient ways to produce them.
3. Find flexible sales channels
Companies won't be able to get new brands off the ground fast if they have to roll them out through nationwide grocery chains.
Selling direct-to-consumer offers more flexibility.
Once brands control their own points of sale, they also have more power to test and change product visuals. This brings us to our next point…
4. A/B test like a tech company
A/B testing is hugely important in the tech world.
In food, though, corporates haven't yet taken much advantage.
When you don't operate your own stores, or even your own websites, as many food leaders don't, it's hard to test different strategies quickly and adapt in real-time.
But going forward, they'll need to think more creatively about ways to test and refine their products. Some startups aim to help by using AI, VR, and other new technologies to A/B test pricing, promotions, package design, and other features.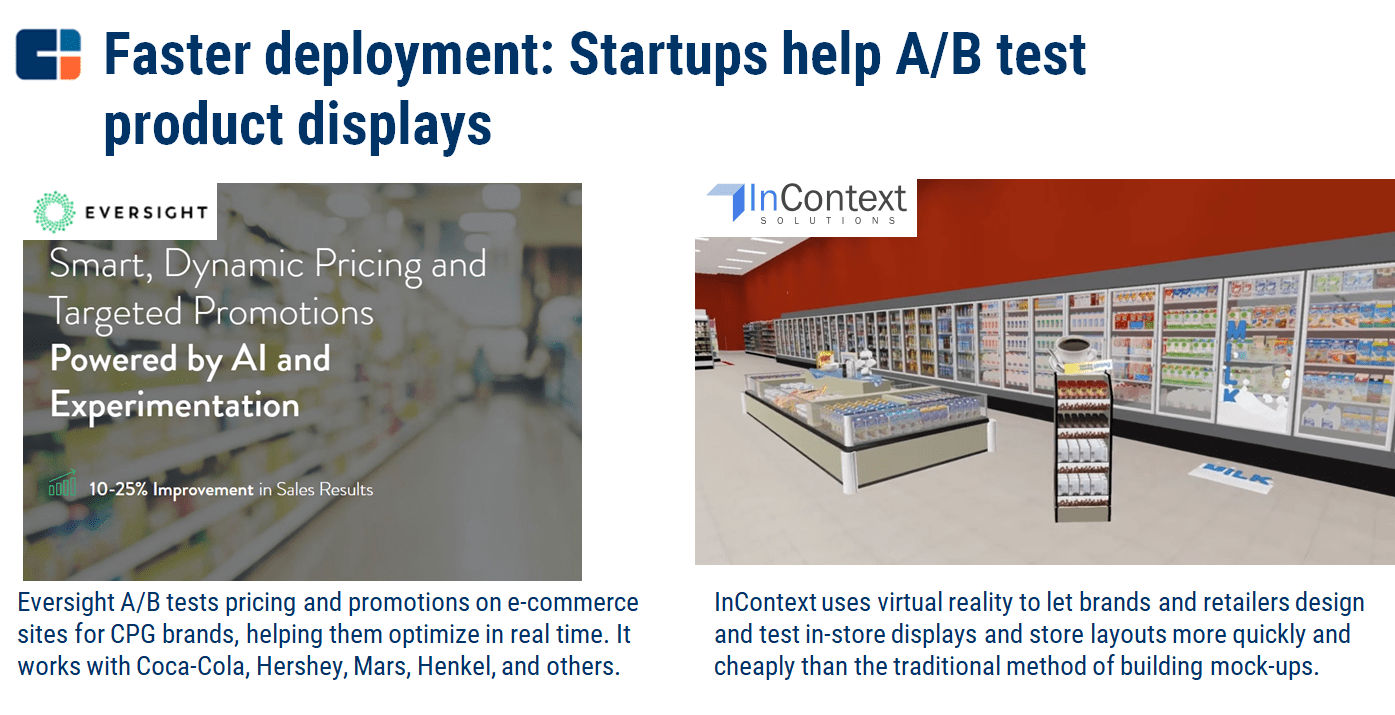 If you aren't already a client, sign up for a free trial to learn more about our platform.