Albertsons' acquisition of Plated and Sprig's shutdown highlight existing challenges in food delivery and in the wider grocery retail space, which include heightened competition, fewer fundings, increased M&A activity, and more.
Food delivery startups originally became popular among VC investors in the early 2010s, with many large players such as Blue Apron (now public and struggling) quickly reaching high private-market valuations, and encouraging new competitors to enter the market. However, as competition has increased and startups have struggled to find a financially viable business model, the challenges of food delivery have become more apparent to investors, and activity in the space has begun to cool.
We looked at how the once-overcrowded food delivery market has changed over the past few years. Using CB Insights data, we created a timeline of first fundings to US food delivery startups between 2011 and 2017 year-to-date (10/20/2017). For our graphic, we only featured food delivery startups that have raised at least $5M in total funding. We also higlighted any subsequent mergers, acquisitions, IPOs, or deaths among companies that fit the above criteria.
Note: Please click image to enlarge.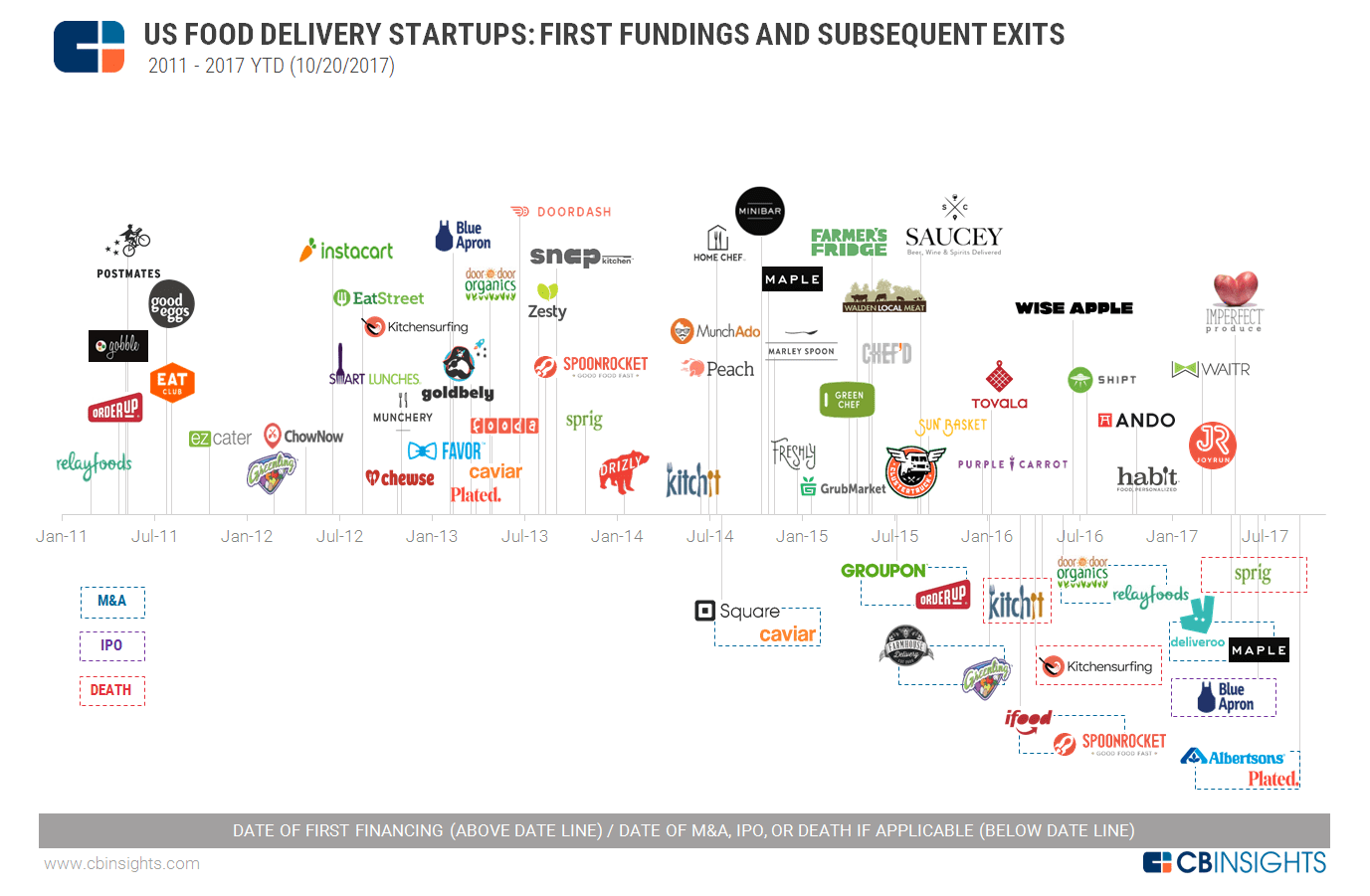 We define food delivery companies as those facilitating the delivery of food to users' doors, including grocery delivery startups like Instacart, farm-to-table services such as Door-to-Door Organics, meal delivery startups like Delivery Hero, and meal kit services like Blue Apron.
Key insights from the infographic above:
If you aren't already a client, sign up for a free trial to learn more about our platform.