The funding will help the company form a strategic partnership with supermarket chain REWE. Here are the top-line bullets you need to know.
Flink, an on-demand online grocery delivery company, has raised $240M in a Series A that drew participation from Prosus, Bond, and Mubadala Capital.
HOW'S THE COMPANY PERFORMING?
Germany-based Flink is a grocery delivery platform that delivers locally sourced consumer items such as groceries, fresh fruits, and vegetables at supermarket prices directly to customers.
The company operates in 24 cities across Germany, France, and the Netherlands. It offers 2,400 items and reportedly caters to over 3M customers daily through more than 50 self-operated local hubs.
The startup has already attracted 3 investments since its launch in December 2020.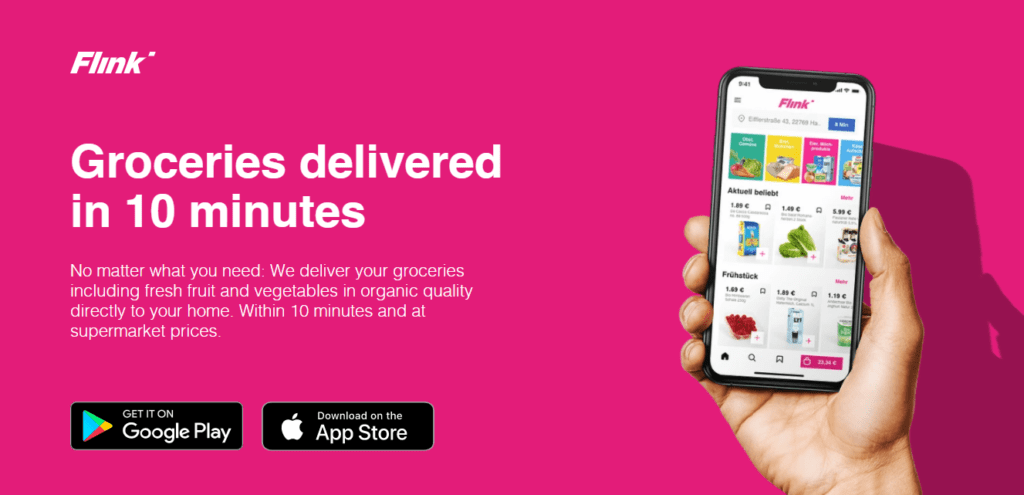 Source: Flink
WHY DOES THE MARKET MATTER?
The online grocery delivery services market is expected to grow at a CAGR of 29% and reach a value of $631.84B by 2024, according to Industry Research.
Consumers have turned to delivery services in droves amid pandemic-induced lockdowns and indoor dining restrictions. In response, the $186B food and beverages delivery industry has expanded to meet customers' evolving needs and interests. This includes doubling down on sustainability.