Acquirers in the fitness tech space range far and wide. 2017 has seen 15 exits thus far.
Since 2013, fitness tech exits have steadily increased, following a similar trajectory to overall deals and funding to the space. The fitness industry has seen 98 total M&As and IPOs since 2013, with 2017 already seeing 15 exits in the space. The space has seen a diverse range of acquirers from high momentum startups such as CureFit to large-scale hotel chains. Most recently, Hyatt acquired Exhale, as the company looks to extend their brand beyond hotels into wellness services.
We define fitness tech as companies leveraging software and technology to augment or transform approaches to developing or maintaining physical fitness. Companies in this category provide tools and services that range from mobile workout apps to wearables to AR/VR use cases for the fitness industry. We exclude companies focusing solely on the holistic health and wellness or physical therapy markets.
Using CB Insights data, we analyzed first exits in fitness tech since 2013. We also created a timeline showcasing fitness tech first exits between 2013 and 2017 YTD (8/31/17).
Annual exit trends
Fitness tech exits have steadily climbed since 2013. 2016 saw 30 fitness tech exits, which consisted of 29 M&A transactions, including Fitbit's acquisition of Pebble Technology, and 1 IPO, of fitness equipment provider Technogym. 2017 has seen 15 exits thus far, including the IPO of Brazilian sporting goods retailer Netshoes.
2015 saw a peak in fitness tech IPOs, at 3 total, including of fitness tracker Fitbit and health and wellness software platform MINDBODY.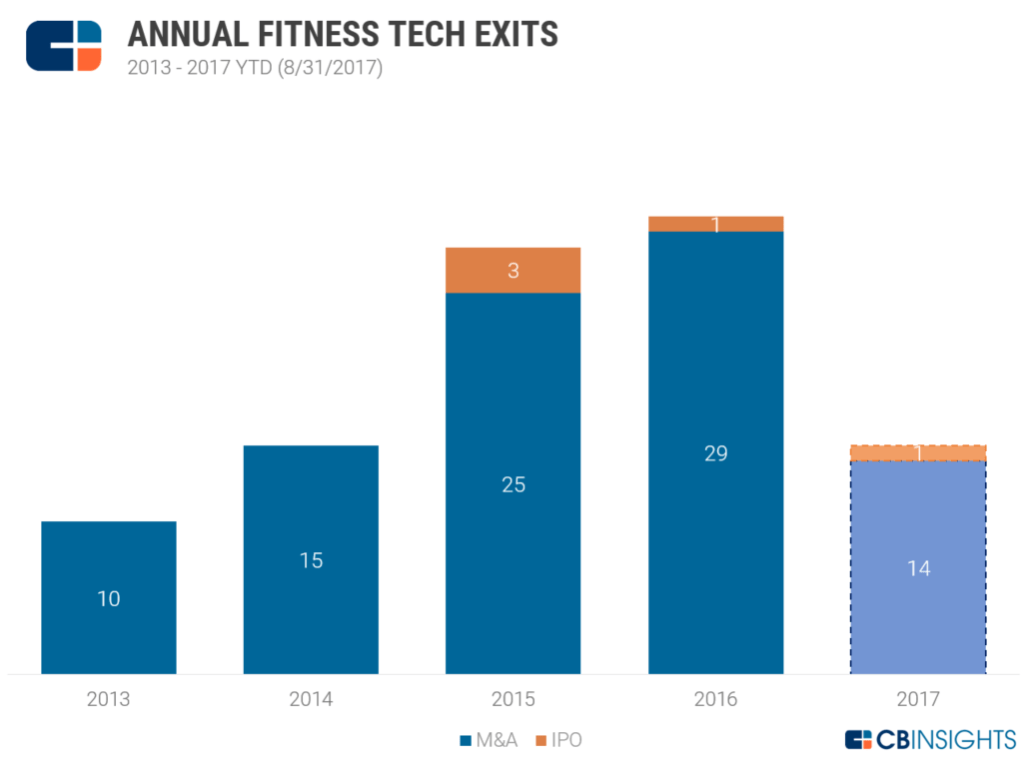 Track all the fitness startups in this brief and many more on our platform
Fitness tech companies are using technology to augment approaches to developing or maintaining physical fitness. Look for Fitness Tech in the Collections tab.
Track fitness tech startups
Fitness Tech Exits Timeline
To analyze the timeline of exits and acquirers in the sector, we used CB Insights data to plot each startup's respective exit since 2013 – 2017 through 8/31/17.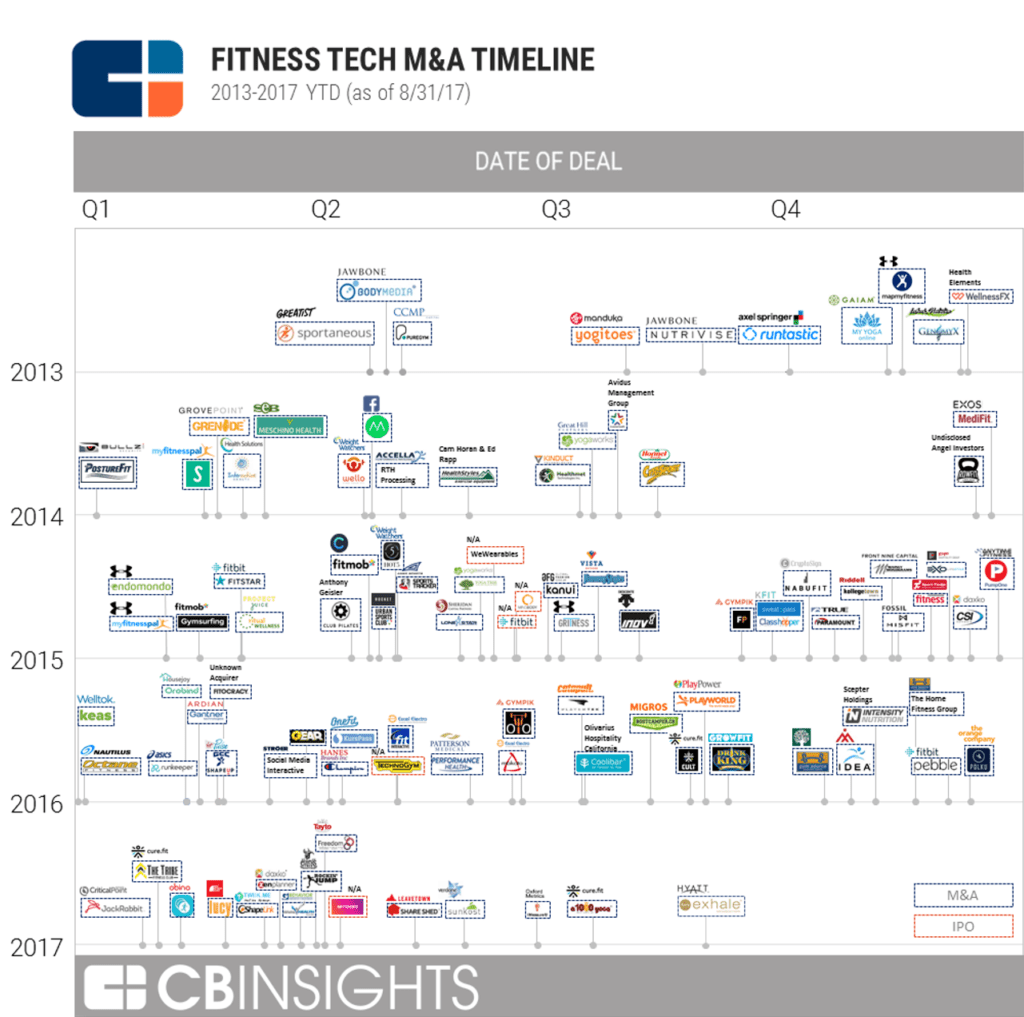 Key takeaways:
If you aren't already a client, sign up for a free trial to learn more about our platform.