Fintech is going global. We answer some of our readers' most pressing questions on the state of the industry, and what to expect in the future.
Last year was a banner year for fintech, with over 1,700 deals worth nearly $40B. From record levels of funding to increasing consumer tech adoption, fintech is seeing dramatic growth across the globe.
Below, we answer some of our readers' most pressing questions on the state of fintech, coming straight from our 2019 Fintech Trends To Watch briefing.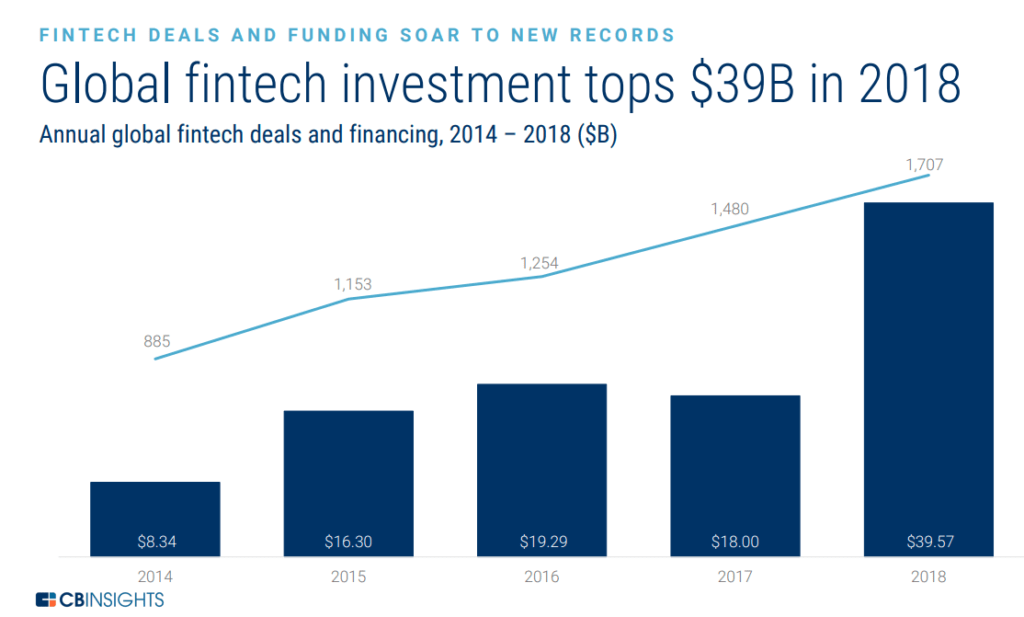 1. When talking about VC fintech funding in South America, where is the biggest growth coming from?
VC-backed fintech investing in South America hit a record 55 deals last year. Funding also hit a new high of $540.2M, up 167% year-over-year.
Brazil has been the biggest market for fintech over the past 5 years. In 2018, Brazil saw a new annual high for deals and funding, hitting 38 deals worth $480.8M. The top 2 rounds went to Brazil-based unicorn NuBank, which raised a $150M Series E round in Q1'18, and a $90M corporate minority round in Q4'18.
In second for deals was Colombia (with 6 deals), followed by Argentina (5 deals). In terms of funding, however, Argentina took second place (raising $47.9M), followed by Colombia ($8.9M).
Related research: Zooming out of fintech, Brazil is also the top deal hub for Latin American tech followed by Mexico. Read more here.
Track the LatAm fintech space
Latin American fintech companies are creating products aimed at rethinking banking, lending, and payments in the region.
Track LatAm Fintech Companies
2. What markets outside of Europe are ripe for fintech in 2019?
The next generation of digital payments will be driven by the rise of mobility and micro-mobility companies in high-growth markets like Southeast Asia and Latin America. High-utilization is key to building a mobile wallet and mobility companies have an inherently high number of daily active users (DAUs) and repeat rate.
As our fintech analysis highlights, we see early-indicators of this trend taking off in South East Asia, where companies like Go-Jek have successfully launched digital wallets to enable more frictionless payments within its ecosystem.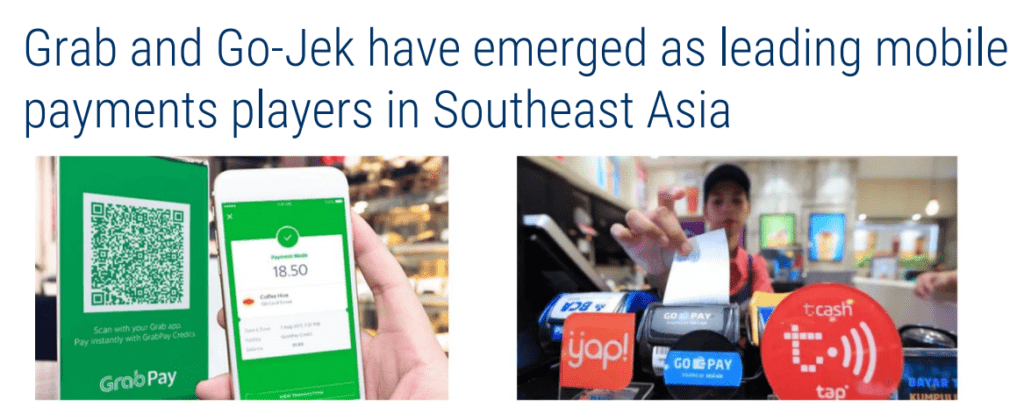 In 2019, we could see this spreading to regions like Latin America, where there is a large digitally native population and where micro-mobility is growing quickly.
3. Why won't fintech startups pursue an IPO in 2019?
Fintech startups have been laser-focused on scaling up and building customer-centric products over profits. As a result, many have taken the slow approach to an IPO, and that trend is likely to continue since many of the rumored candidates have enough runway to stay private after record financing rounds in 2018.
In addition, 2018 was a lackluster year for IPOs, further disincentivizing companies from going public. Funding Circle and Greensky, for example, have been struggling in the public markets relative to their pre-IPO valuations and recent market volatility.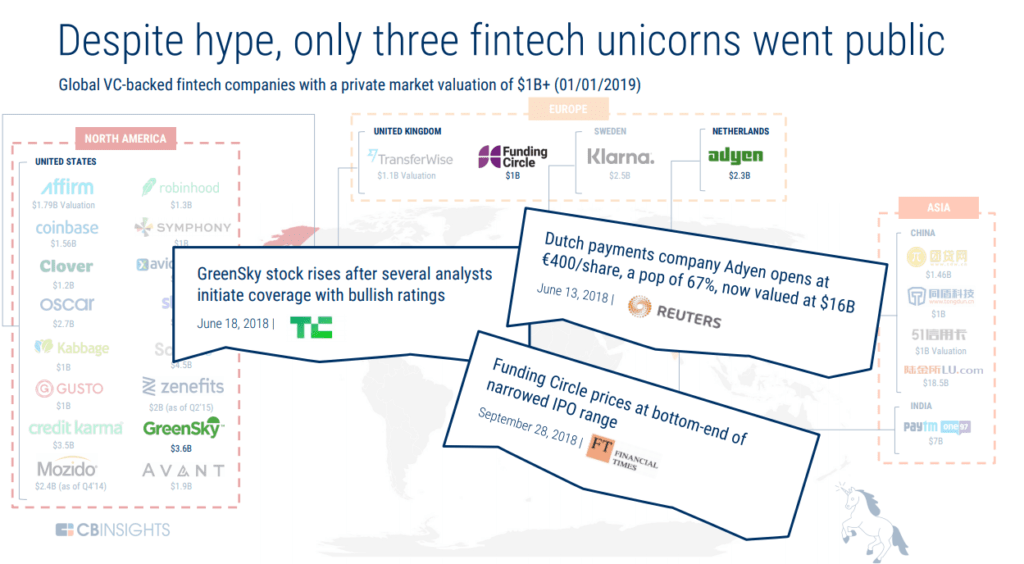 4. Last year you predicted Amazon would go deeper into financial services. Can we expect more in the future?
Amazon is laser-focused on building financial services products that support its core strategic goal of increasing participation in the Amazon ecosystem — and this will remain a consistent focus in the future.
Payments is a space to watch. As a recent patent suggests, the company is redrawing the boundaries between online and off-line commerce, which will reduce friction between consumers and merchants, and again drive traffic through Amazon's platform.
Related research: We dig into Amazon's moves across financial services here.
---
If you'd like to participate in upcoming CB Insights briefings, check them out here.
If you aren't already a client, sign up for a free trial to learn more about our platform.