Only 3 fintech unicorns went public in 2018 — a year that also saw fintech startups raise a record number of $100M+ mega-rounds.
At the beginning of 2018, there were 25 VC-backed fintech unicorns around the world, worth a cumulative total of almost $76B.
With all of that hype, many speculated that these highly-valued startups might take advantage of their momentum and go public.
And when Dutch payments startup Adyen went public in June 2018, its IPO was a huge success: its stock surged 90% in its first day of trading, ending the day with a $15.8B valuation.
But in the end, the Adyen IPO was one of just three fintech unicorns to go public in 2018. (The other two were UK peer-to-peer (P2P) lender Funding Circle and US home improvement financing startup GreenSky).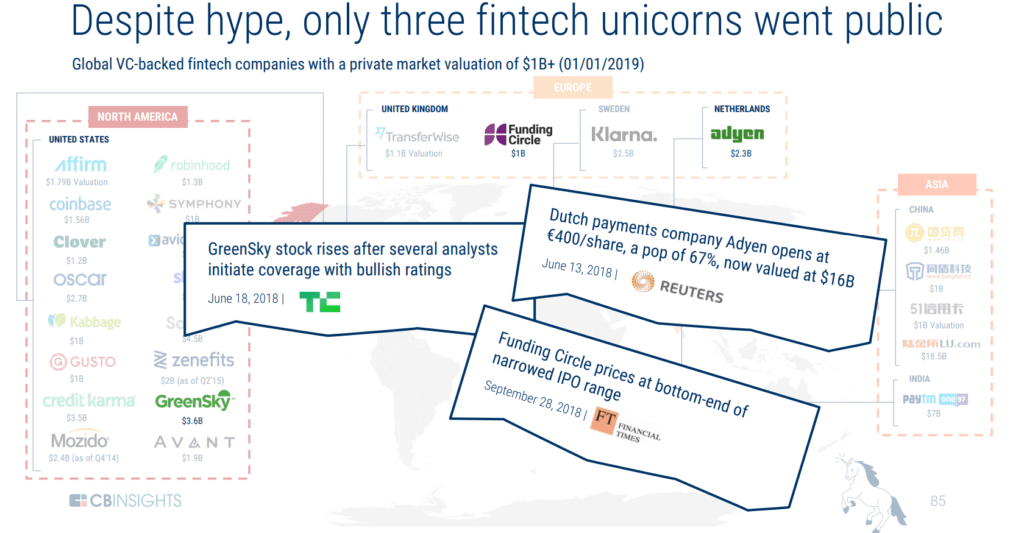 This suggests that for many fintech unicorns, going public hasn't been the top priority.
One reason highly-valued fintech startups — such as Affirm, Oscar, and Gusto — are able to avoid going public despite significant operating costs could be the increase in mega-rounds of $100M or more.
Across industries, mega-rounds have emerged as a legitimate alternative to going public to raise money. With more and more late-stage capital coming into startups, companies don't need to submit themselves to public scrutiny and markets in order to fund their operations.
In 2018, mega-rounds to fintech startups hit a record high, with nearly $25B raised across 52 deals.
Looking at total deals, VC-backed fintechs raised almost $40B over 1,707 deals — a significant leap in both volume and deal size from 2017 figures ($18B over 1,480 deals).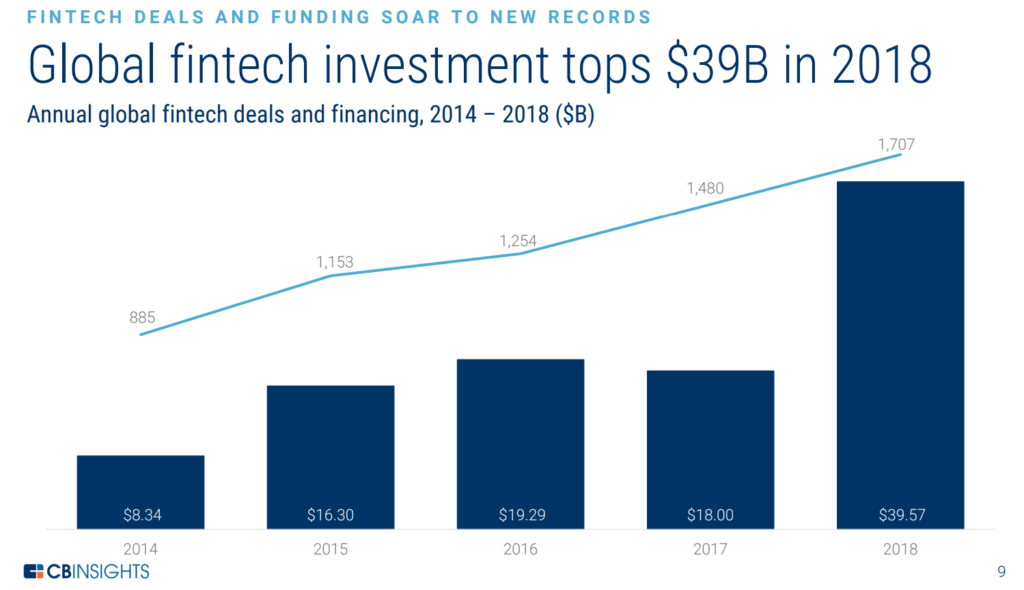 Given the growing number of mega-rounds, the drag on fintech IPOs is not expected to abate in the coming years.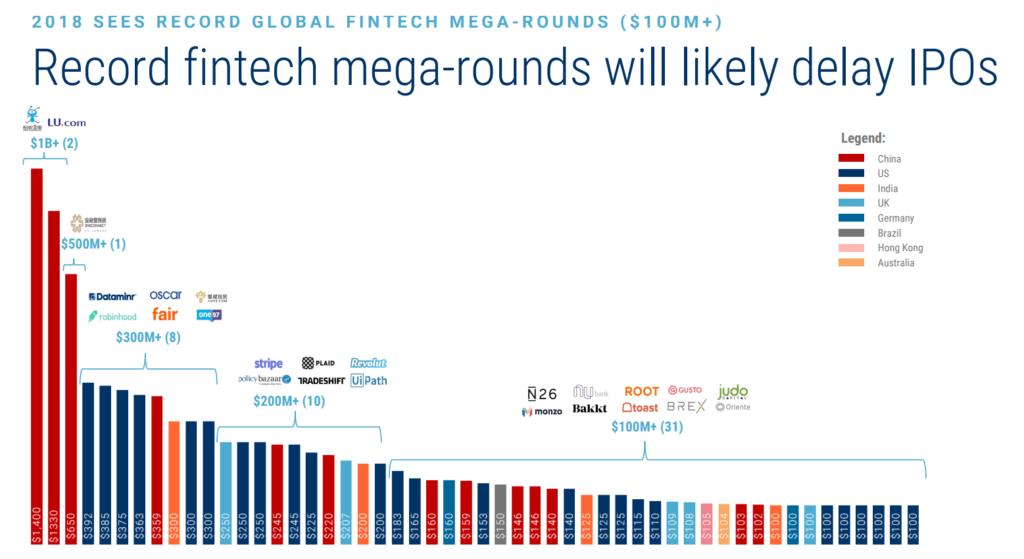 Fintechs like Lu.com, Oscar, Robinhood, and Dataminr all raised $300M+ rounds in 2018 — likely ensuring they can operate for years without needing to go public to raise funds.
If you aren't already a client, sign up for a free trial to learn more about our platform.