Fintech is on the rise in Southeast Asia, reaching new records for deals and funding.
Southeast Asia is a historically underbanked region. As of 2018, only 47% of adults in the region had a bank account, while only a third of Southeast Asian SMEs had access to loans or lines of credit.
But recently, companies across Southeast Asia have seized upon the nascent financial ecosystems in the region, building out the ability to offer loans, payments platforms, and other services to largely underbanked populations.
In 2018, funding to fintech startups across Southeast Asia grew 143% year over year, hitting a record of $485M invested across 68 deals.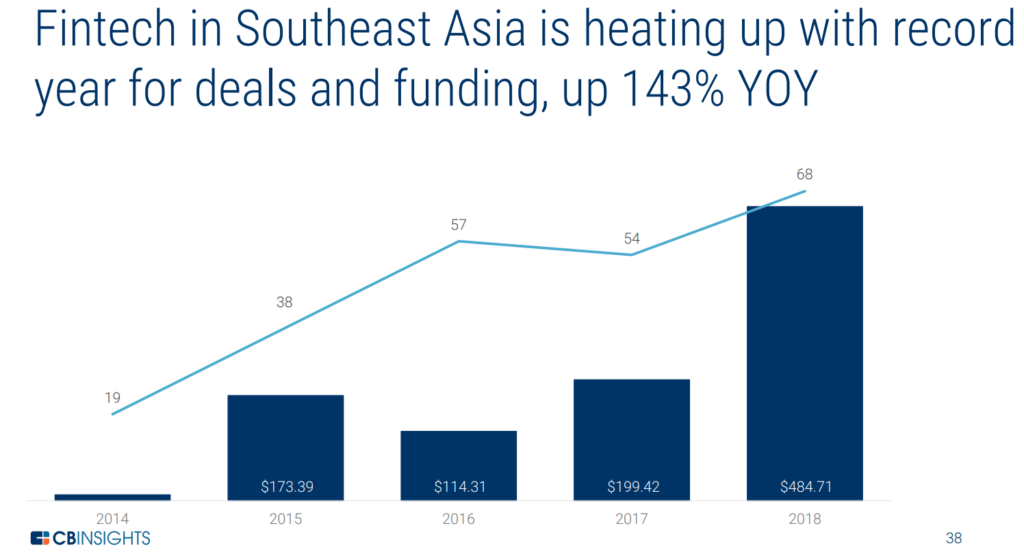 This dual growth in deal count and funding comes as major investors — such as China's Ant Financial and Japan's SoftBank — have been making bigger deals in the area.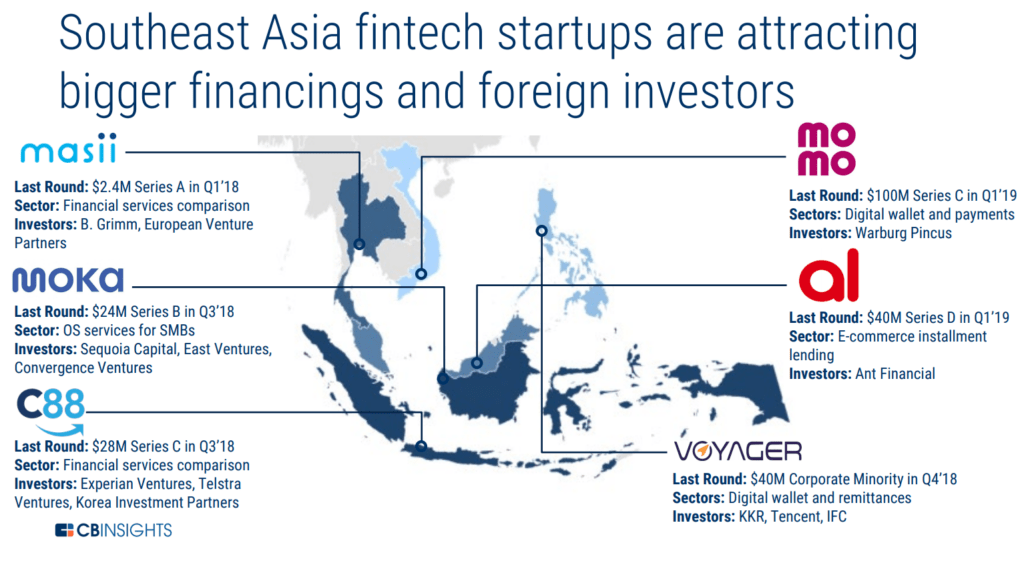 In May 2018, Indonesian lending platform Modalku (aka Funding Societies) garnered the largest ever funding round for a P2P platform in Southeast Asia, raising a $25M Series B led by SoftBank Ventures Korea.
In early 2019, Ant Financial invested $40M in Indonesian e-commerce payment and lending platform Akulaku, which serves customers in Indonesia, the Philippines, Vietnam, and Malaysia. The round brought the company's valuation to $450M.
Well-capitalized ride-hailing platforms are also helping drive fintech growth in Southeast Asia. Companies such as Grab and Go-Jek are expanding beyond ride-sharing to offer financial services to their customers — by building new products, acquiring existing fintechs, and forging relationships with new fintech partners.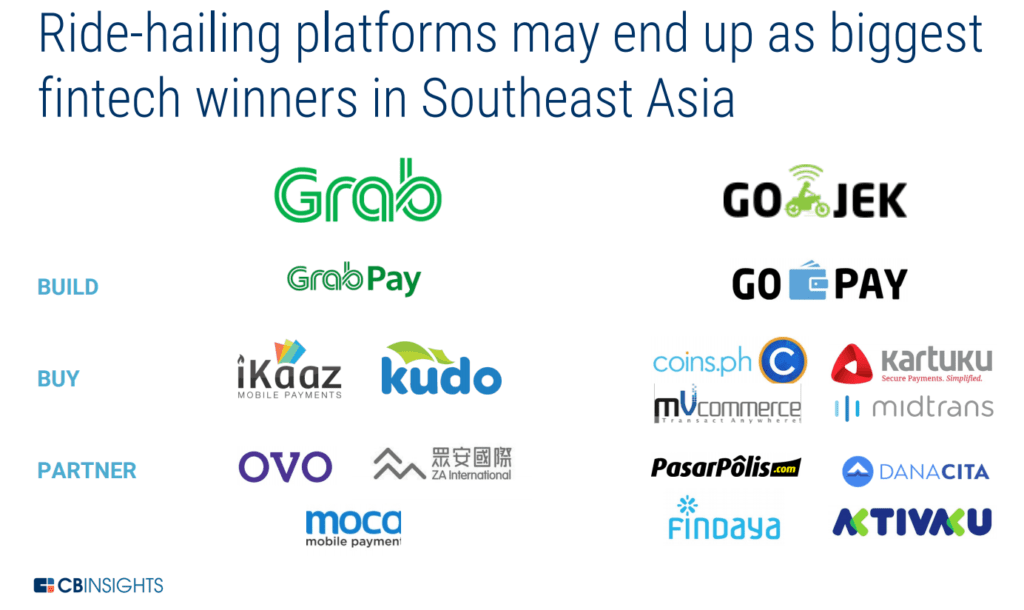 For example, in 2018, Go-Jek spun off e-wallet service Go-Pay as an independent app, partnering with almost 400,000 merchants. By the end of the year, the tool's transaction volume exceeded $6B.
As the burgeoning SEA fintech sector continues to grow — bolstered by increased funding, large foreign investors, and strategic partnerships — there's big opportunity for companies to tap into underbanked populations and bring more extensive financial services to the region.
If you aren't already a client, sign up for a free trial to learn more about our platform.