A snapshot from our upcoming Q3'17 Fintech Report covering VC-backed fintech funding trends globally, in the US, Europe, and Asia.
The past quarter saw deals to VC-backed fintech companies hold flat at 278 worth $4B in funding. Despite the dip in funding, if the current run rate holds steady in Q4'17, global fintech investment dollars and deal activity could top new highs in 2017.
In 2017 year-to-date, deals stand at 818 worth $12.2B in funding.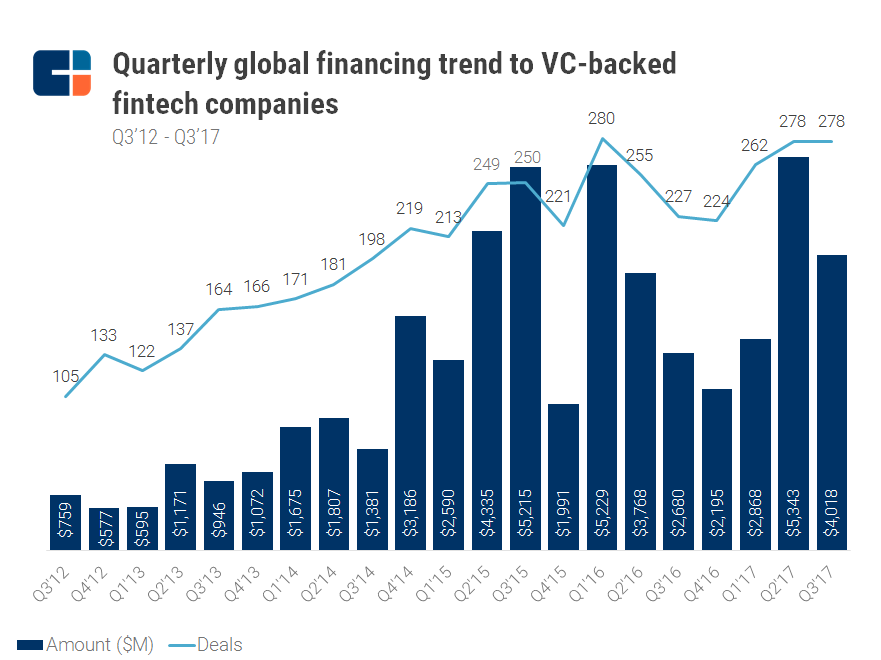 This past quarter saw deals were flat from Q2'17, but funding dropped 25% from Q2'17's record round. $50M financings tied Q2'17's previous record of 18 rounds.
download the STATE OF FINTECH Q2 2022 report
North America saw 10 $50M+ financings, down from 12 in Q2, while Asia saw 6 $50M+ financings, up from 5 last quarter.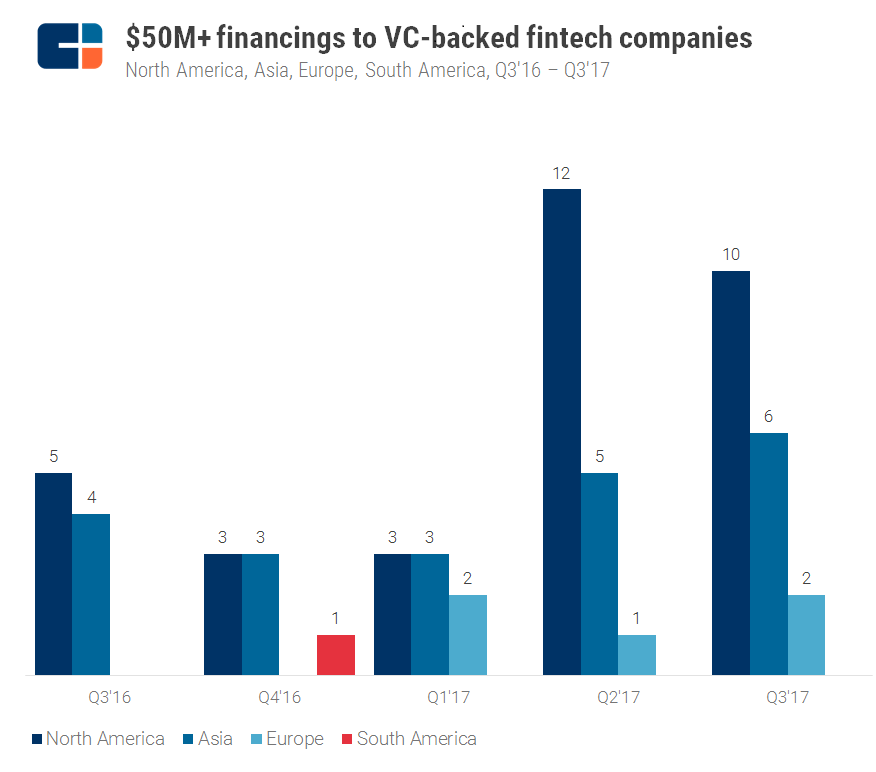 Our upcoming fintech report will dig into the most important funding trends among VC-backed fintech companies, including deal and dollar totals globally, and in the US, Europe, and Asia.
In addition, we'll look at notable fintech unicorn trends and break down activity by sector.
If you aren't already a client, sign up for a free trial to learn more about our platform.