Funding to China-based fintech startups fell 41% from Q4'19 into the first quarter of the year as Covid-19 impacted investor appetite.
As Asian hubs battled the coronavirus outbreak in early 2020, funding to fintech startups took a dramatic hit across the continent.
Funding to Asia-based fintech startups dropped nearly 70% in Q1'20 from the prior quarter, while deals fell 23%.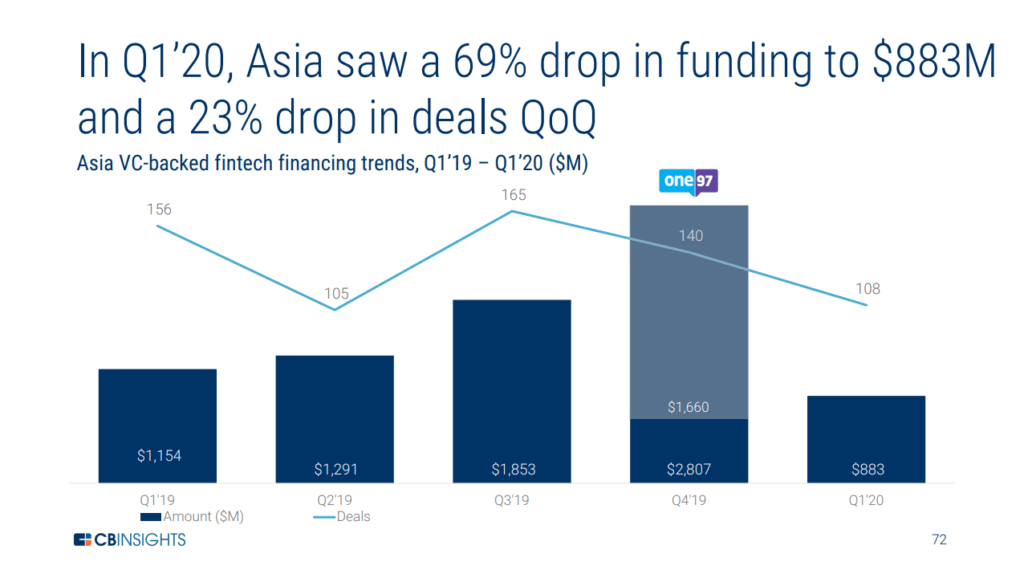 For the first time in 5 quarters, funding to India-based fintech startups exceeded that of China-based fintech startups. This was in part due to Covid-19, as China shut down first to fight its spread.
As such, the country saw its worst quarter for fintech funding since 2015, with 29 deals totaling $175M in Q1'20, down 41% in funding quarter-over-quarter.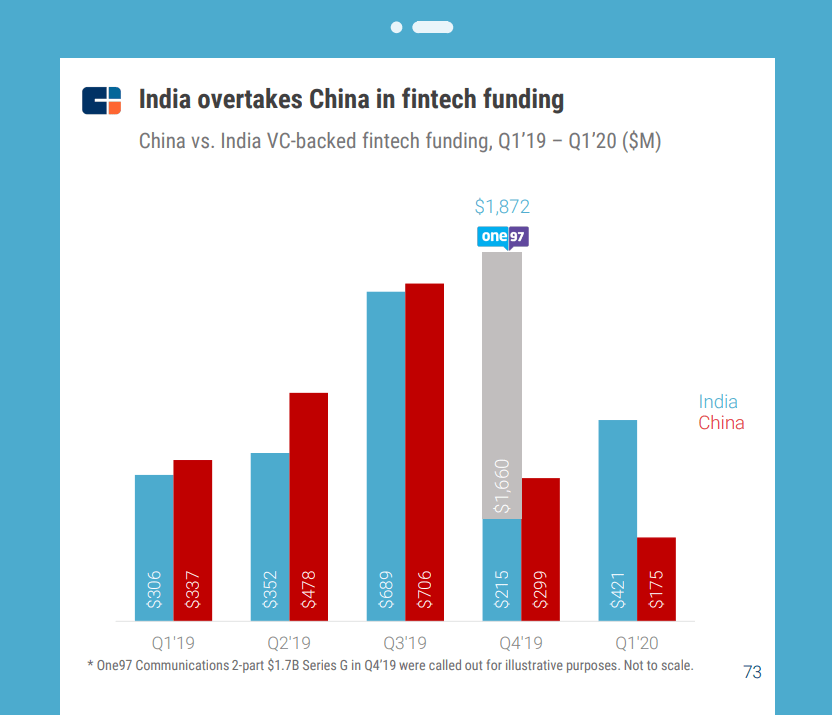 Both China and India saw 29 deals to fintech-based startups, down 12% from 33 each in Q4'19. Singapore, Japan, and Indonesia also saw deals to fintech startups dip in Q1'20.
As the first country to fight and start to recover from the coronavirus, what happens next in China could be a gauge of what's ahead for fintech as the virus takes its toll across other regions.
For more information and more insights on fintech funding trends in Q1'20, take a look at CB Insights' State Of Fintech Q1'20 Report: Investment & Sector Trends To Watch.
If you aren't already a client, sign up for a free trial to learn more about our platform.