Ram Subramaniam says technology is key to offering more personalized products. 
According to Ram Subramaniam, President of Brokerage Service at Fidelity, "Customers want total value —and value comes in many different forms."
To provide these many forms, the firm employs over 12,000 technologists — from everyday retail investors to institutional asset managers — to improve the financial service experience for its customer base.
Speaking to Beverly Goodman of Barron's during CB Insights' annual Future of Fintech conference, Subramaniam explained, "[Technology] helps us run our business well … so we can serve our customer cheaper, better, faster."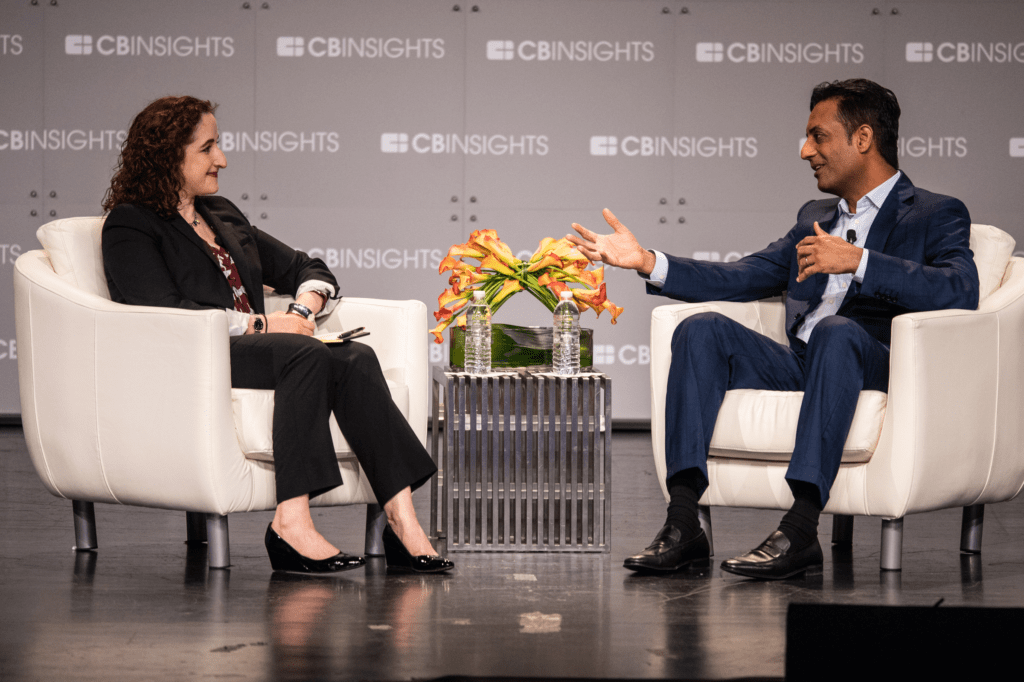 When asked for specific examples of what this technology looks like for individual investors, he discussed the firm's voice authentication system, used to more efficiently verify personal identity.
Subramaniam also highlighted Fidelity's mobile app, which has become more personalized to the individual customer. "We're able to see what you want, what you have done … so we start personalizing based on your interests."
He went on to say that artificial intelligence and big data are enabling this engagement and personalization at scale.
"We are now personalizing [the robo advisory experience] based on individual customers … [and] how they answer questions," he said. "You can see that being fined tuned and getting to the point of deep personalization. That is the holy grail."
Aside from engagement and personalization, Subramaniam highlighted the importance of providing value to Fidelity's 20M retail accounts. "Value is very important. We're all in the game to make sure that we bring more value to customers."
If you aren't already a client, sign up for a free trial to learn more about our platform.