From hormone tracking to employer benefits, new tech-enabled products and services are making fertility care more accessible, transparent, and holistic.
The fertility sector has seen a boom of new products and services entering the market in recent years. 
From at-home fertility tracking devices to IVF prediction tools, innovative tech-enabled platforms are tackling traditional gaps and making fertility care more accessible, transparent, and holistic.
This has become ever more pressing amid the pandemic, as clinics have shuttered. Approximately one-third of respondents to a Modern Fertility survey have changed their fertility or family planning decisions due to Covid-19, with concerns ranging from access to prenatal care to interruptions in fertility treatments. News coverage on fertility in the context of the pandemic has also been rising since January.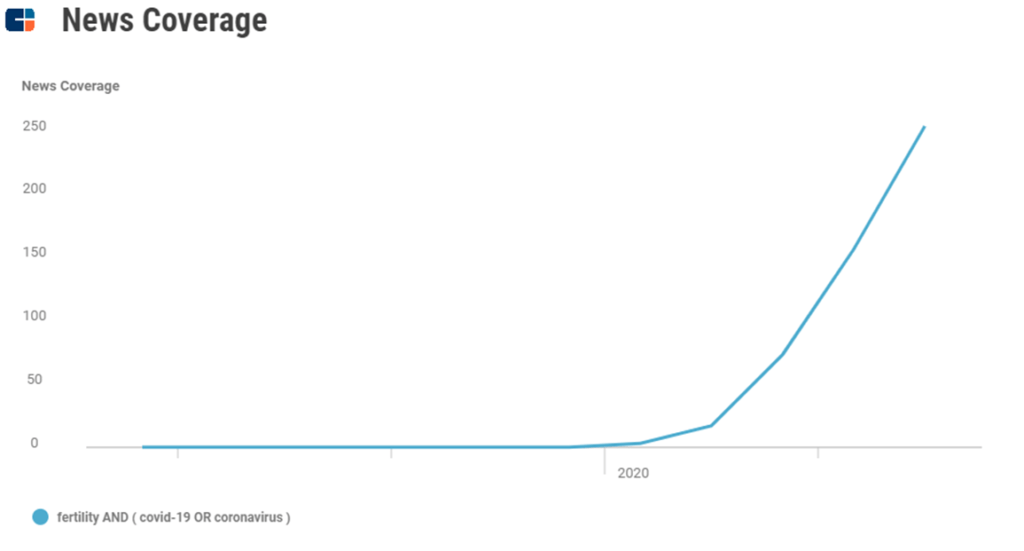 These changes could impact the $30B+ global fertility services market as women delay or alter their family planning.
Platforms that help women navigate their fertility journey remotely offer a potential solution, and have seen increased attention over the past year, including:
Germany-based Inne develops a mini lab device that tests saliva samples to monitor daily hormone levels. It raised a $8.8M Series A financing in October 2019.
Kindbody operates boutique clinics that provide reproductive health services with an emphasis on wellness. It offers virtual consultations, counseling, and coaching and raised $10M in financing led by Google Ventures in December 2019.
Carrot Fertility works with employers to design custom financial plans for fertility benefits. In April, it announced Carrot Rx, which aims to deliver fertility medications to patient homes at reduced prices. It last raised a $11.5M Series A financing from CRV in April 2019.
These platforms highlight the importance of creating accessible, transparent, and holistic solutions in family planning.
For more insights and data, check out CB Insights' Women's Health Trends To Watch in 2020.
If you aren't already a client, sign up for a free trial to learn more about our platform.