High-momentum startups like Bowery and Bright Farms are shortening supply chains with modular, tech-enabled indoor farms.
The SoftBank Group's much-hyped Vision Fund recently announced it would lead a $200M investment into Plenty, a startup focused on indoor vertical farming. The deal highlights growth in startups aiming to optimize indoor farming, promising lower water usage, higher crop yields, improved crop flavor and nutrition, and shorter supply chains when compared to traditional farming.
Beyond Plenty, we highlighted startups working on indoor farming technologies in our recent Feeding the Future report. These startups are using AI, IoT, and other new tools along with hydroponic and aeroponic growing methods. Check out a preview below, and download the full report here.
BrightFarms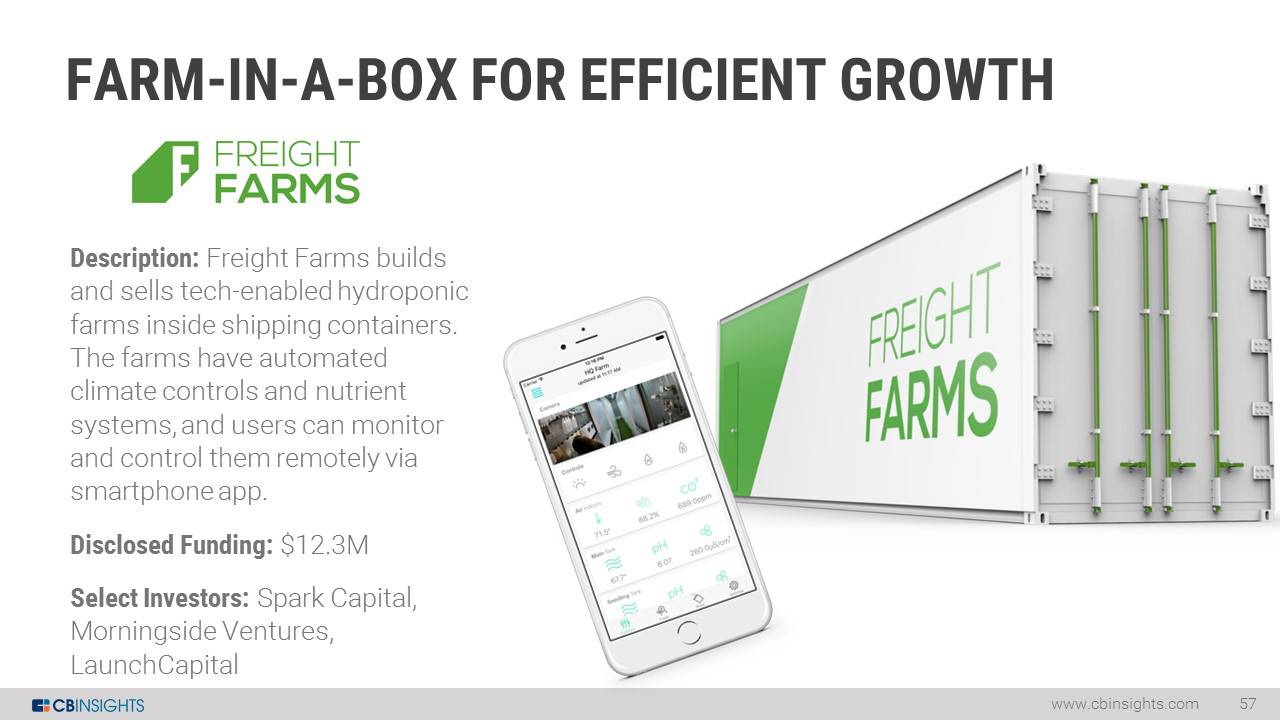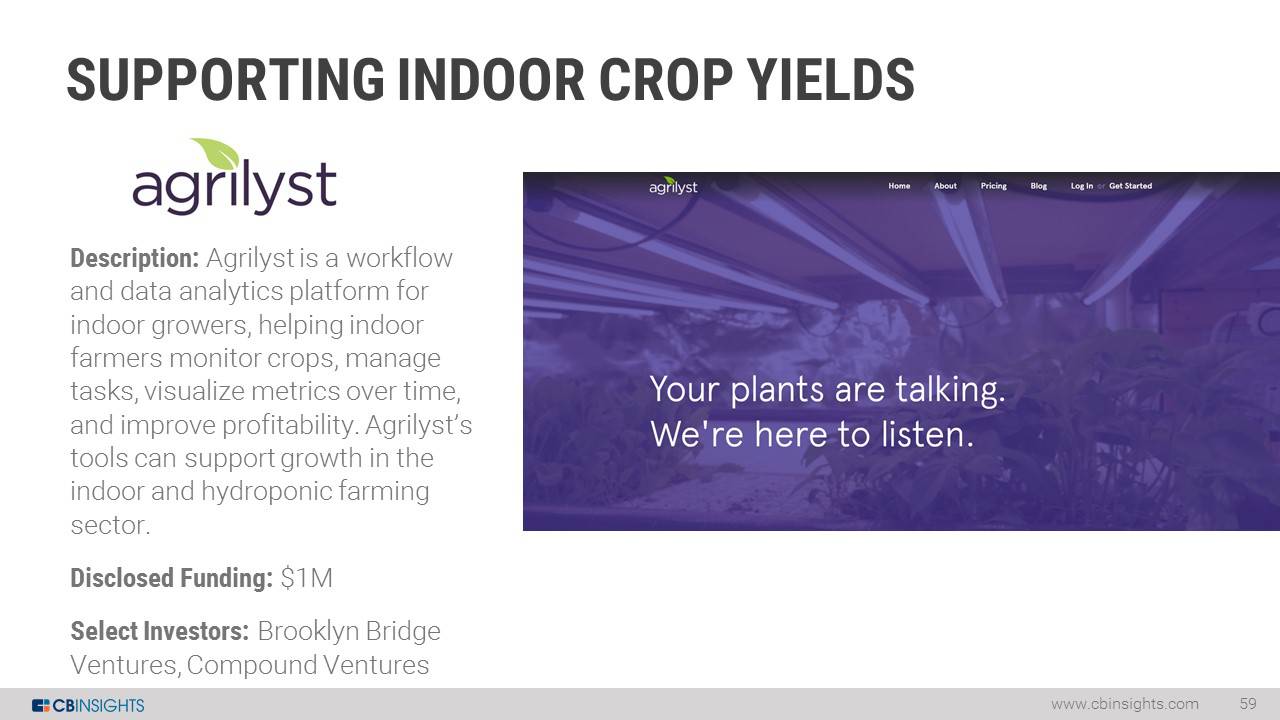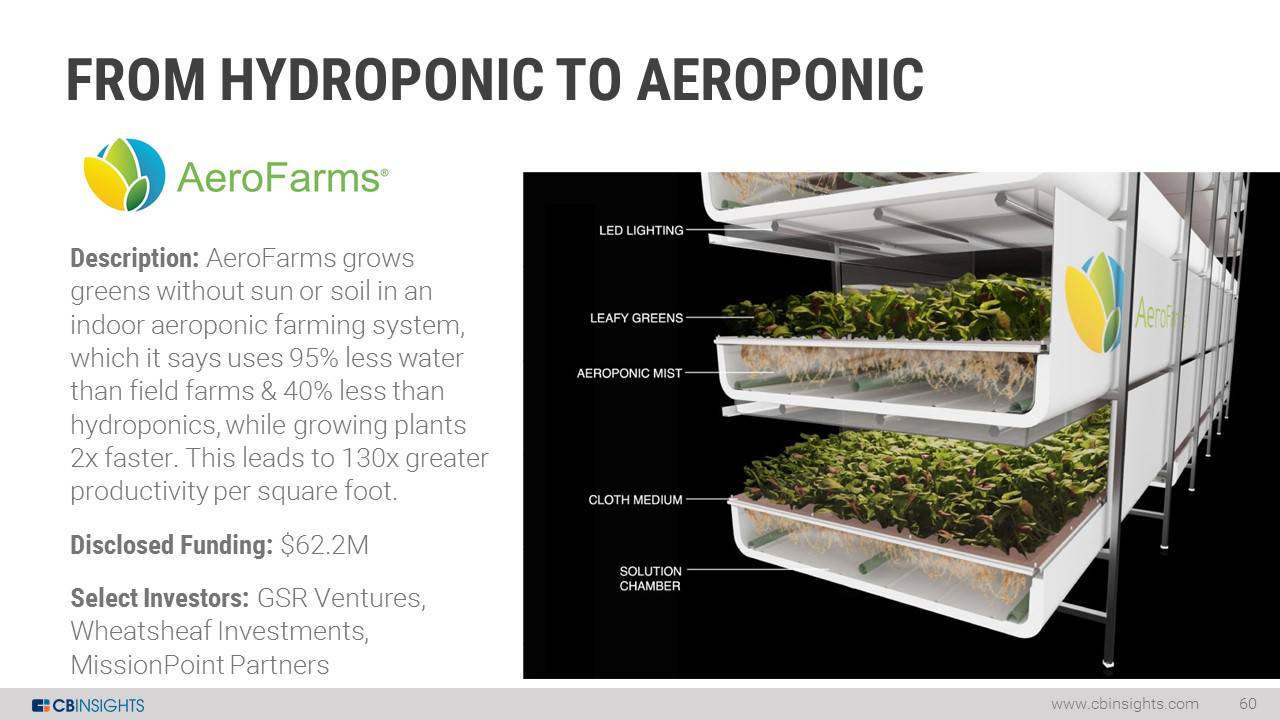 TRACK ALL THE FEEDING THE FUTURE STARTUPS IN THIS BRIEF AND MORE ON OUR PLATFORM
Startups and new technologies are transforming the ways our food gets grown, stored, shipped, and sold. Look for Feeding The Future in the Collections tab.
Track Feeding the Future startups
---
This report was created with data from CB Insights' emerging technology insights platform, which offers clarity into emerging tech and new business strategies through tools like:
If you aren't already a client, sign up for a free trial to learn more about our platform.