We used the CB Insights platform to analyze where Facebook, Apple, Microsoft, Google, and Amazon (FAMGA) are making investments, partnering, and pursuing R&D in energy.
The world's biggest tech companies are making hardware for smartphones, building data centers to support large-scale networks, and working with telecommunications companies to provide internet.
All of these endeavors require lots of energy — and extracting that energy from renewable sources is top-of-mind for Facebook, Apple, Microsoft, Google, and Amazon (FAMGA).
All five companies have pledged to be part of RE100, a renewable energy campaign started by the CDC and the Climate Group that pushes all involved companies to use 100% renewable power. Google and Apple have both reached this goal, with the two making the announcement within weeks of each other in April 2018.
According to Bloomberg New Energy Finance, these initiatives have helped move the five into the US' top corporate clean-power buyers.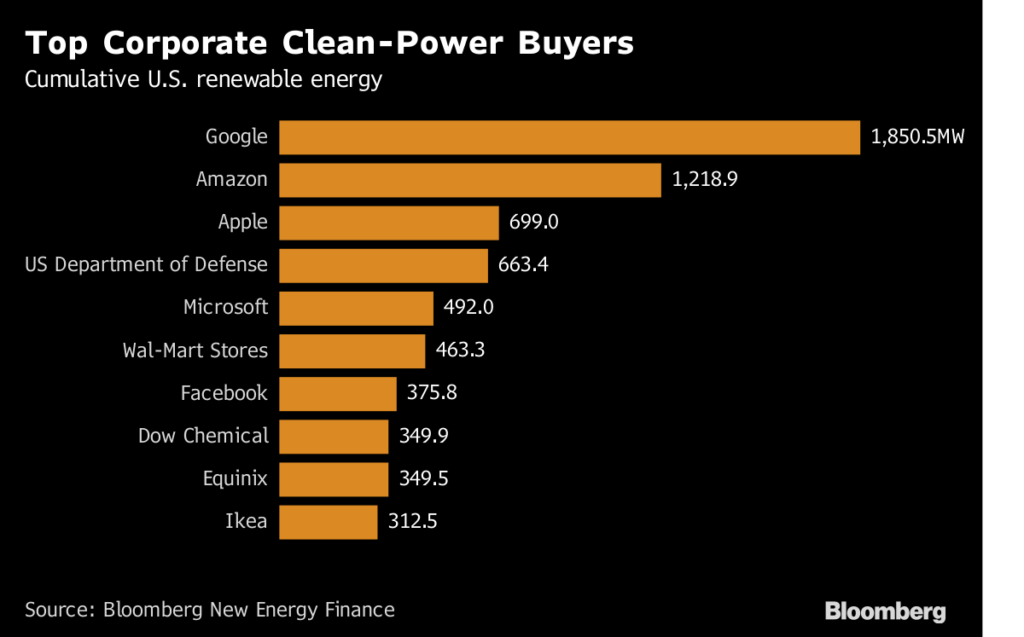 Whether it's powering data centers with sustainable energy or investing in companies that operate in the sector, the five tech giants are active in the energy industry.
We used CB Insights data to outline how they're approaching the industry.