Facebook's patent shows how it aims to use a variety of user data and interactions to personalize news feeds.
Facebook wants to become your primary news source, and its latest patent shows how it aims to use interactions and behavioral data to curate the feed.
Facebook was granted a patent in July 2018 titled "Selection and Presentation of News Stories Identifying External Content to Social Networking System Users."
The patent aims to make news feeds more relevant and personalized to users, as well as give users some control over what they can expect to see.
Ranking and filtering content
Earlier this year, Mark Zuckerberg expressed his dedication to "helping [users] find relevant content to … have more meaningful social interactions."
His ambitions are evident in the company's latest patent grant, which was originally filed in 2012, and aims to filter and rank stories for individuals based on their interests.
According to the patent, "users prefer to view news stories relevant to their personal interests or to view news stories interesting to social networking system users connected to them or having relevant interests."
In a nutshell, Facebook uses data gathered on the viewing user's interests as well as actions associated with news stories (ie. clicks, shares, likes, etc.), among other information, to help determine what the user might like to see. Then, Facebook automatically pulls and analyzes the user's profile for the purpose of optimizing her news feed.
Facebook can then cross-reference that information with stories already being ranked and analyzed from third-party news sources, after which a newly customized news feed will be generated and presented to the user.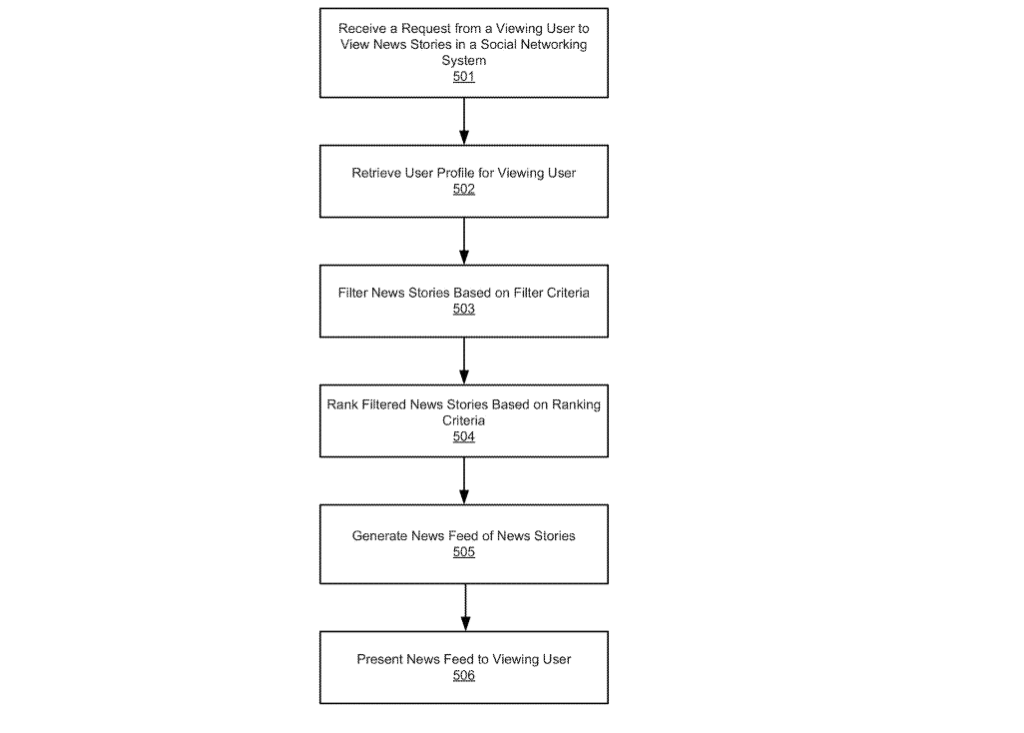 The patent also notes that users can select "viewing filters" for these generated news stories.
This ranges from "viewing all news stories shared in the social networking system, viewing news stories associated with a particular news source, or viewing news stories associated with users connected to the viewing user."
In addition, stories can be further filtered based on "popularity of the news story, chronological data, the viewing user's interests, and/or the viewing user's actions associated with the news story or news source."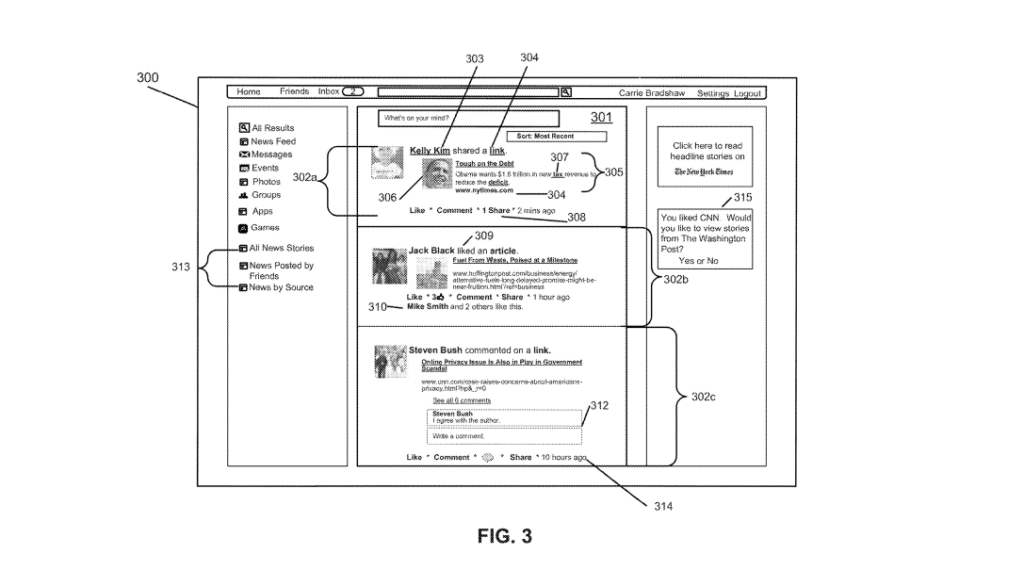 Each of these conditions would allow for users to see more relevant and streamlined content, which could increase chances of interaction.
But in both scenarios, Facebook ultimately generates what is surfaced, even if based on some inputted user preferences.
This may allow the user to see fewer instances of "fake news," since a person can choose her filters based on more trusted resources. But it could also lead to more news showing up based on engagement. Engagement does not necessarily correlate with trustworthiness.
In addition, the company will be able to recommend fresh news sources, accounts, and pages to a user based on data analyzed.
Presumably, these settings are intended to increase engagement with the platform and between users. However, given Facebook's recent challenges, it's likely that Facebook will need to focus not only what will increase engagement, but also what will make the platform a trustworthy news distributor.
If you aren't already a client, sign up for a free trial to learn more about our platform.