Facebook, Apple, Microsoft, Google and Amazon have made 124 equity investments into AI startups and over 50 acquisitions.
Facebook, Apple, Microsoft, Google, and Amazon (FAMGA) have emerged as powerful global corporations with a competitive advantage in artificial intelligence. Startups have played a pivotal role in helping these companies scale their AI initiatives.
In fact, the five big tech companies are the most active acquirers of AI startups.

GET the enterprise AI TRENDS report
Download the free report to learn about the biggest emerging trends in AI and strategies to watch for 2021.
Many of these companies' prominent products and services over the last five years (e.g. Amazon's Alexa, Apple's Siri, or Google's contributions to healthcare through DeepMind) came out of acquisitions of AI companies.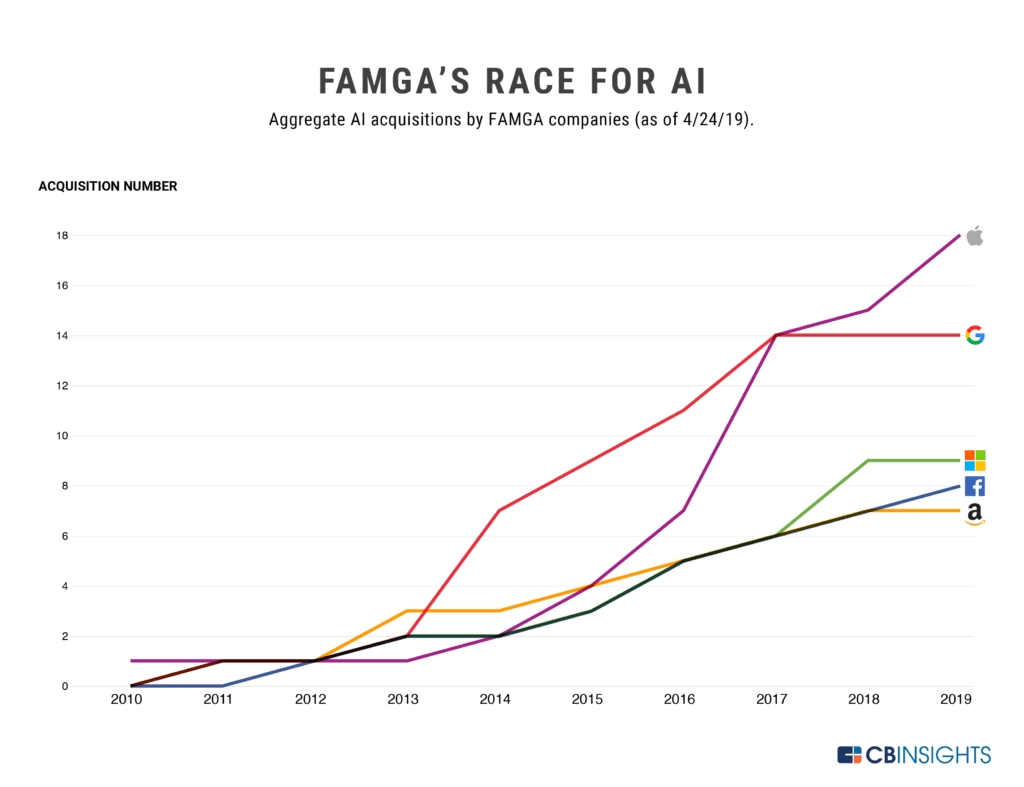 As well as the acquisitions shown above, FAMGA companies and their investment arms have participated in 124 equity investments to AI startups since 2012.