Exo plans to use the funds to bring its device to market. Here are the top-line bullets you need to know.
Exo, which develops an ultrasound device, has raised $220M in a Series C. The round drew participation from investors likeRA Capital Management, BlackRock, and Sands Capital, among others.
How's the company performing?
California-based Exo develops a handheld ultrasound device. Clinicians will be able to scan and diagnose images in real-time, rather than having to wait for the image to be processed and delivered.
Exo's workflow solution, Exo Works, is capable of streamlining exam review, billing, and documentation to integrate a medical imaging ecosystem for real-world application.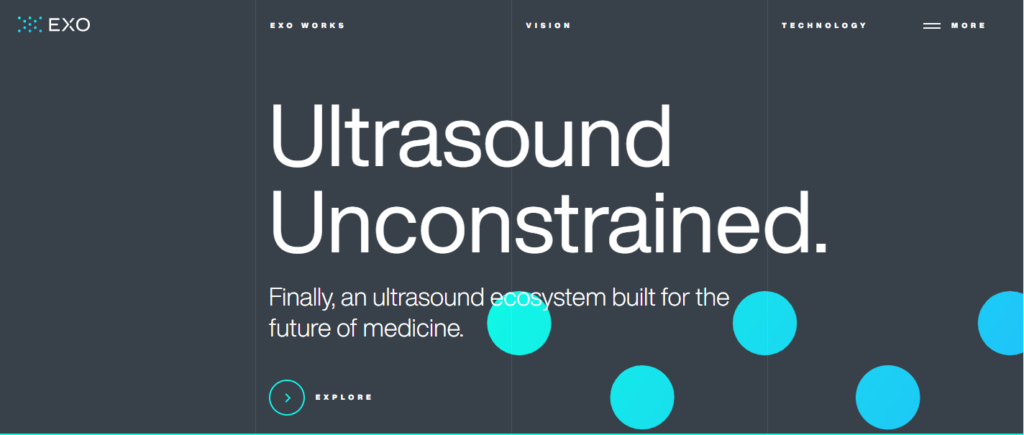 Source: Exo
Why does the market matter?
Artificial intelligence in the diagnostics market is projected to grow at a CAGR of 32.3% to reach a value of $3B by 2027, according to Grand View Research.
After drug R&D, precision medicine and AI-powered diagnostics are the most popular categories for big pharma investment in healthcare AI. Pharma incumbents' bets on AI-powered pathology startups suggest an interest in use cases like companion diagnostics. This branch of precision medicine analyzes a patient's characteristics — such as genetics or medical history — to determine how they will respond to specific types of treatment.