We mapped Europe-based insurance tech startups across auto, home, health, life, and more.
European countries are at varying stages of digital insurance transformation. For example, the share of online auto insurance sales varies widely by country. 
As of 2014, online sales made up over 35% of premiums in the UK auto insurance market, according to Swiss Re. That's compared to less than 10% of premiums in Italy's auto insurance market and less than 5% in Spain.
To help the European insurance industry transition to digital, a number of insurance tech startups have emerged to enable customers to buy insurance digitally or to help (re)insurers enhance their processes across the insurance value chain (underwriting, sales, claims, etc.).
According to CB Insights data, investment to European insurance tech startups grew to over $500M in 2017 from $147M in 2016.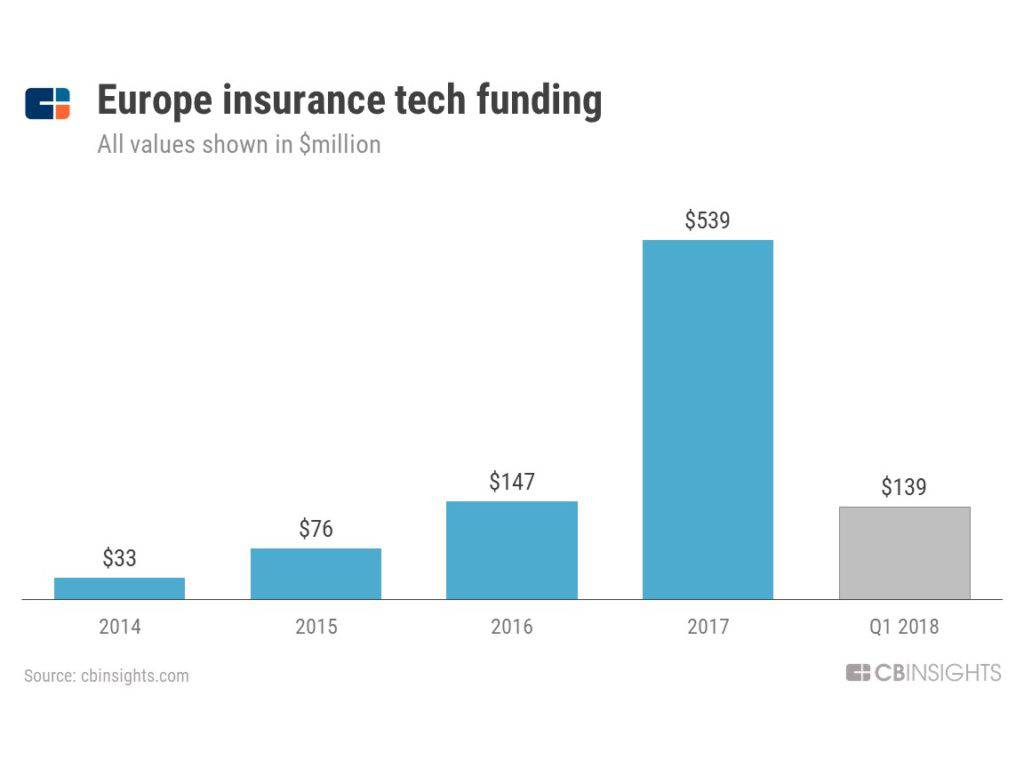 We rounded up 65+ Europe-based startups leveraging technology to sell insurance or provide enterprise technology offerings to the (re)insurance industry.