Cybersecurity companies with a focus on securing connected devices on enterprise networks are on track to see all-time highs in deals and funding totals.
As critical infrastructure such as bridges, trains, power plants, and hospitals become more connected, the potential for these networks to be hacked or compromised rises just as fast. To keep up with this challenge, startups securing the future of the connected enterprise are gaining visibility and investor interest.
Connected enterprise security rising
Deals to startups securing the connected enterprise are on track to see 19% growth over last year, and funding is on track to hit an all-time high of $2.6B. Several connected enterprise security startups have received mega-rounds of $100M+ this year, including: Illumio, CrowdStrike, Tanium, and Netskope.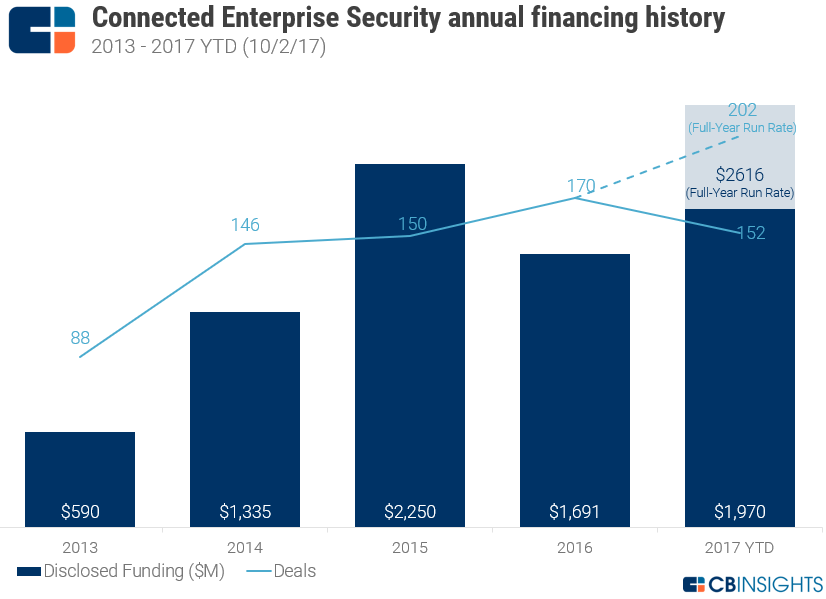 Industry leaders and startups to watch
The connected enterprise security space includes the cybersecurity industry's most well-funded private company — Tanium, with $395M raised to date. Tanium offers a product to identify and secure vast and distributed enterprise networks by focusing on the status of enterprises' endpoints. Other high-momentum startups that have raised funding this year include: Bastille Networks and Mojo Networks. Both companies are focused on securing the enterprise airspace from unauthorized IoT devices, Wi-Fi intrusions, and more.
Check out the table below for a look at some of the categories' most promising connected enterprise security startups. We selected these companies based on the recency and size of the companies' disclosed funding and their Mosaic Momentum score, CB Insights' proprietary algorithm that uses financial and non-financial signals to predict private company health. For more information on CB Insights Mosaic scoring tool read this.
Click on the image below to enlarge.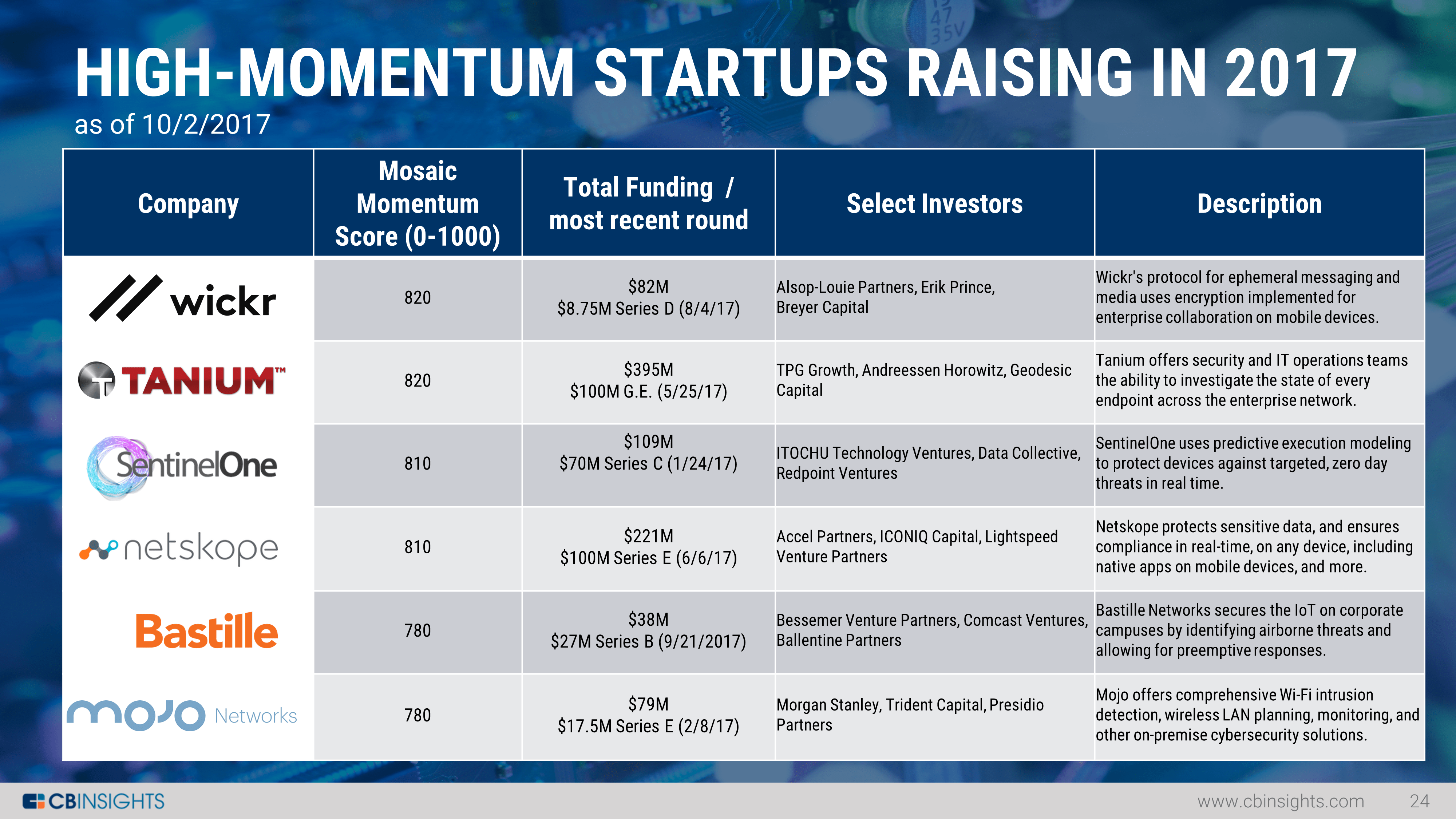 If you aren't already a client, sign up for a free trial to learn more about our platform.