The funding brings Element Finance's valuation to $320M. Here are the top-line bullets you need to know.
Element Finance, a decentralized finance (DeFi) lending protocol for cryptocurrencies, has raised $32M in Series A funding. The round drew participation from Polychain Capital, Rarestone Capital, Andreessen Horowitz, Republic, and Advanced Blockchain, among others.
HOW'S THE COMPANY PERFORMING?
San Francisco-based Element Finance offers fixed and variable yields on crypto assets like TriCrypto, Wrapped Bitcoin, and USDC, which customers can then redeem at face value on maturity.
Element Finance has reported total value locked (TVL) of over $180M and trading volume of $70M, with over 9,000 active users since the launch of its open-source protocol in June 2021.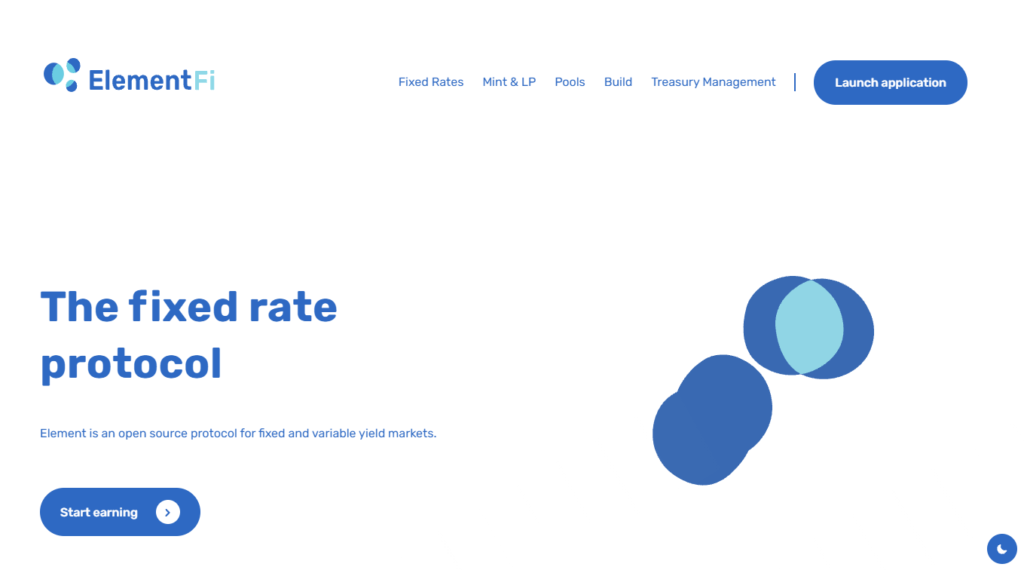 Source: Element Finance
WHY DOES THE MARKET MATTER?
The total value locked in DeFi applications has grown 5x year-over-year to surpass $100B, according to DeFi Pulse. The factors driving growth for this market are a global search for higher yields amid higher inflation and wider adoption of crypto assets.
Growth of the broader crypto market has been spurred by higher transparency in remittances, better operational efficiency, higher demand for cryptocurrencies from financial institutions, and better data protection.