From using novel compounds in batteries to creating more powerful "fuel pumps," innovators are getting closer to 5-minute EV charging times.
Now that Tesla, Volkswagen, Chevrolet, and other carmakers are selling electric vehicle (EV) models at sticker prices of $35,000 or less, electric vehicles could finally become affordable for the average car buyer. But even as costs come down, some people are still hesitant to buy EVs due to battery capacity and "range anxiety."
When considering an EV purchase, all car buyers essentially have the same questions:
How far can the battery go? 
How long does it take to charge?
Since rapid-charging stations aren't widely available, many EVs rely on at-home overnight fueling – which has its drawbacks: One common EV model (the Volkswagen eGolf) needs 26 hours of charging on residential-level electricity to last for just a 125-mile trip.
But faster-charging, longer-range battery power is finally on the way, and could help advance EV adoption in the process.
Companies like Porsche, Toshiba, and others are working on battery tech capable of charging in minutes and lasting over 200 miles.

Porsche has already announced battery tech capable of outperforming that of existing EVs.
Knowing that EV owners grapple with so-called "charging time trauma," Porsche designed its upcoming Mission E model with a more "acceptable" time in mind:
"Fifteen minutes is an acceptable amount of charging time. And with 800 volts, it's also feasible," says Dr. Stefan Weckbach, Porsche's VP for Battery Electric Vehicles.
Porsche's range and battery power claims for the Mission E (set to debut in 2019) show the automaker is serious about taking on Tesla in the high-end EV space:
Porsche says the Mission E can drive more than 300 miles on a single full charge – comparable to 335 miles at full charge for Tesla's $94K Model S P100D.
After just a 15-minute "turbo-charge" at an 800-volt circuit, Porsche says the Mission E can last another 250 miles of range.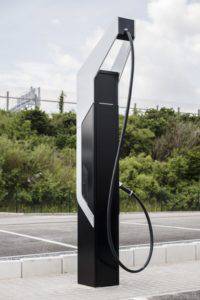 That sounds great, but Porsche's 15-minute "turbo-charge" claim comes with a pretty big caveat: Current EV chargers can't supply that kind of power.
Today, the only 800-volt (or 350-kilowatt) chargers we know of exist at Porsche's new offices in Berlin; the pumps were installed this past July.
Porsche's challenge speaks to how voltage support and charger access affect innovation in the battery space and stymie EV adoption.
In order for automakers to integrate some of the most exciting new battery tech from startups and established tech companies (which we'll discuss later in this article), they must first contend with challenges of the current EV-charging landscape.
Existing charging solutions face limitations
EV batteries can currently be refueled at three different bands or "levels" of charging:
Level 1 (L1) charging takes place at regular ~110V-120V household outlets, which offer the slowest charge times regardless of vehicle or battery type. L1 circuits are capable of supplying only around 2 kW of battery power per hour.
Level 2 (L2) charging takes place at ~220V-240V outlets (like those needed to support an industrial-strength dryer or oven). L2 circuits can be installed in the home, and are the kind commonly found at the ~16,000 or so EV charging stations in the US. These chargers typically supply around 6.6 kW per hour to an EV battery.
Level 3 (L3) "fast charging" takes place at the ~2,200 DC Fast Charging (DCFC) stations in the US, most of which are equipped with ~400V-480V circuits. Current fast-charging technologies can refuel EV batteries with 50 kW of power per hour or more. 
Given the limited availability of charging stations on US roadways, owners of battery-powered EVs have to do a lot of calculations (and careful mapping) on long car trips – factoring in not just how far they're going, but how much time they have to spend at the pump.
As an example, consider taking a Volkswagen eGolf on a trip from New York to DC:
An eGolf owner could make it a little more than half the drive (125 of 226 miles) on a 26-hour full charge from a normal outlet in his garage.
If the eGolf owner stops at an L2 charger along the way, it would take close to 5 hours of charging to fuel up for another 125 miles; at a L3 charger, it would take around half an hour.
Since experts recommend EV owners refuel to just 80% rather than 100% while on the road (to help sustain battery life), there's a chance it'd take our eGolf owner not one, but

two

time-consuming stops at the battery pump to complete the 226-mile trip.
So is the key to lowering charging times as simple as doubling the fast-charge voltage at DCFC stations, and installing more charging pumps on America's roadways?
Not exactly.
While nearly all EVs on the market can be charged at L1 and L2 circuits, not all electric vehicles can support "fast charging" at even 400V/50 kW or more.
Without proper controls, the higher levels of heat and conduction delivered by fast-charge chargers can damage a car's engine. The mechanisms to support fast-charging are expensive to manufacture, so low-cost EVs are typically built without quick-charge-compliant systems.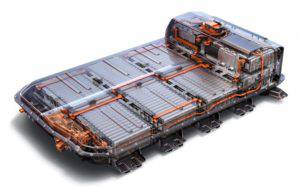 But advances are being made to bring fast-charge functionality to cost-sensitive EV buyers.
For example, the battery of the newest Chevy Bolt model can support peak charging power of 55 kW (provided ideal temperatures), according to a report by the Innovative Vehicle Institute.
On some other low-cost EVs, quick-charge functionality can now be purchased as an upgraded feature. And by 2019, the Mission E likely won't be the only high-end EV model capable of supporting 800V/350-kW charging.
Higher-voltage chargers are on the way
In preparation, more kilowatt-per-hour power is coming soon across the EV-charging landscape.
Tesla's 1,000 "Supercharger" stations in the US deliver 120-150 kW per hour, making them the most powerful chargers available today (and Elon Musk has hinted via a tweet that future Superchargers will charge at levels much higher than 150 kW). Tesla plans to have 18,000 Superchargers in its network in 2018, but they'll only benefit Tesla owners: Superchargers do not support charging of any other automaker's EVs.
In Europe, a number of auto giants (including BMW, Daimler, Volkswagen, Porsche and Ford) have teamed up to deploy 800V/350-kW per hour chargers across the continent by 2020. Porsche says about 1000 stations alongside major highways throughout Europe are planned.

An Express Plus charger from Chargepoint

Chargepoint, a startup that operates more than 33,000 of the L2 charging "pumps" in the US, recently began offering Express Plus charging stations to gas station owners. ChargePoint says Express Plus can deliver "up to 400 kW" per hour to an EV.
Time will tell how many gas station owners embrace Chargepoint's Express Plus offering. But with just 16,000 Level 2 EV charging stations in the US today, we will likely have to wait many years for broad access to 800V/350-kW fast-charge technology. (Perhaps Amazon will use fuel-delivering drones to plug the "charging gap" for consumers in the interim.)
In the meantime, many other EV-battery innovations are emerging.
Tech startups and incumbents take on battery tech
Automakers aren't the only companies working to improve battery power.
Technology firms are innovating on this front, too, with a mind for selling their systems to car companies to provide enhanced range and faster charging to consumers.
With their innovations, tech companies are tackling the weaknesses of lithium-ion batteries. (These batteries have long been the go-to option for EVs, but their charging capacity and range-supplying power leaves much to be desired.)
StoreDot, an Isreali nanotechnology startup, first demoed its "FlashBattery" technology in May 2017 – which promises to charge an electric car in just five minutes, providing up to 300 miles of range (depending on EV).
As a nanotechnology company, StoreDot focused on using novel organic compounds in place of the chemicals found in lithium-ion batteries. In addition to providing hyper-fast charging, StoreDot says its EV FlashBattery:
is environmentally safer than a standard lithium-ion battery, with a "friendlier" manufacturing process;
contains materials that are "less flammable and more stable at high temperatures"  than those found in lithium-ion technologies; and
is price-competitive with expectations for existing EV batteries.
The company expects its batteries to hit the market within the next three years. Watch an animation of its 5-minute charging system below.
Meanwhile, mature tech giants like Toshiba and Samsung are also combating the weaknesses of existing lithium-ion batteries with their respective innovations.
Toshiba first launched its rechargeable battery technology in 2008, dubbed SCiB; the original SCiB model utilized anodes made of lithium titanium oxide, which Toshiba says provides better "safety, low-temperature performance, rapid charging, high input/output power, and larger effective capacity" than traditional lithium-ion batteries.
Lithium-ion batteries utilize graphite-based "anodes" (which are a part of the battery through which electrons pass). These graphite anodes have a limited capacity for storing the lithium ions that generate power as they move through the battery.
The original SCiB has seen wide adoption in EVs, as well as in industrial and infrastructure applications for railroad cars, elevators, power plants, and so on. One of its benefits is a very low risk of combustion from internal short-circuiting, such as from overcharging.
Watch the original-model SCiB pass an overcharging test in the video below.
Now, Toshiba has announced a next-generation SCiB with anodes made from a different material: titanium niobium oxide. 
The company says utilizing the new oxide material retains the benefits of the existing SCiB model, but is "much less likely to experience lithium metal deposition during ultra-rapid recharging or recharging in cold conditions." That deposition can cause battery degradation.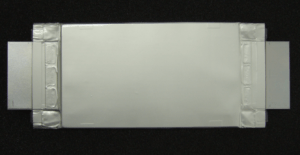 Toshiba says it has also developed a way of "storing lithium ions more efficiently" in the new SCiB batteries, enhancing both power and battery life: The new SCiB retains 90% of its battery capacity even after 5,000 charging cycles, according to the company.
Toshiba also says the new SCiBs give EVs a nearly 200-mile range after just six minutes of L3 charging. Dr. Osamu Hori, Director of Corporate Research & Development Center at Toshiba Corporation, says the company is "very excited" by the potential of the next-generation SCiB, adding:
"Rather than an incremental improvement, this is a game changing advance that will make a significant difference to the range and performance of EV. We will continue to improve the battery's performance and aim to put the next-generation SCiB into practical application in fiscal year 2019."
Samsung is going even *further* than 200 miles with the new battery innovation (pictured below) that it debuted at the Frankfurt Motor Show in September 2017: The company says its new "multifunctional battery pack" can power electric cars for up to 430 miles.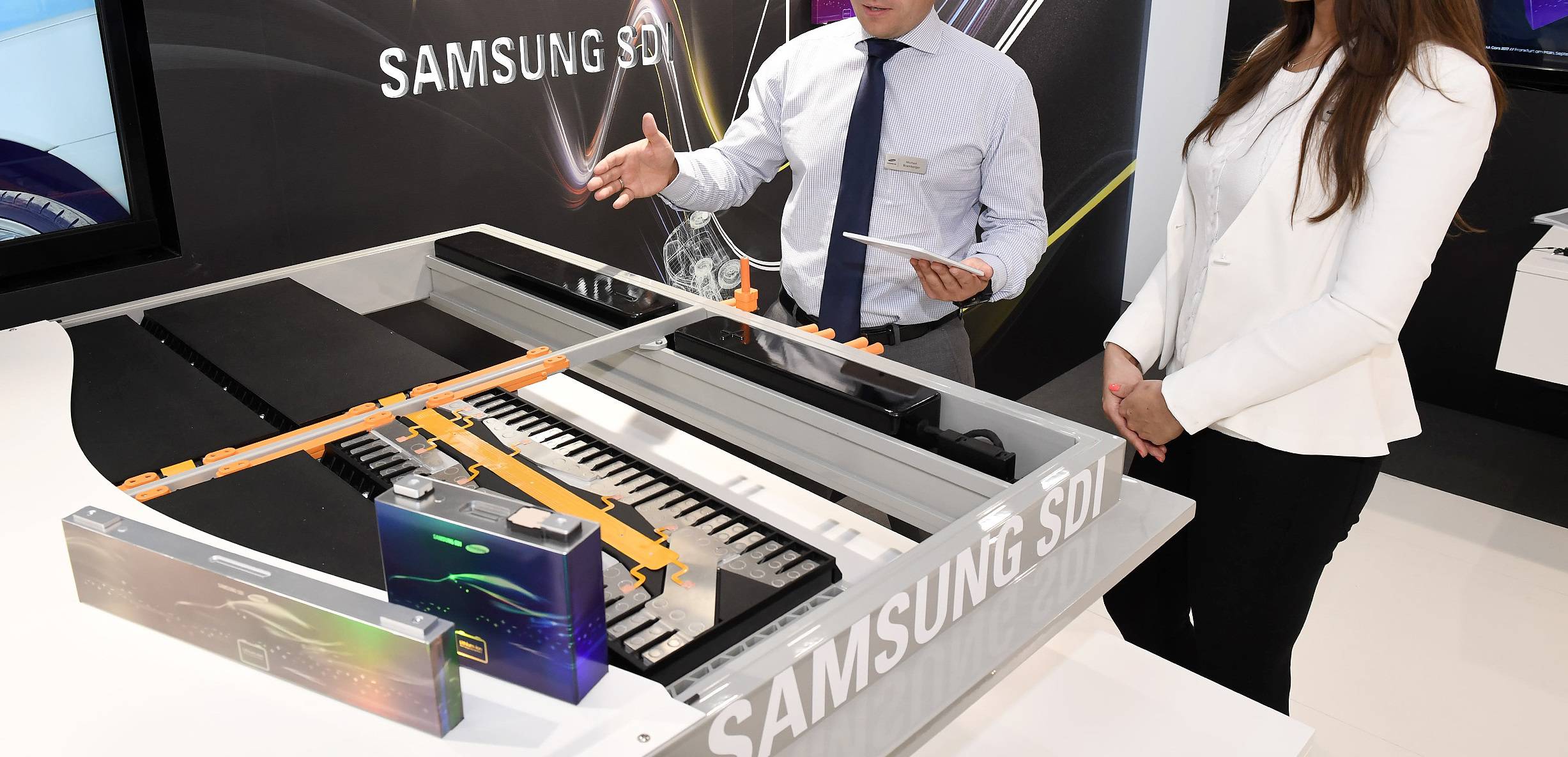 Samsung has been fairly mum on details of its "21700" battery pack so far. Specifically, the company has not discussed the chemistry of the cells, nor potential charging times.
But despite the lack of details, experts have noted the multifunctional battery pack's similarities with the small, cylindrical batteries Tesla is putting in its $35,000 Model 3 – which Tesla calls 2170.
Tesla's 2170 batteries are named for their 21 mm by 70 mm dimensions, which make them both thicker and taller than the "18650" structure that has served as the de facto lithium-ion structure for decades.
Elon Musk says Tesla's 2170 battery is the "highest energy density cell in the world… that is also the cheapest." The reduced battery cost of the 2170 cell is seen as critical to manufacturing Model 3s at their modest (and high-demand) price point.
Cost aside, Tesla's Model 3 still would not match the range of future cars equipped with Samsung's 21700 if we take Samsung's claims at face value. The 2170-equipped Model 3 is expected to last only around 215 miles on a full charge, amounting to less than half what's promised for Samsung's 21700 multifunctional battery pack.
But as in other areas of the EV space, Tesla still has the upper hand with its 2170 battery innovation.
Whereas Samsung has confirmed that mass production of its new multifunctional product is slated for 2021, Tesla and Panasonic are already manufacturing the 2170 batteries at the carmaker's so-called Gigafactory in Nevada, where Tesla is also fabricating its solar panels.
Powering the EV revolution
Battery-powered electric vehicles are the future of transportation, as evidenced by growing consumer interest: Despite the limitations of long charge times and limited "pump" access, sales of EVs increased 37% YoY in the US in 2016.
As better-power batteries become easier to manufacture at scale (and cheaper to deploy in low-cost EVs), we'll see more companies other than Tesla innovating to bring high-voltage chargers to the masses – helping to advance EV adoption in the process.
If you aren't already a client, sign up for a free trial to learn more about our platform.