Commercial vehicle electrification has come into focus as demand for delivery surges and brands, retailers, and logistics firms prioritize supply chain sustainability. Here are the top-line bullets you need to know.
In the push for vehicle electrification, passenger vehicles have been the primary area of focus. But it remains unclear when the majority of consumers will make the switch to electric vehicles.
Meanwhile, the accelerated shift to e-commerce is driving demand for electrification in commercial vehicles, such as delivery vans, trucks, and buses. Many automotive OEMs and electric vehicle (EV) manufacturers are exploring opportunities in the space.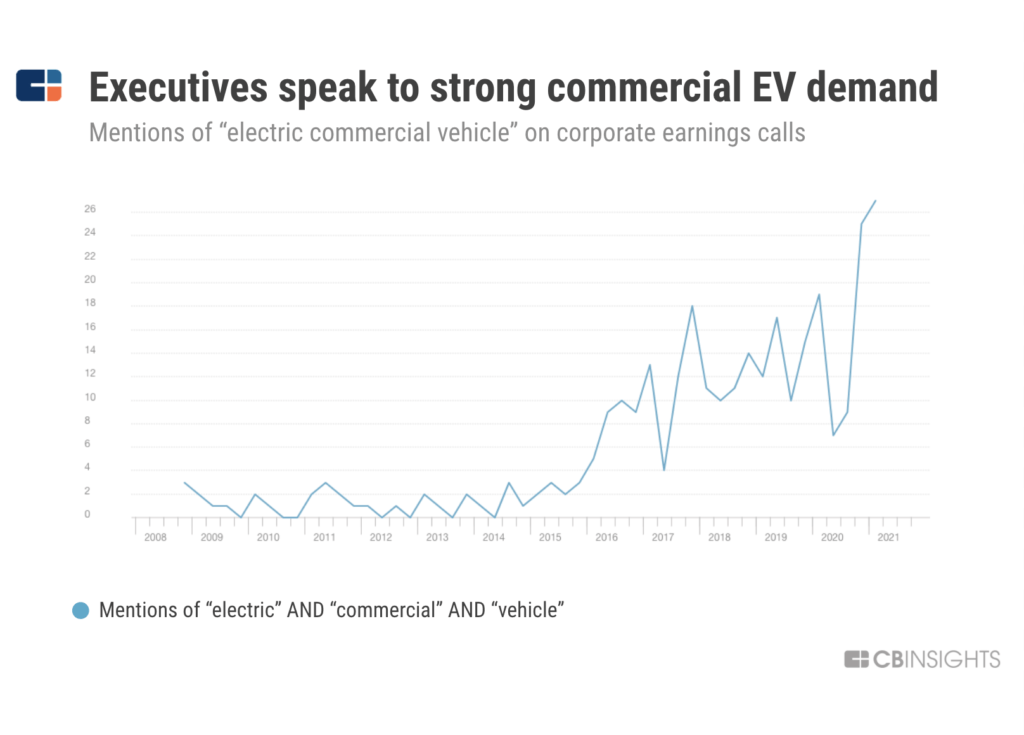 In January, GM launched BrightDrop, an electric last-mile delivery business line focused on building a suite of services and delivery vehicles to streamline fulfillment. 
Further, Amazon and UPS recently partnered with EV startups Rivian and Arrival, respectively, to develop their own all-electric delivery vehicles.
Retailers are also making moves, as sustainability has become top-of-mind for consumers and investors. In March, Ikea announced that it will deploy a fleet of 40 electric last-mile delivery trucks in New York City by May 2021.