Interest in remote learning tools and virtual learning has spiked as the pandemic forced education & training to digitize fast. Here's our top education tech, upskilling, enterprise communication, and workforce management research.
Executive attention to virtual training and remote education skyrocketed in 2020, as companies and institutions scrambled to shift to digital methods. Companies ranging from Dollar General to Advance Auto Parts to Titan Pharmaceuticals discussed their remote training initiatives.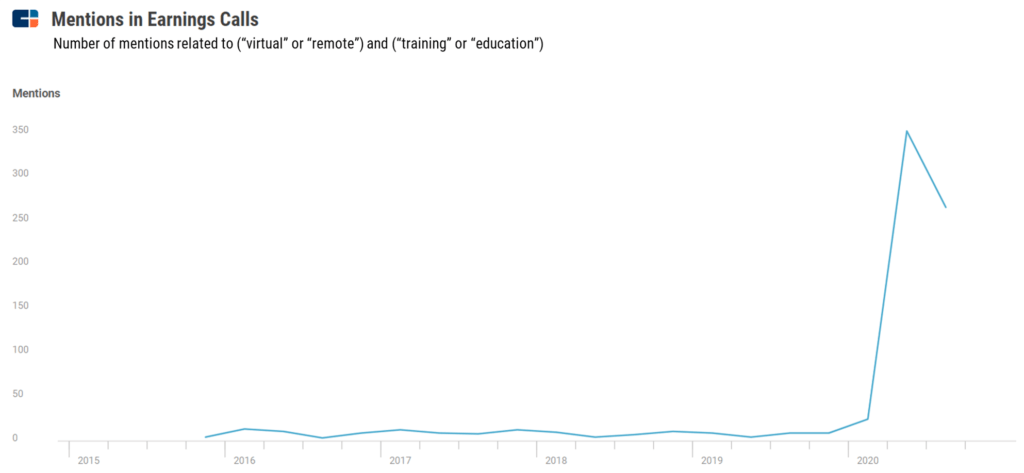 Source: CB Insights
To help clients navigate this space, we've put together our top education technology and performance management related research, including remote collaboration, upskilling, student education, and employee performance management technologies. It includes market maps, investment patterns, and explainers to help survey the landscape and inform planning and tech buying decisions. 
Click the links below to find our most popular briefs in each area.
TABLE OF CONTENTS
Education & upskilling
Communication & collaboration
Workforce management
Education & upskilling
Funding to edtech startups hit a new high in 2020, surpassing $10B as Covid-19 disrupted traditional learning systems and training methods. The space is forever changed by the pandemic as tech-enabled education becomes widespread. From elementary school students to corporate employees, we dig into the various companies and trends shaping the edtech industry.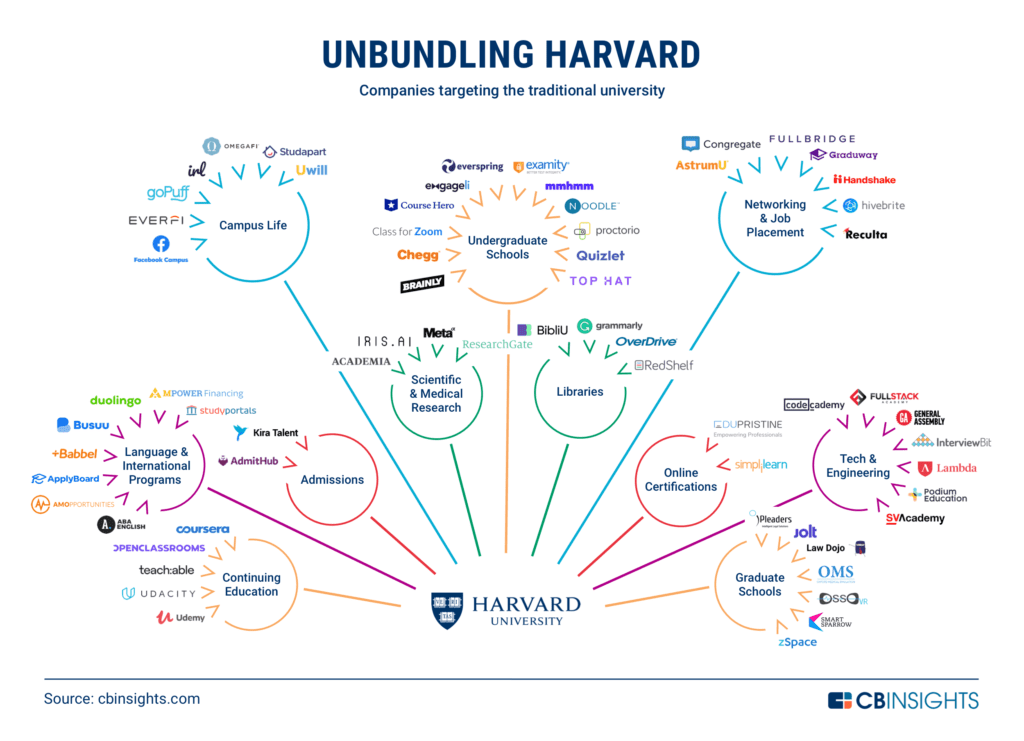 Communication & collaboration
Amid the pandemic, and the accompanying surge in remote work, communication and collaboration software has become essential to keeping many businesses running. Once the threat of Covid-19 subsides, it's likely that many employees may have more flexible schedules and work situations that do not require them to be in the office every day, cementing the importance of these tools going forward. We dive more into enterprise communication and collaboration below.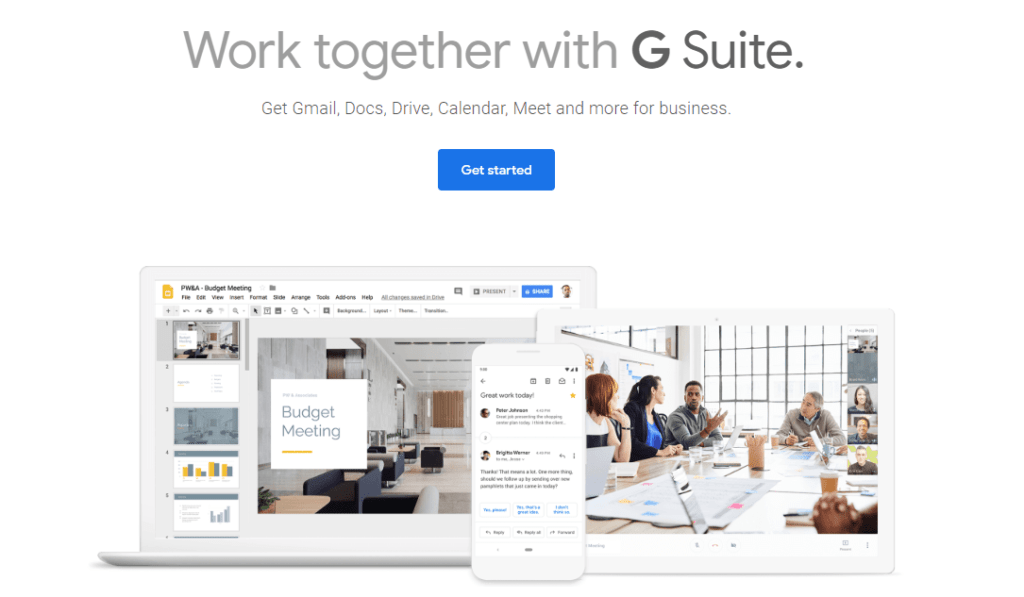 Source: Google
Workforce management
As companies rethink their hiring practices and the stakes rise around workforce productivity, technology is changing how companies across industries approach workforce management. From AR/VR for training to recruiting software, here are our top briefs, reports, and market maps in workforce management.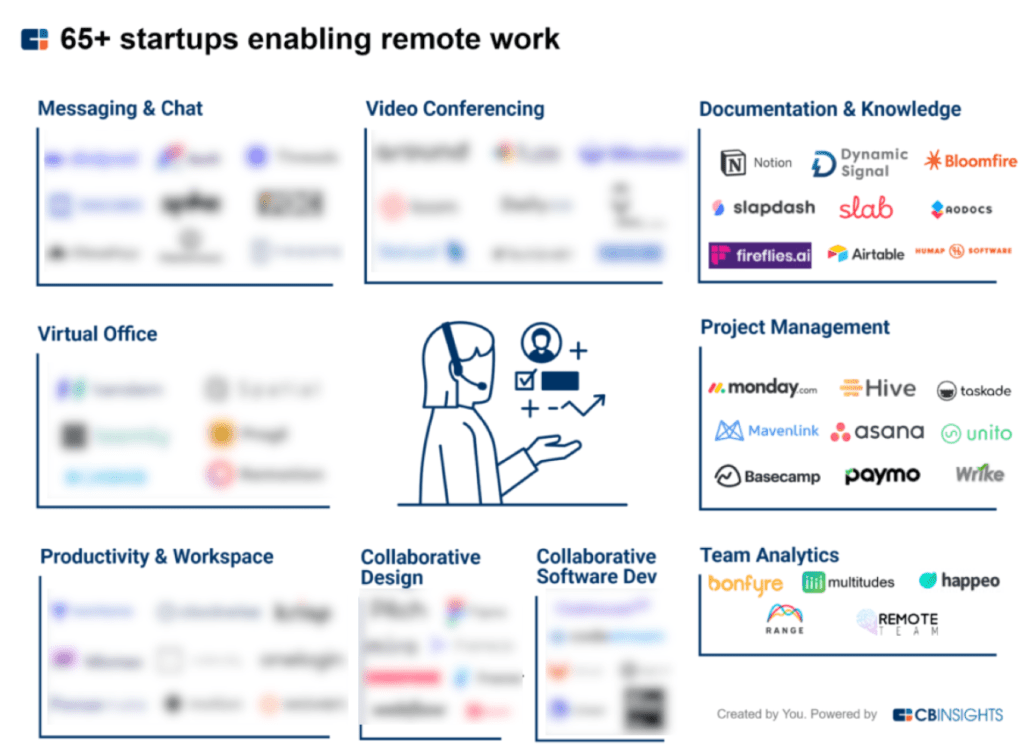 If you aren't already a client, sign up for a free trial to learn more about our platform.