The acquisition will enable Edgewell Personal Care to build out its portfolio of women's shaving products. Here are the top-line bullets you need to know.
Edgewell Personal Care, a provider of beauty and personal care products, has acquired Billie, a direct-to-consumer (D2C) personal care products startup, for $310M in cash.
WHO ARE THE PARTIES TO THE DEAL?
Billie: New York-based Billie sells shaving and premium body care products to women on a subscription basis in the US. The company's products include razors, shaving creams, lip balms, makeup wipes, dry shampoos, body lotions, and body wash. The company reported generating $90M in revenue last year. The startup plans on entering the brick-and-mortar retail segment in early 2022.
Edgewell Personal Care: Connecticut-based Edgewell Personal Care is a consumer products company that caters to customers in 50+ countries, including the US, Canada, Mexico, Germany, the UK, Japan, and Australia. Edgewell's leading brands include Schick, Wilkinson Sword, Banana Boat, and Wet Ones. Edgewell reported $2.1B in net sales FY'21, up 7.1% year-over-year. The company has about 6,900 employees globally.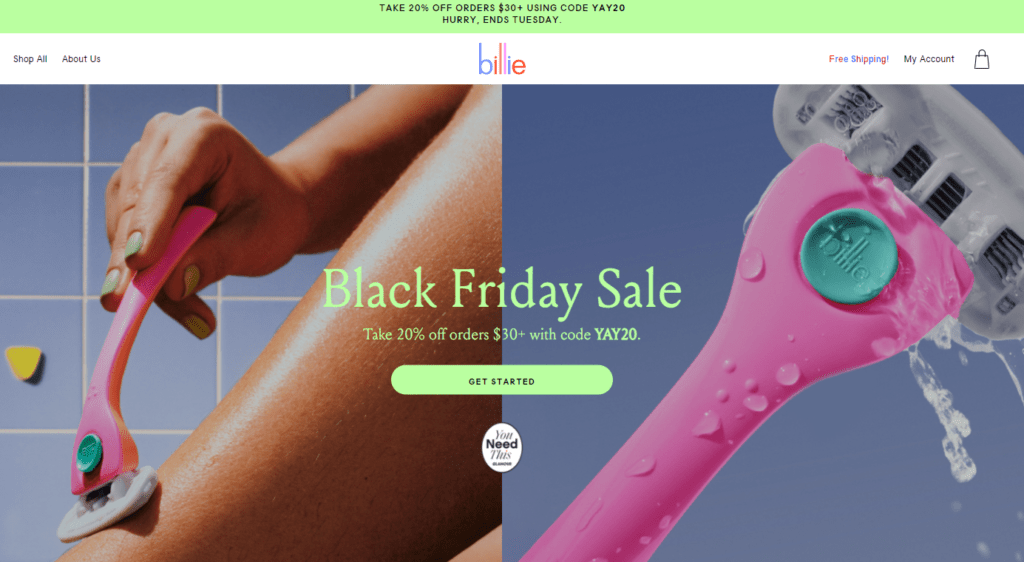 Source: Billie
WHY DOES THE MARKET MATTER?
The global beauty and personal care market is expected to reach a value of $558.1B by 2026, growing at a CAGR of 4.82%, according to TechSci Research.
Major factors fueling the market's growth include the aging global population as well as rising beauty and personal care product expenditure.
The advancement of augmented reality, virtual reality, and artificial intelligence technologies has also contributed to market growth.