Which celebrities do public company executives talk the most about? You're about to find out.
Ever wondered if Rihanna gets mentioned more than Beyoncé on earnings calls?
We used our Earnings Transcript Search Engine so you will need to wonder no more.
As you can see below, Rihanna wins (you can run and modify the search here), getting the most mentions from LiveNation, Footlocker, and Dreamworks.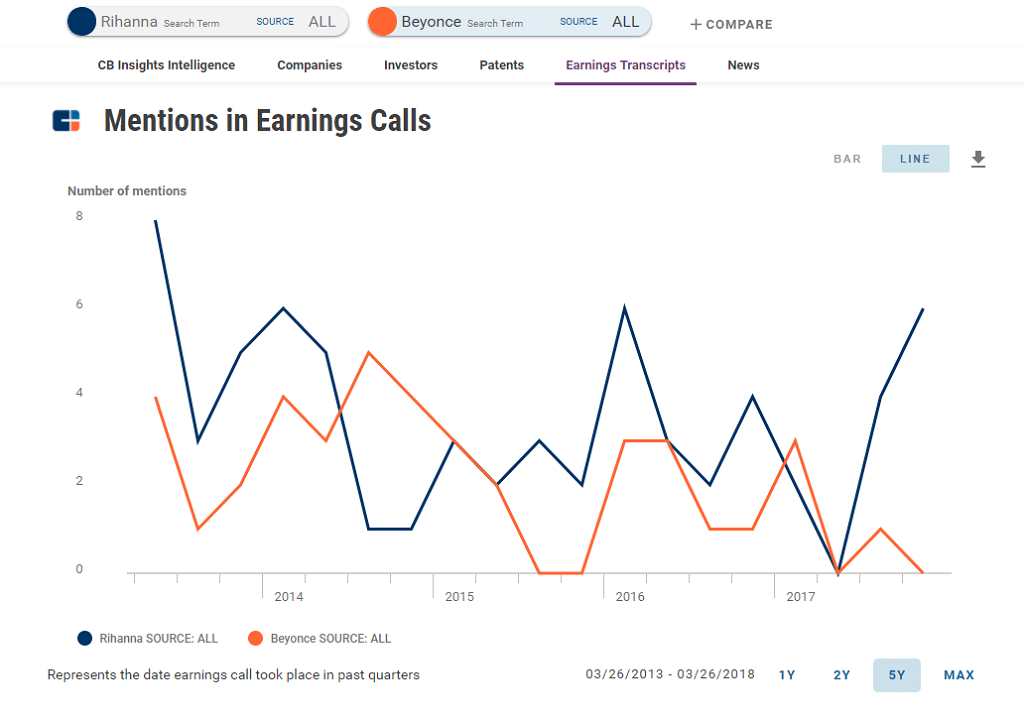 All right, now that you know Rihanna beats Beyoncé, you're probably wondering how she fares against the Kardashians.
Yup — we got you.
The answer is, Rihanna doesn't do so well against the Kardashians (run this search here).
Mentions of the Kardashians on earnings calls far exceed those of Rihanna, with Glu Mobile, Liberty Media, and Lionsgate being the top 3 public companies mentioning the Kardashians.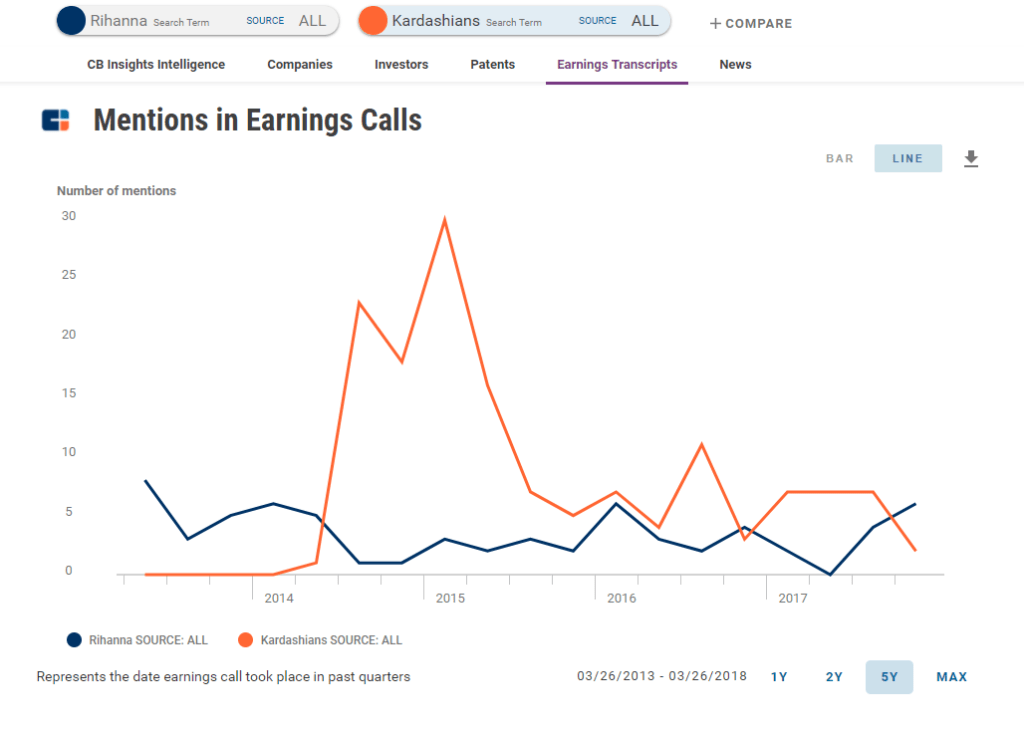 What or who might exceed the Kardashians juggernaut, you wonder?
Lebron James? Nope.
Michael Jordan? Nope.
Jay-Z? Nope.
We couldn't identify any entertainment stars with more mentions than the Kardashians.
However, we did find that kombucha exceeds Kardashian mentions, with Reed's, New Age Beverages, and Vitamin Shoppe mentioning the fermented green/black tea the most.
You can run and modify this search here.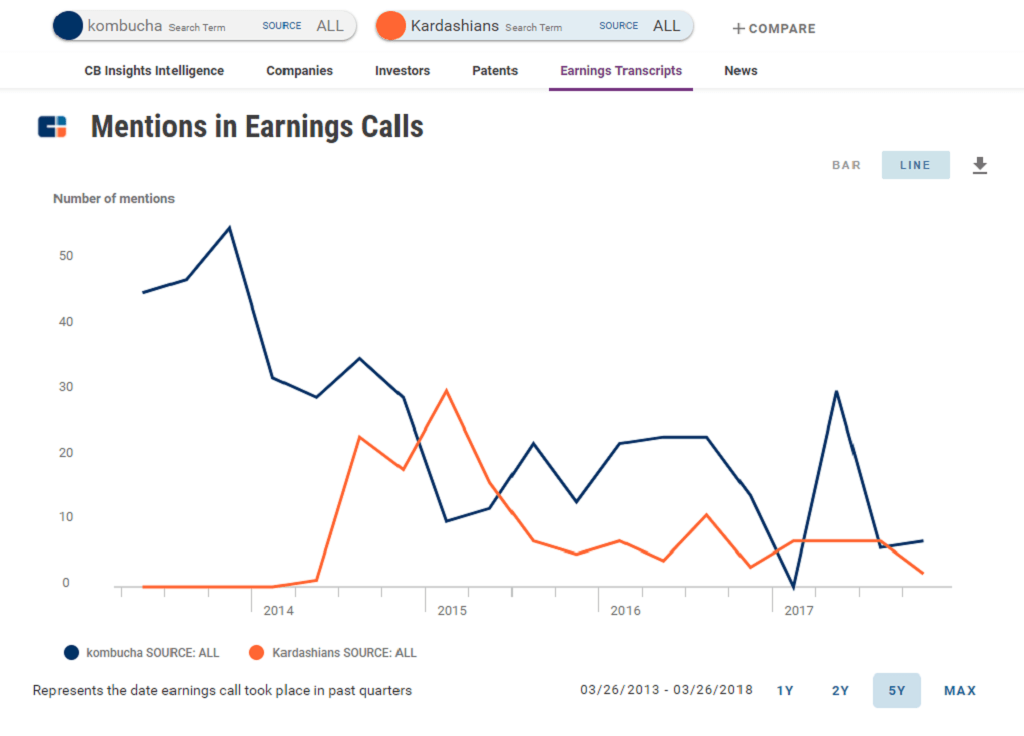 Now you know.
If you aren't already a client, sign up for a free trial to learn more about our platform.