Early-stage travel startups focused on AI are poised to disrupt the user experience, while cost savings and price optimization remain central themes in travel tech.
The early disruption of the travel industry by the internet and the reduction of intermediaries that followed led to significant savings for travelers.
While maximizing savings remains important for early-stage companies entering the travel tech space, an increasing number of startups are also introducing AI-powered solutions to improve the travel experience.
These new companies are also offering price optimization tools for traditional industry players as well as for the growing community of companies in the sharing economy, such as home-sharing unicorn Airbnb.
We used the CB Insights platform to surface 10 notable early-stage startups disrupting the travel tech industry. We selected these companies based on the recency and size of their disclosed funding, as well as their Mosaic score, CB Insights' algorithm that uses financial and non-financial signals to predict private company health.
We noted several themes among the companies we selected, including:
Automated rebooking to save travelers money
Pricing optimization
AI-powered assistants
Of the companies listed below, two are Series A startups and 8 are seed- or angel-stage companies. All have raised funding in 2017. They are listed in descending order of disclosed funding.
Track all the Travel Tech startups in this brief and many more on our platform
Startups disrupting where we go and how we get there. Look for Travel Tech Startups in the Collections tab.
Track Travel Tech Startups
Early-stage travel tech startups to watch
As of 10/30/17. 
1. flyr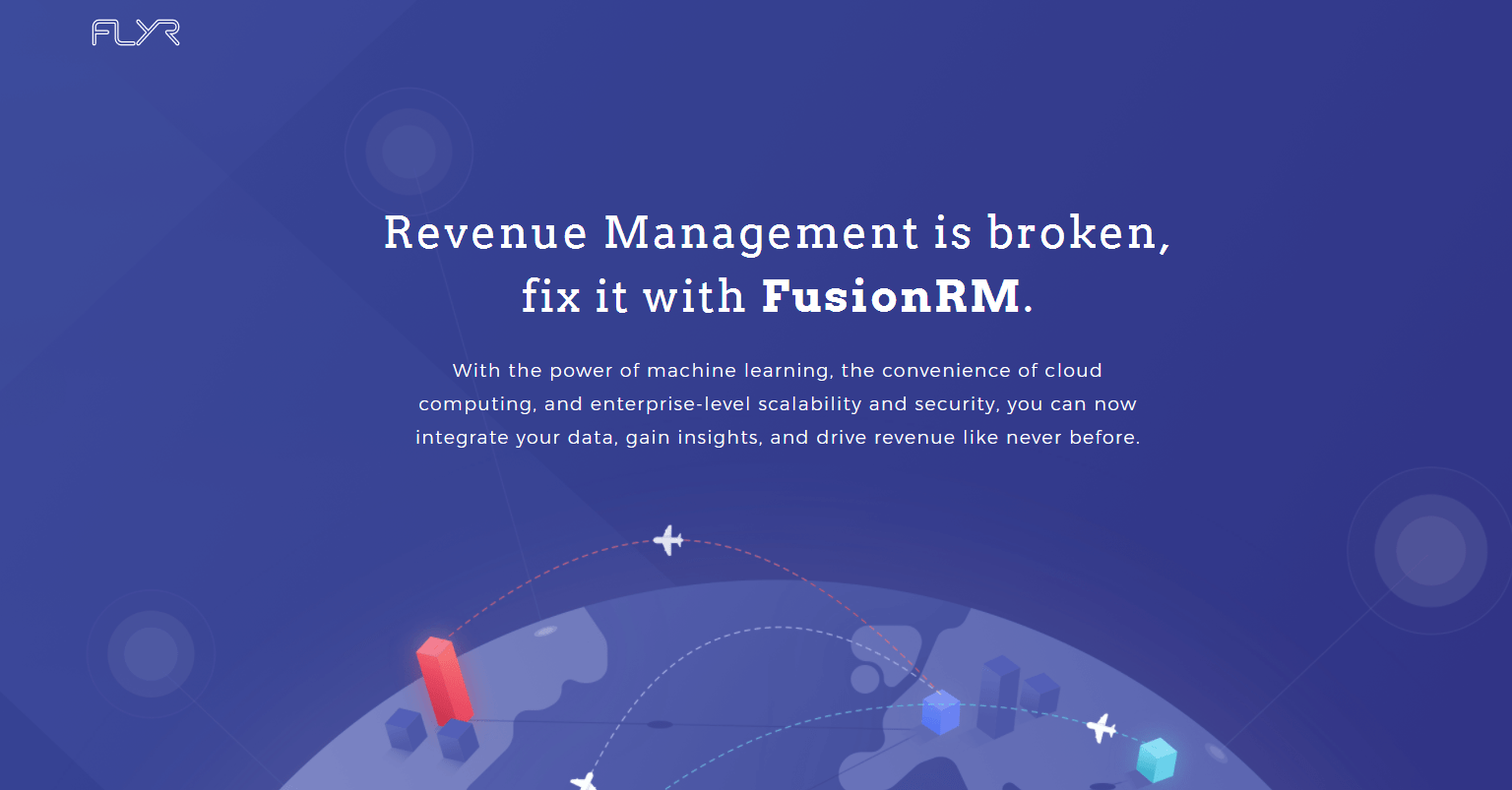 Headquarters: San Francisco, California
Disclosed Funding: $14.3M
Select Investors: Amadeus Ventures, AXA Strategic Ventures, JetBlue Technology Ventures, Plug and Play Ventures, Streamlined Ventures, Thiel Capital
FLYR creates price forecasts and leverages price predictions to create products that aim to maximize travel search revenue.
2. freebird


Headquarters: Cambridge, Massachusetts
Disclosed Funding: $8.5M
Select Investors: Accomplice, General Catalyst, Rough Draft Ventures, Slow Ventures
Freebird is a mobile rebooking tool that allows travelers to instantly book a new ticket — on any airline and at no additional cost — in the event of a flight cancellation, delay, or missed connection.
3. HostnFly

Headquarters: Paris, France
Disclosed Funding: $3.3M
Select Investors: Kerala Ventures, Kima Ventures, Partech Ventures
HostnFly is developing machine learning algorithms to optimize rental prices on platforms like Airbnb. The company allows users to rent out their apartments, guaranteeing revenue and overseeing logistics.
4. Perfect price

Headquarters: San Francisco, California
Disclosed Funding: $2.7M
Select Investors: Alchemist Accelerator
Perfect Price uses machine learning to manage revenue and pricing for companies in the car rental, hotel, travel, and retail industries on a SaaS model.
5. trvl

Headquarters: Amsterdam, Netherlands
Disclosed Funding: $2.7M
Select Investors: N/A
TRVL is a peer-to-peer booking platform that aims to turn travelers into travel agents. Users can earn a commission on every booking they make for other people, as well as earning money by recommending and sharing trips.
6. fairfly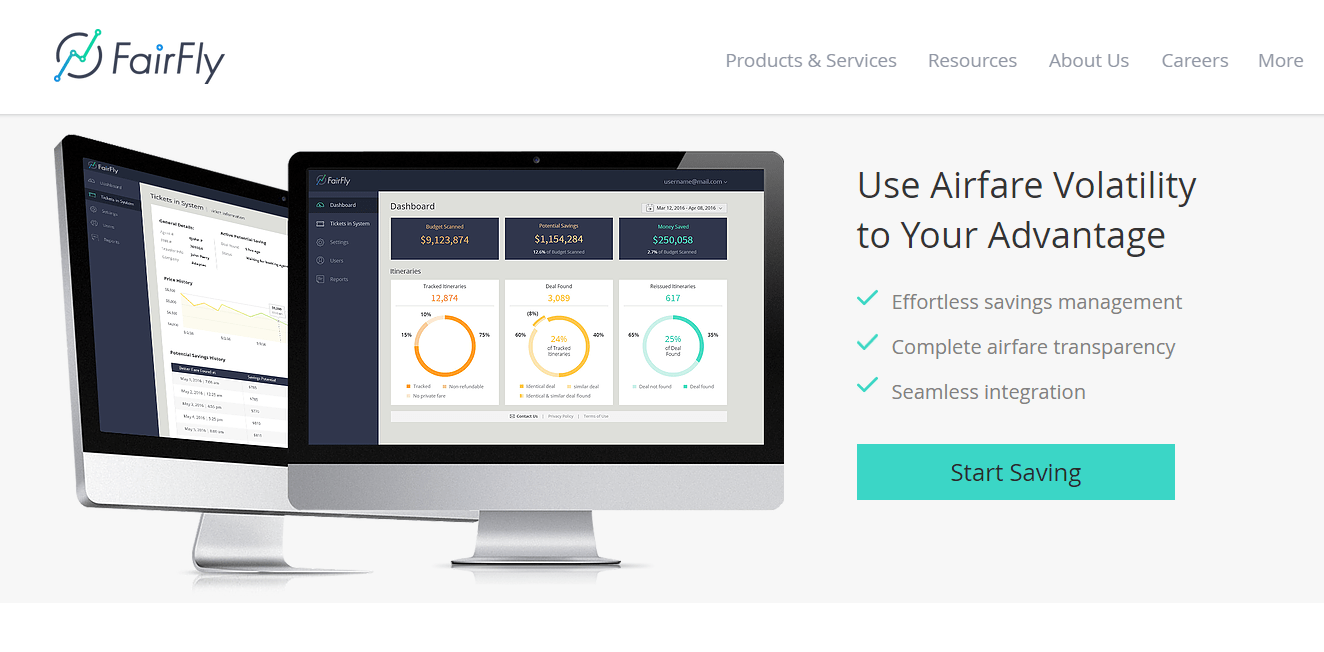 Headquarters: Tel Aviv, Israel
Disclosed Funding: $2.1M
Select Investors: Blumberg Capital, Emery Capital, NFX
FairFly tracks price drops in airfare after a booking is complete and offers to rebook at the cheaper fare to help travelers save money.
7. dreamcheaper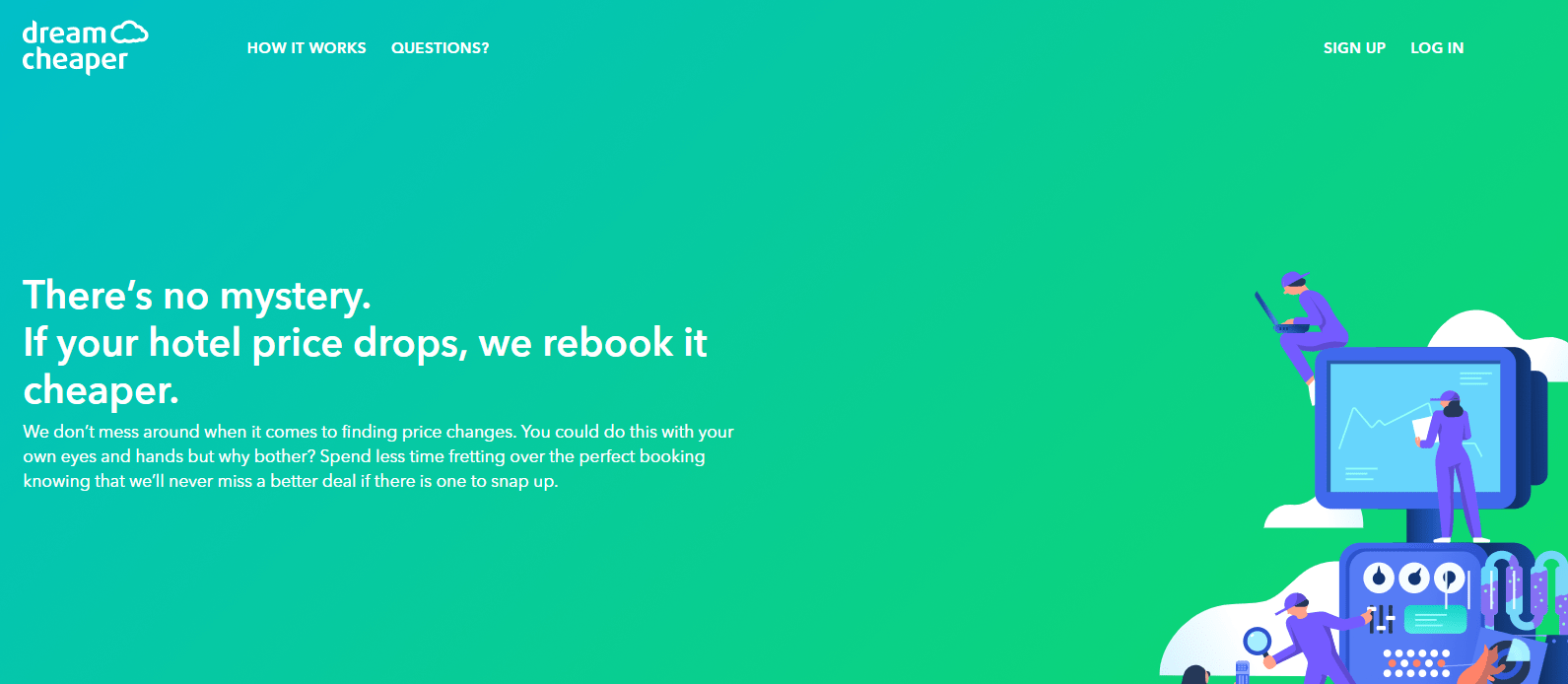 Headquarters: Berlin, Germany
Disclosed Funding: $1.6M
Select Investors: Global Founders Capital, Holtzbrinck Ventures, TruVenturo
DreamCheaper is a rebooking platform that aims to help travelers save money on hotels. If DreamChaper's algorithms locate a cheaper room that is the same room type at the same hotel where a traveler is booked, it cancels the user's hotel booking and rebooks the cheaper option.
8. Destygo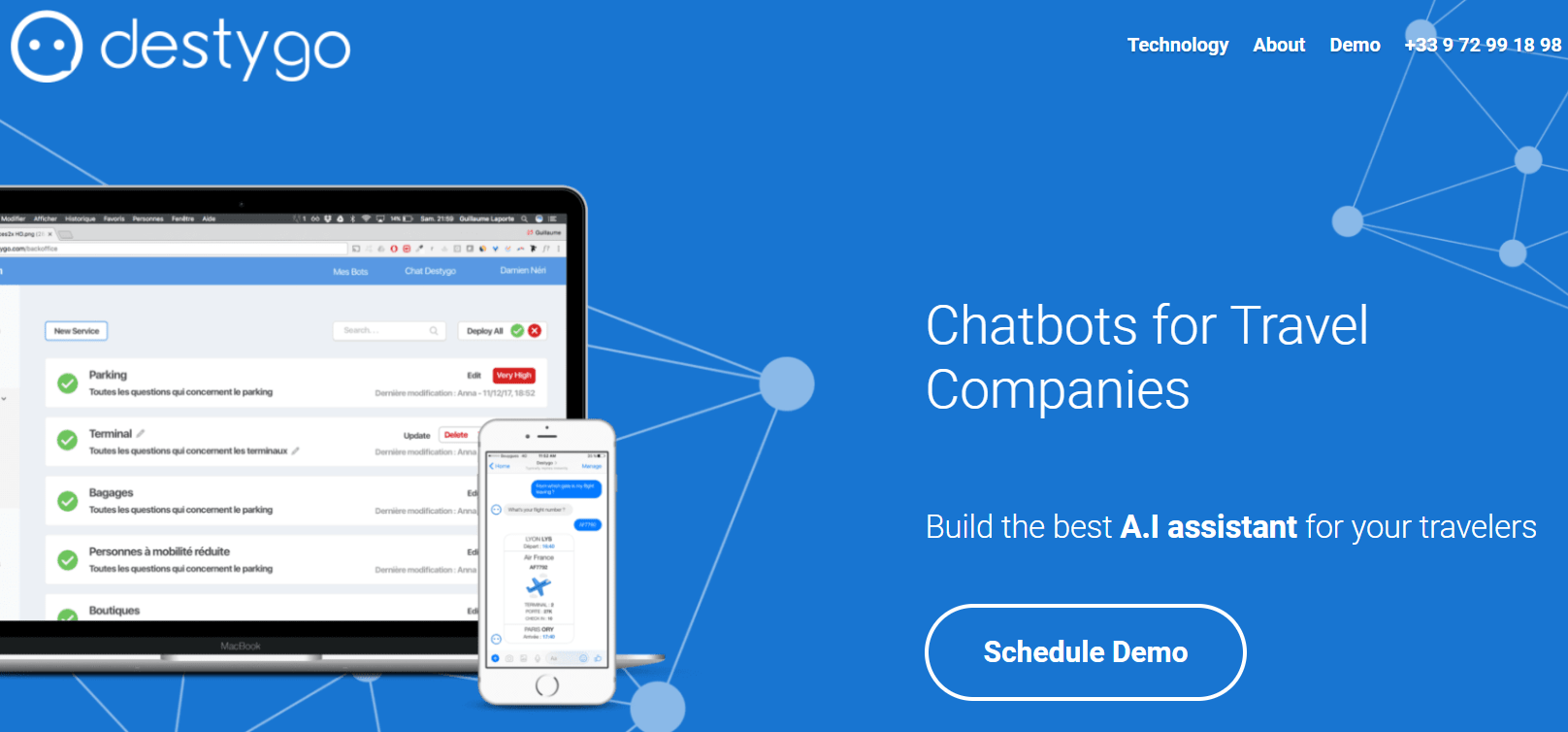 Headquarters: Paris, France
Disclosed funding: $1.1M
Select Investors: AccorHotels, Partech Ventures, Pole Capital
Destygo is a platform that allows travel and hospitality companies to build an AI-powered assistant for their users.
9. samsara luggage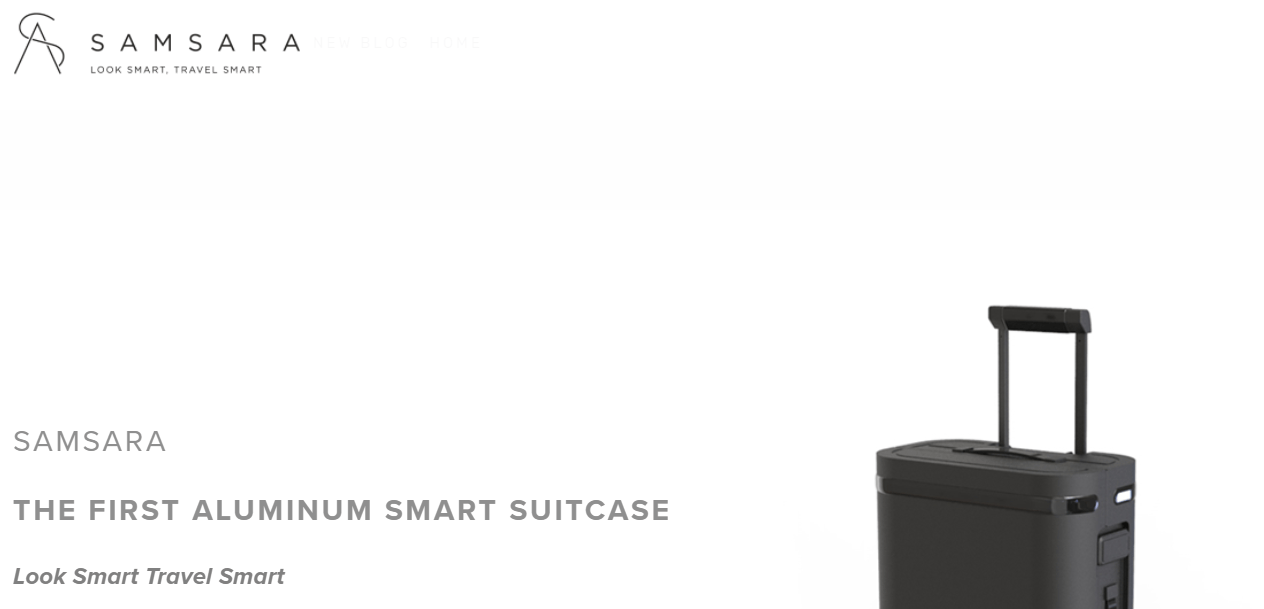 Headquarters: New York, New York
Disclosed Funding: $290k
Select Investors: Kickstarter
Samsara Luggage designs smart luggage, including a suitcase made from materials including aluminum, titanium, magnesium, and zinc. The suitcase includes features such as a connected mobile app, which sends an instant notification if the suitcase is moved away from its owner or is opened by someone else.
10. Voya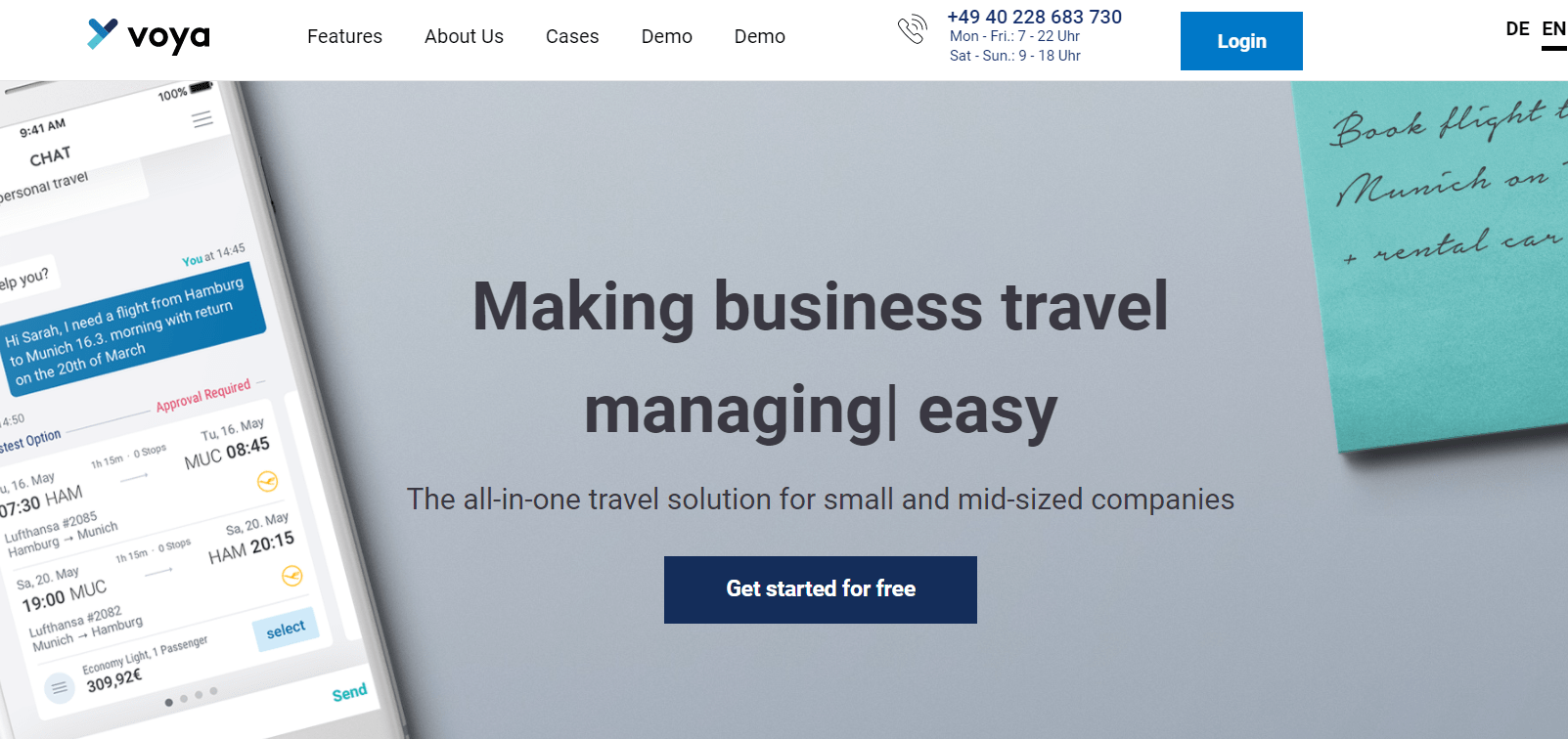 Headquarters: Hamburg, Germany
Disclosed Funding: N/A
Select Investors: 500 Startups, Global Founders Capital, Motu Ventures
Voya is an AI-powered personal travel agent aiming to simplify the booking process for business travelers. It offers services via smartphone, tablet, and computer.
If you aren't already a client, sign up for a free trial to learn more about our platform.