From video platforms for boutique fitness classes to wireless, waterproof earbuds, these early-stage fitness tech companies are applying new business models and technologies to transform the exercise industry.
Fitness tech is on track to see record funding in 2017, as a diverse range of companies in the space apply new technologies to serve the needs of fitness-focused consumers, boutique studios, and gym chains.
Using the CB Insights platform, we surfaced 15 noteworthy early-stage fitness tech startups applying or developing technologies to a variety of areas in the sector, from fitness equipment, to on-demand apps and subscription services, to workout apparel, and more.
The companies below were selected based on the recency and size of their disclosed funding and their Mosaic score, CB Insights' National Science Foundation-backed algorithm that uses financial and non-financial signals to predict private company health.
We define fitness tech as companies leveraging software and technology to augment approaches to developing or maintaining physical fitness. Companies in this category provide tools and services that include workout apps, wearables, AR/VR use cases for the fitness industry, and more.
We exclude companies focusing on holistic (as opposed to fitness-specific) health and wellness as well as physical therapy startups.
Of the companies on our list, 5 are Series A startups that have raised funds this year, 8 are seed or angel stage companies that have raised funds since 2015, and 2 are companies that have raised funds via crowdfunding platforms since 2016. We have listed them in descending order of disclosed funding.
Funding and investor information is as of 9/7/17. 
Track all the fitness startups in this brief and many more on our platform
Fitness tech companies are using technology to augment approaches to developing or maintaining physical fitness. Look for Fitness Tech in the Collections tab.
Track fitness tech startups
Series A companies to watch
1. ZENREZ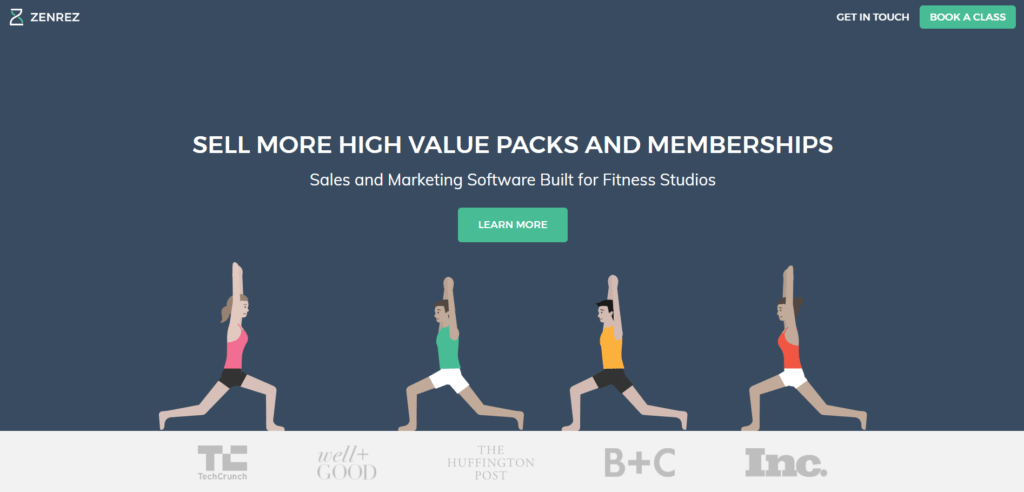 Headquarters: San Francisco, California
Disclosed Funding: $9.1M
Select Investors: Artis Ventures, C2 Ventures, Precursor Ventures
Zenrez provides fitness studio-focused yield management and pricing software solutions, particularly for complex payment models for boutique fitness studios. The company's on-demand model helps studios fill last-minute spots the night before a class, providing discounts to consumers while also ensuring that studios aren't losing money.
Zenrez has indicated future interest in expanding its pricing technology to other fitness and wellness services beyond classes.
2. include fitness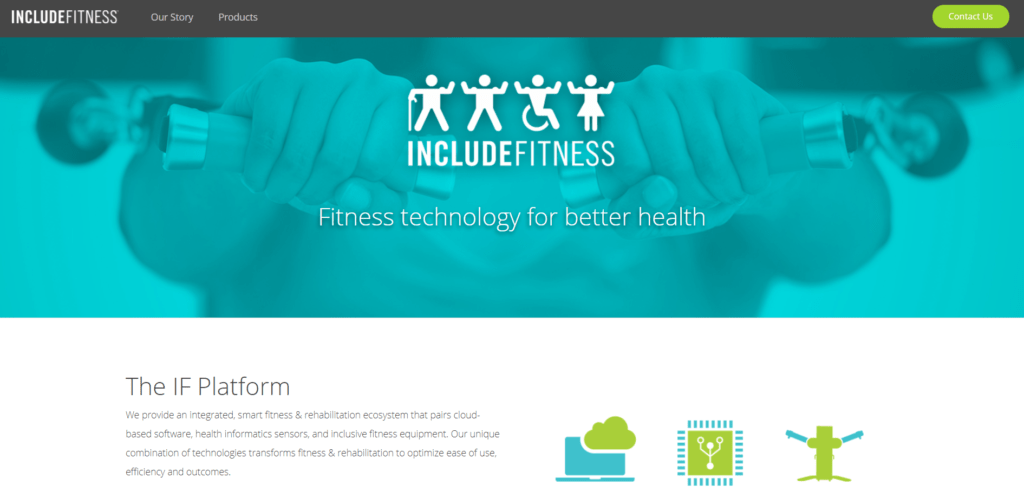 Headquarters: Mason, Ohio
Disclosed Funding: $6.2M
Select Investors: CincyTech, Ohio TechAngels, Refinery Ventures
Founded in 2006, IncludeFitness offers inclusive cloud-based fitness equipment. Through its Access Strength training system, the company has created a functional trainer accessible to anybody regardless of mobility, age, or size.
IncludeFitness has worked with demographics such as physical therapy, rehabilitation, and nursing homes, though they also target the broader fitness market. The company's cloud-connected machines capture activity data, while its platform provides an extensive library of exercises where users can create custom workouts.
3. fitnessgenes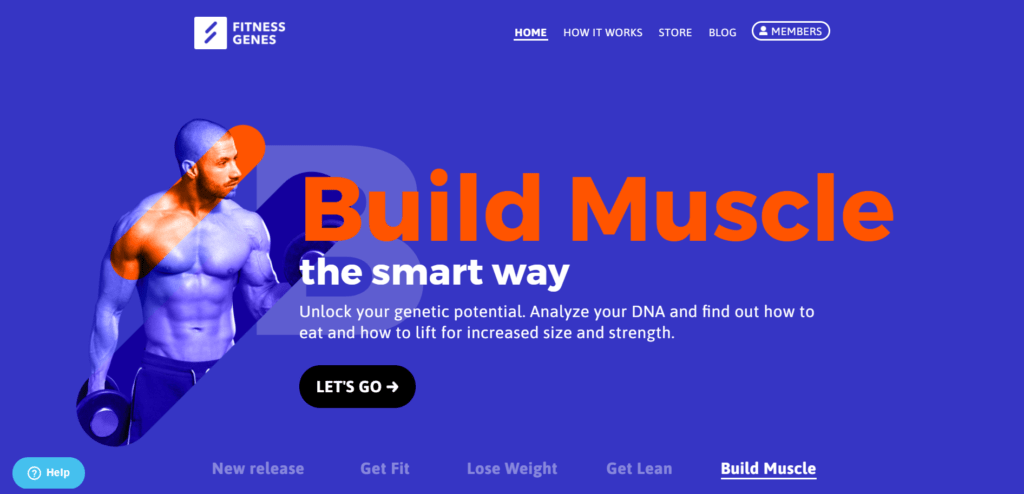 Headquarters: Oxfordshire, UK
Disclosed Funding: $5M
Select Investors: Sino-German High-Tech Fund
The fitness industry has seen an increasing number of applications for genomics. One company that is applying personalized genomics testing to fitness is FitnessGenes, which just raised a $5M Series A round in Q2'17.
Users receive a FitnessGenes DNA sampling kit and send back their sample for geneticists to analyze and deliver a breakdown of their genetic variations. Based on a user's genetic sequencing results, FitnessGenes provides personalized workout and nutrition recommendations to help users to optimize their fitness routines.
4. PEERFIT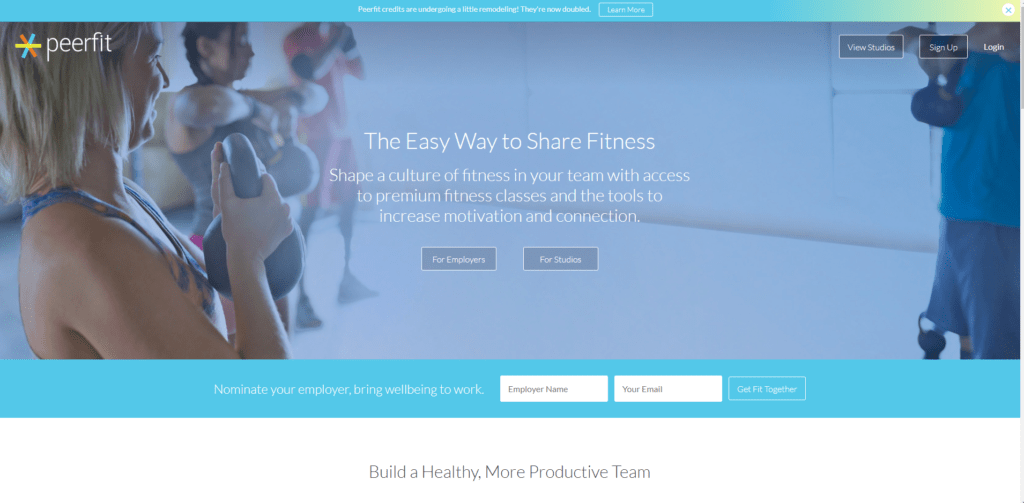 Headquarters: Tampa, Florida
Disclosed Funding: $4.3M
Select Investors: Florida Funders, ARK Applications, PAR
Peerfit provides a digital corporate wellness platform that specializes in boutique fitness classes. The company offers employees credit that allows them to enroll in a variety of fitness classes across a network of fitness studios across the country.
Over 30,000 individuals have access to Peerfit's fitness network across 30 cities. Within the past month, the company has expanded its territories and announced plans for additional expansion plans into new markets. Peerfit recently closed a $2.3M bridge round in Q2'17.
5. glofox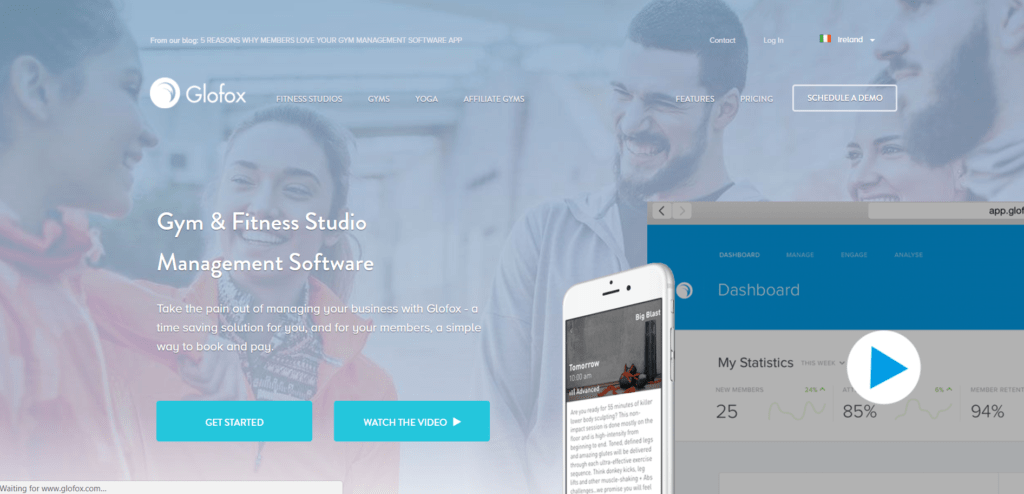 Headquarters: Dublin, Ireland
Disclosed Funding: $2.7M
Select Investors: StartLab Galway, Enterprise Ireland, Notion Capital
With a class-based and mobile first philosophy, Glofox is another company capitalizing on increased consumer interest in boutique fitness by combining a cloud-based business management platform with a white label mobile app.
The company's software manages core aspects of fitness businesses from member management, class scheduling, payments, and more. Though the company is seeing growth in the UK fitness market, Glofox is primarily focused on boutique fitness studios in the US.
Seed / Angel companies to watch
1. Gymtrack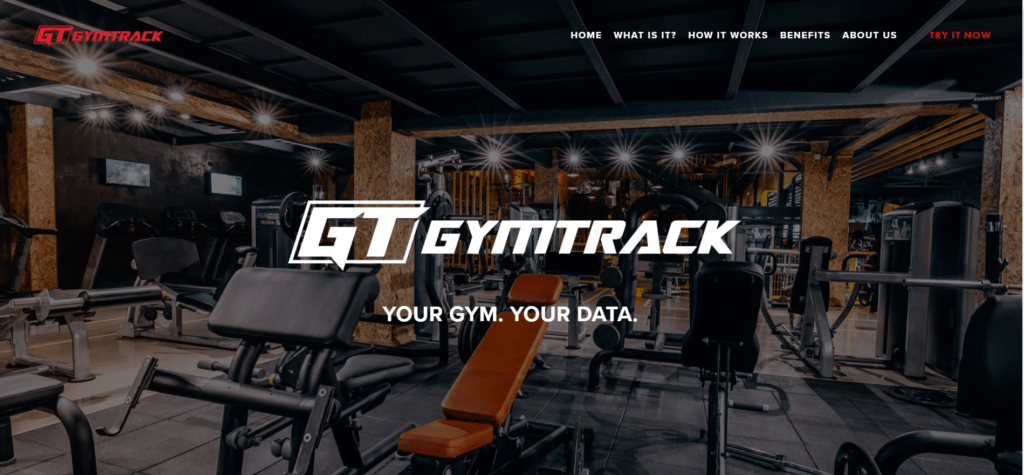 Headquarters: Ottawa, Canada
Disclosed Funding: $3.3M
Select Investors: 500 Accelerator, 500 Startups, BDC Venture Capital
Gymtrack produces cloud-connected gym equipment. The company's sensor-laden machines can track equipment usage and gym workouts and host virtual training sessions.
Gymtrack equipment users can receive audio instructions and progress updates when using the equipment, which allows clubs to better engage members and optimize equipment usage. Equipment sensors also connect to the individual's personal Gymtrack app, providing customized experiences for users.
2. Hexoskin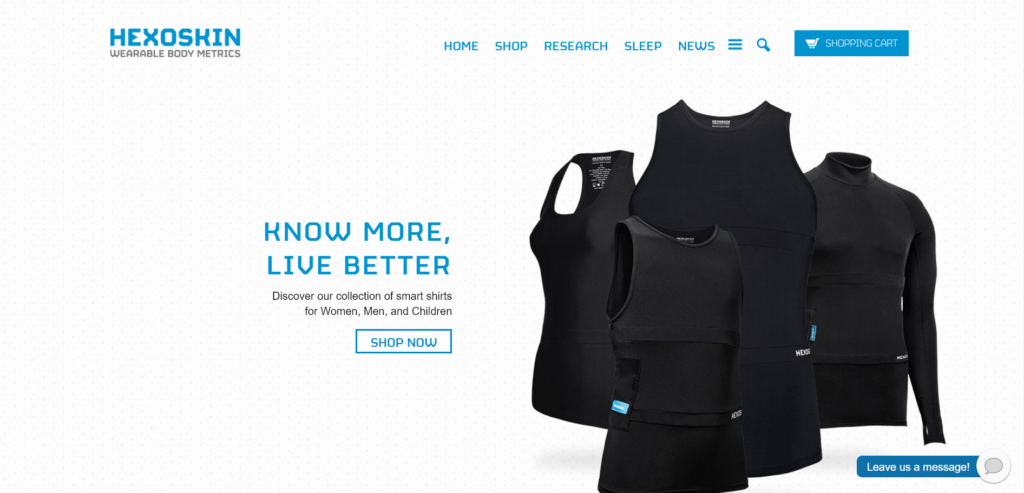 Headquarters: Montreal, Canada
Disclosed Funding: $2.4M
Select Investors: Anges Quebec, Anges Quebec Capital, Indiegogo
With smart clothing applications for the fitness industry on the rise, Hexoskin provides a "smart shirt" that integrates with a mobile app to track the wearer's physical fitness over time. The product provides insights on areas such as sleep quality, fatigue level, calories burned, etc. The Hexoskin smart shirt is also compatible with a variety of smart watches and fitness tracking apps.
3. revere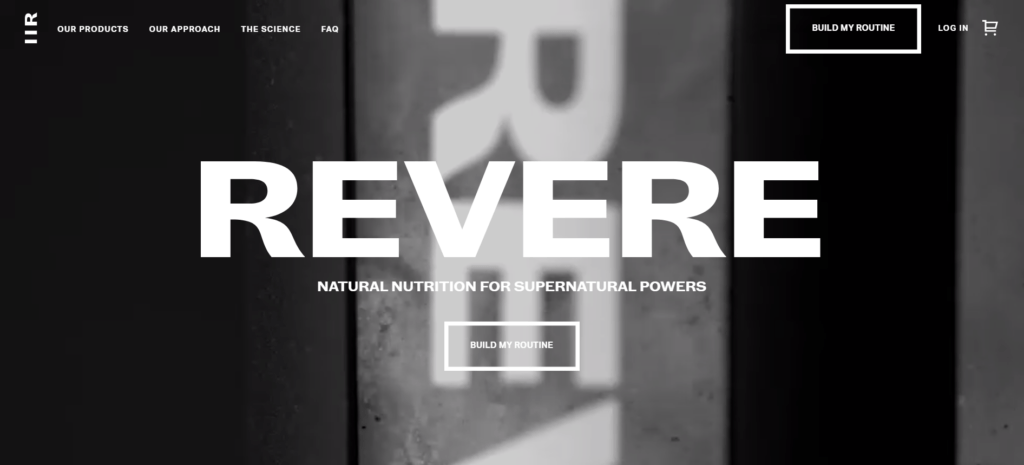 Headquarters: New York, New York
Disclosed Funding: $2M
Select Investors: Brand Foundry Ventures, Lerer Hippeau Ventures, Sterling VC
Revere is a D2C subscription service for fitness and nutrition-minded consumers. The company produces personalized monthly kits of plant-based pre- and post-workout powder formulas that feature natural ingredients such as pea and rice protein, sweet potato, and tart cherry.
Revere caters to millennial customers who prioritize fitness- and health-focused lifestyles by ensuring that users' fitness regimens are optimized through healthy nutrition practices. The company recently raised a $2M seed VC round led by Lerer Hippeau Ventures in Q3'17.
4. burnalong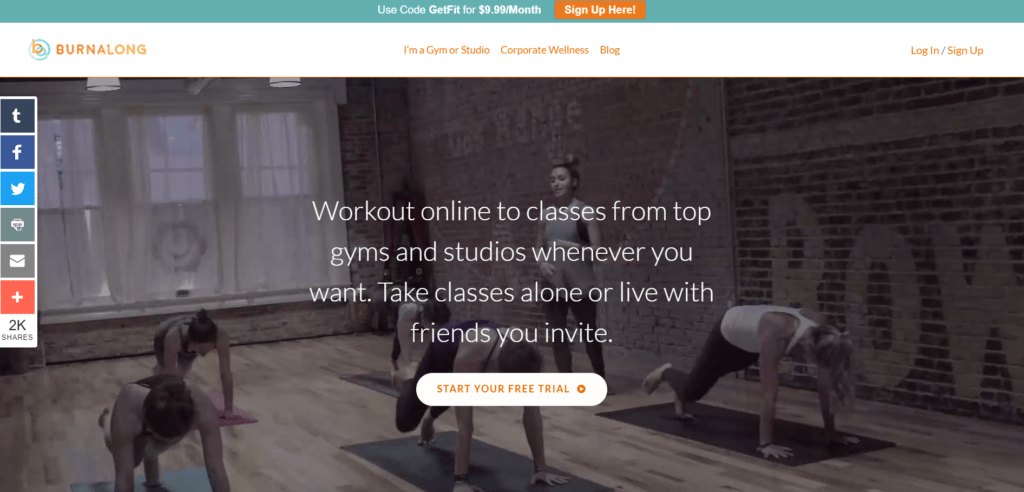 Headquarters: Baltimore, Maryland
Disclosed Funding: $2.1M
Select Investors: Brown Advisory, Maryland Technology Development Corporation
Launched in 2016, BurnAlong seeks to make group exercise convenient by providing a online platform that complements in-person workouts at gyms or fitness studios. Local fitness instructors can record classes or host them live on the BurnAlong site, and users can log in with friends to work out together, with social accountability being a driving force of the platform.
5. aaptiv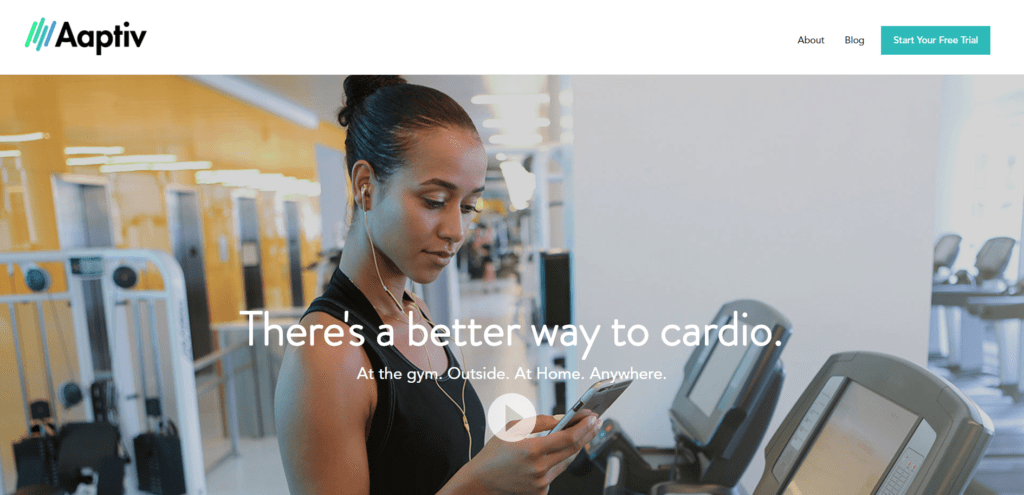 Headquarters: New York, New York
Disclosed Funding: $1.5M
Select Investors: Arena Ventures, Itzhak Fisher, Pear, Rich Nelson, Switch VC
Aaptiv offers an on-demand subscription for audio-based fitness classes. For $9.99 a month, users can access hundreds of different workout classes from strength training to yoga to running training programs and more. Audio trainers guide the workout via a synced playlist.
6. shapescale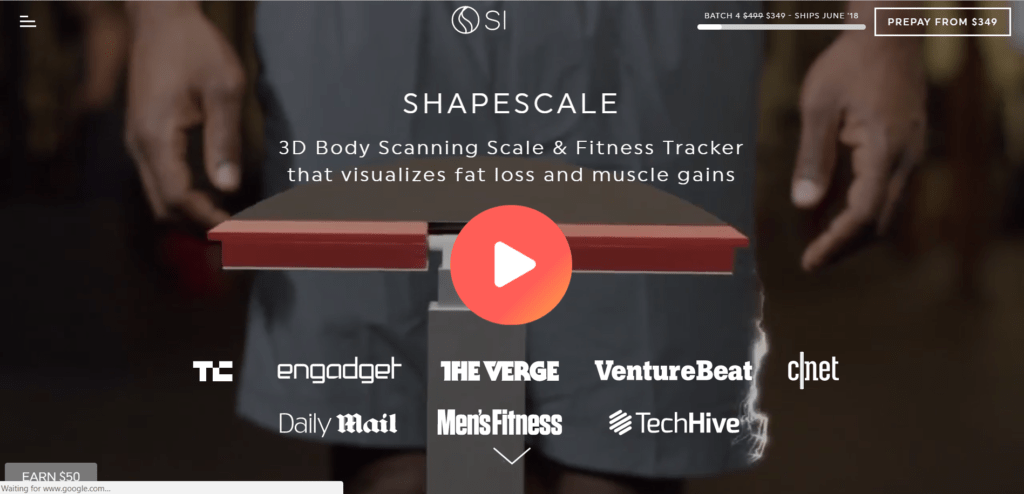 Headquarters: Mountain View, California
Disclosed Funding: $120K
Select Investors: Y Combinator
ShapeScale has leveraged 3D body scanning to create a "smart scale" for fitness enthusiasts. The smart scale helps users visualize changes in their bodies and tracks muscle gains and losses via heat mapping. ShapeScale's technology is based on the philosophy that constantly visualizing progress will allow users to achieve their fitness goals more quickly.
7. gymcraft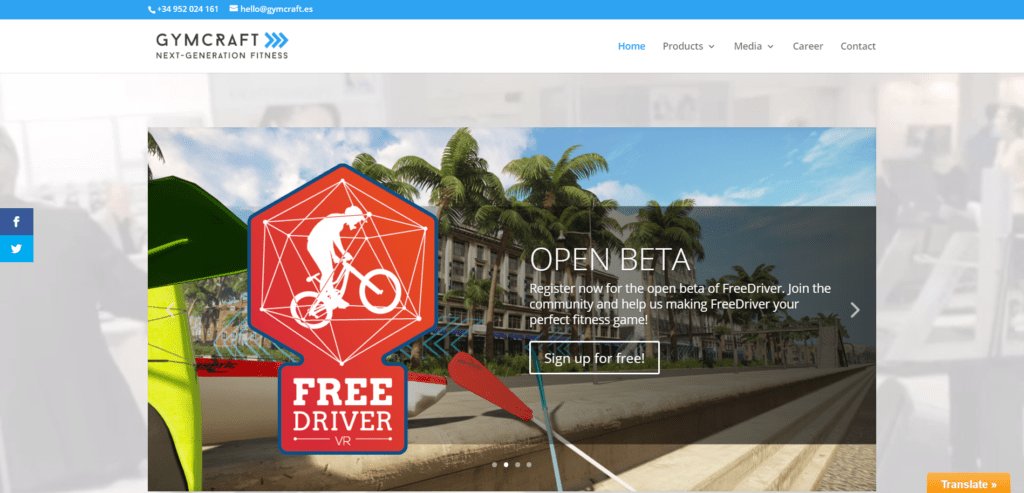 Headquarters: Malaga, Spain
Disclosed Funding: $110K
Select Investors: Breed Reply, IMPACT Accelerator
Next gen fitness startup GymCraft is bringing together the worlds of fitness and gaming to create virtual reality workouts. The company's "exergaming" software is compatible with technologies including various VR goggles, creating fully interactive exercise experiences.
Gymcraft users can connect their equipment to games via a USB, upon which they can enter virtual worlds to begin a game and compete with friends. The company is providing virtual reality fitness solutions for homes, gyms, and corporates.
8. FORTË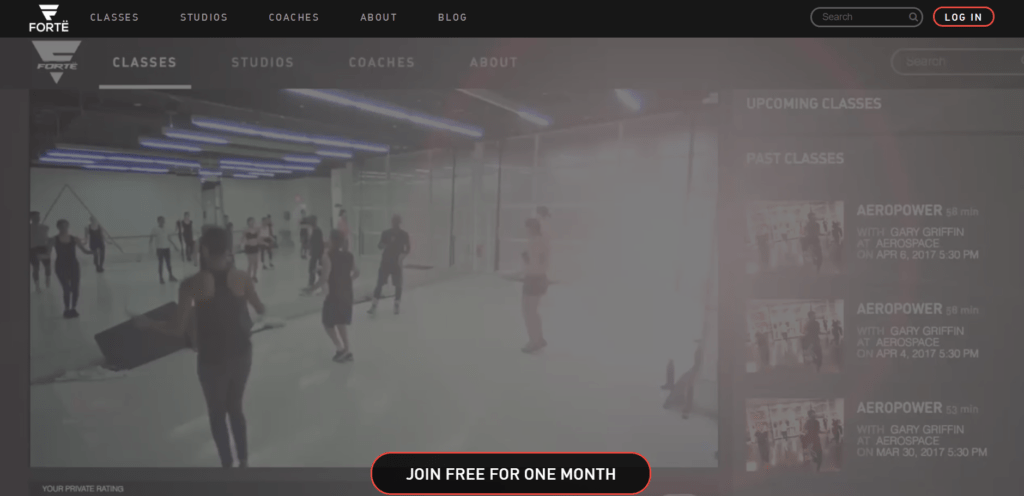 Headquarters: New York, New York
Disclosed Funding: N/A
Select Investors: 500 Startups
FORTË is revamping the fitness DVD business by offering a video streaming platform for on-demand boutique fitness classes around the globe. Users can view classes online and also sync fitness trackers with the platform to monitor their progress over time.
Crowdfunded companies to watch
1. vivobarefoot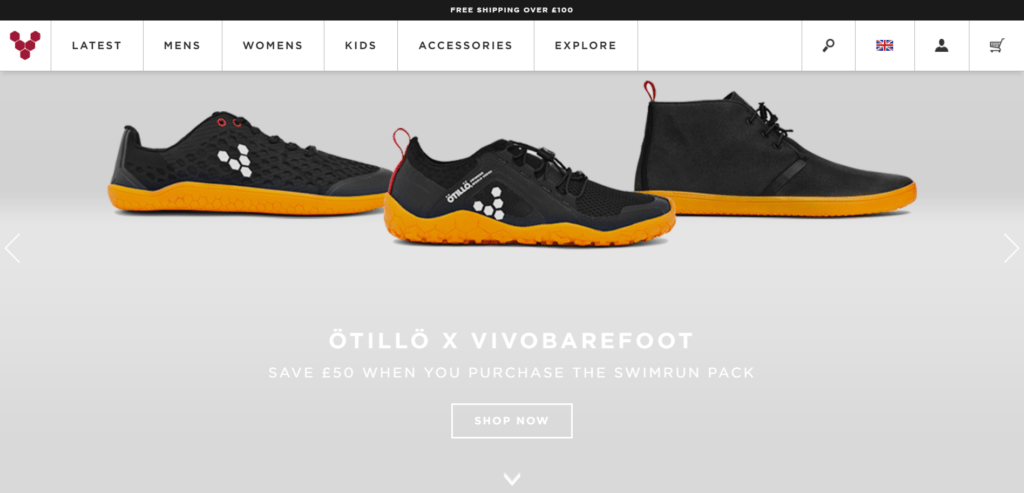 Headquarters: Birmingham, United Kingdom
Disclosed Funding: $1.94M
Select Investors: Crowdcube
Vivobarefoot makes eco-friendly minimalist running shoes. The company collaborates with performance-based materials manufacturer BLOOM, which has developed a patented algae technology to create sustainable, lightweight running shoes. Not only is the foam-like algae material very similar to the polymer material used to cushion many athletic shoes; it also recycles filtered water and saves carbon dioxide.
VIVOBAREFOOT has also partnered with crowdfunded clothing platform Betabrand to offer their environmentally friendly footwear to a wider audience.
2. phazon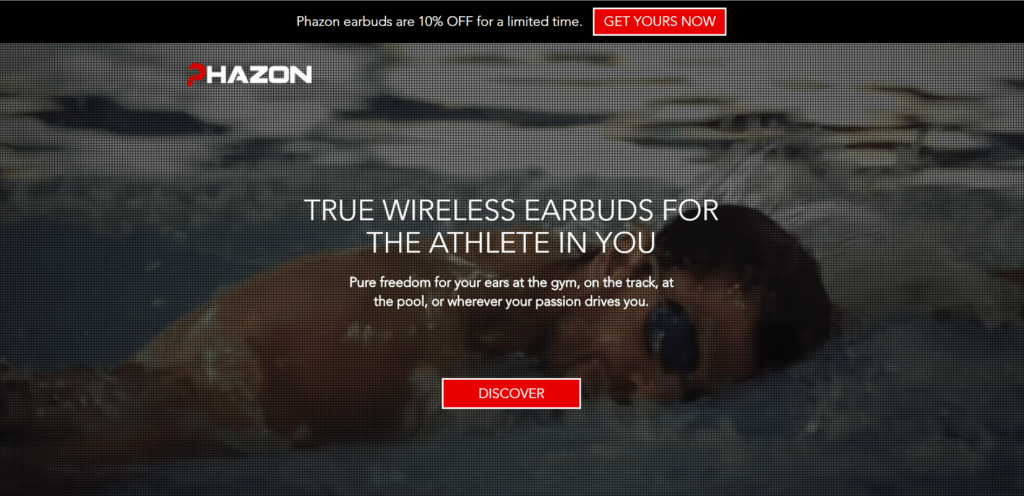 Headquarters: Montreal, Canada
Disclosed Funding: $1.8M
Select Investors: Indiegogo
Formed in 2014, Phazon develops wireless earbuds that it advertises as waterproof, shockproof, and "one size fits all." The earbuds also come with a location app, in case a user loses them. The company experimented with a variety of 3D printed prototypes to design its final product.
If you aren't already a client, sign up for a free trial to learn more about our platform.