Market Map
We dive into early-stage activity in the beauty & personal care space to identify emergent categories, such as inclusive e-commerce, and to highlight shifts taking place within longstanding categories, such as skincare.
The beauty and personal care market is booming amid the pandemic.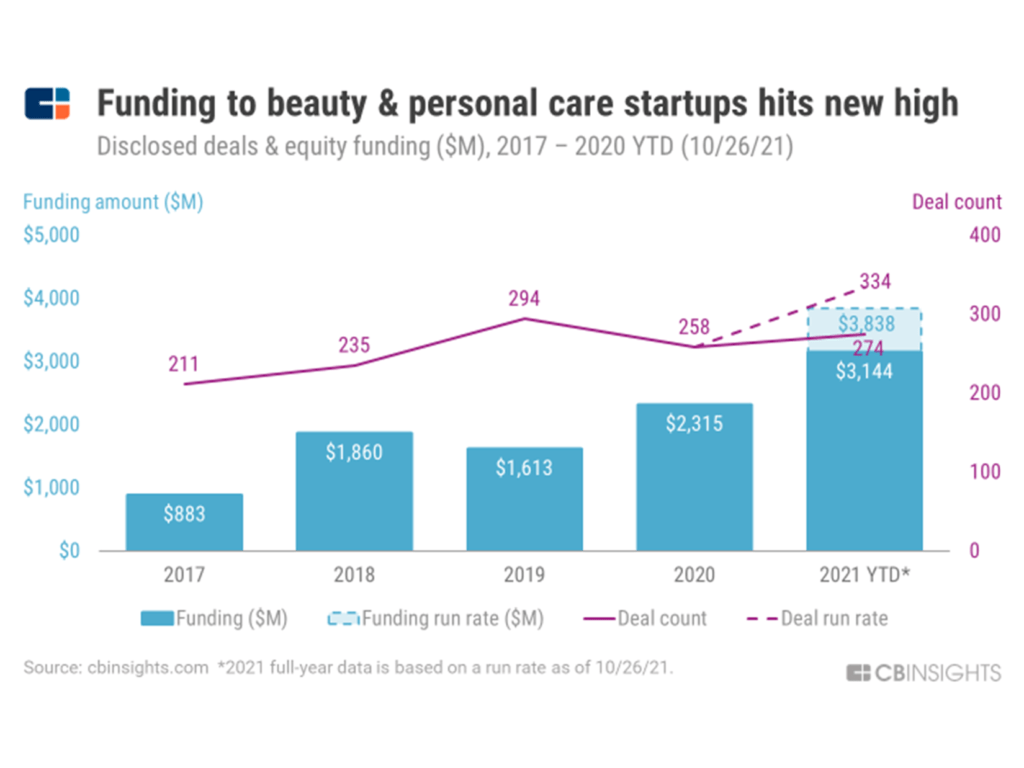 Early-stage activity, specifically, not only indicates that new categories, such as functional makeup and at-home nail care, are gaining traction, but also that existing categories are experiencing significant shifts, such as a greater focus on acne products within skincare. Moving forward:
Sustainability is continuing to come into focus, with startups incorporating refillable packaging, zero-waste products, and other green components into their business models.

An increasing number of categories previously considered taboo or simply routine, such as sexual wellness and oral care, are strengthening their associations with beauty and wellness. 

The space is becoming more tech oriented as a greater number of startups move further into areas like livestreaming, booking & management tools, and at-home beauty tech devices. 
Using the CB Insights platform, we identified 100+ early-stage beauty and personal care startups focusing on everything from haircare to supplements & beverages. 
Companies featured in the market map are VC-backed, and a majority of these companies have raised a round of funding in the last 12 months up to Series A.
This market map is not meant to be exhaustive of companies in the space and categories are not mutually exclusive. More companies can be found in our Beauty & Personal Care Collection.
Please click to enlarge.