From social interaction features to contextual advertising, we look at how brands and retailers can take advantage of the increasingly popular e-sports space.
The e-sports ecosystem has benefited massively from the social distancing measures imposed globally, providing consumers with an alternative to traditional sports events.
Mentions of "e-sports" on earnings calls have reached new heights in recent quarters as a result.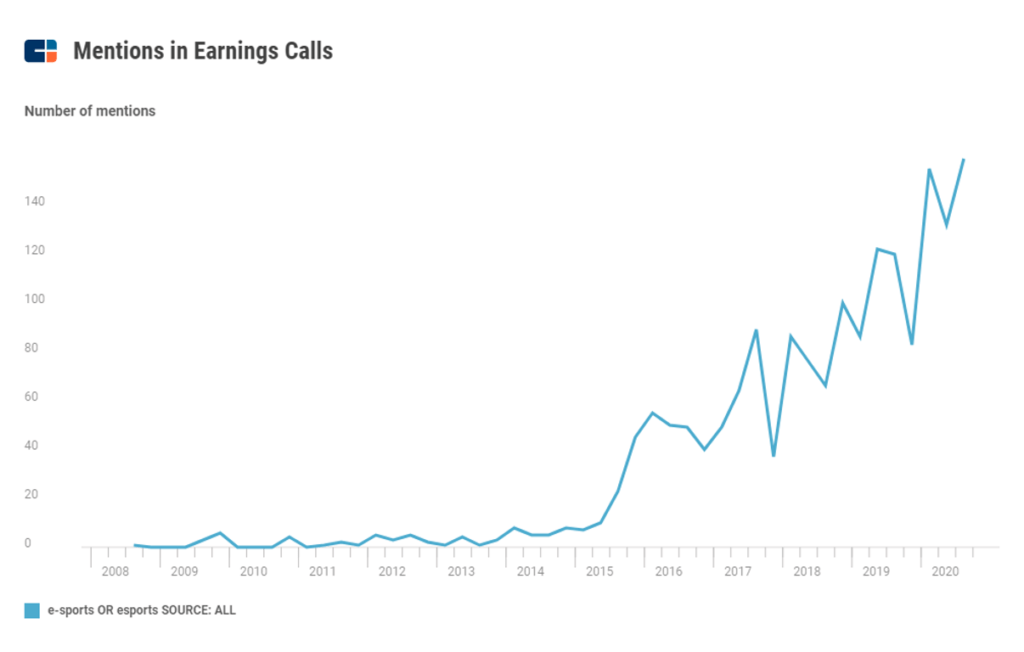 While brands and retailers may already be familiar with sponsoring tournaments or launching e-sports-inspired products, the sudden acceleration of e-sports adoption is creating new opportunities for these companies to digitally target and engage with consumers. 
Using the CB Insights platform, we've identified 3 ways brands and retailers could capitalize on the soaring popularity of e-sports.
1. E-sports-related content Moves into audio
In August 2020, Spotify became the official audio streaming partner of League of Legends, an online multiplayer game that hosts some of the largest e-sports tournaments in the world. This partnership also includes the development of several e-sports-focused podcasts and represents new sponsorship opportunities for brands and retailers. 
In the future, interactive voice ads could also help brands and retailers sell products through audio content.
2. E-sports features and apps expand beyond the gaming world
The $3.5B chat app Discord is now being used by 300M users across numerous communities and groups of friends. With its massive audience, Discord could emerge as a key platform for brands and retailers to create virtual connections with consumers outside of traditional online ads. 
For example, tequila brand Jose Cuervo recently used Discord to engage viewers during a livestream event. 
3. E-sports Ecosystem provides Opportunities For more advanced contextual advertising
Entertainment-focused ad platform 4D Sight is using image recognition and natural language processing (NLP) technologies to analyze livestreamed e-sports and gaming events, allowing brands and retailers to place contextually relevant ads in real time based on video content.
This technology can also be used for other livestream events, including concerts and sports.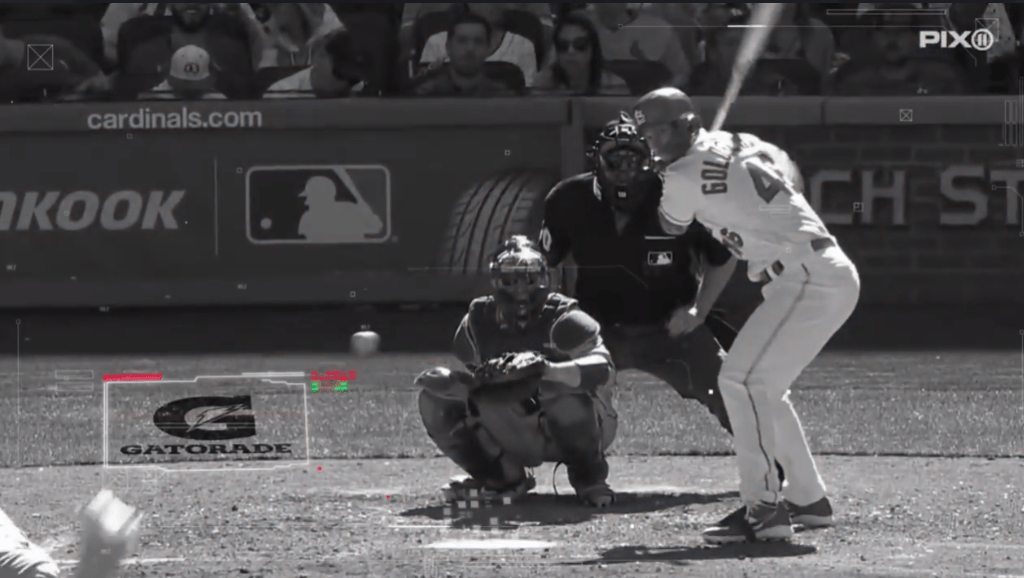 Source: 4D Sight
WHAT'S NEXT FOR E-SPORTS?
The e-sports industry is known for its tech infrastructure, which is what has helped it thrive during the Covid-19 pandemic. This also provides perhaps its biggest opportunity ahead.
From high-quality, low-latency livestreams to virtual production capabilities, e-sports' infrastructure is designed for a virtually connected world and could be used by more traditional media companies like TV networks.
New players are already taking advantage of this "infrastructure-as-a-service" model to launch new forms of entertainment. For example, in September 2020, production studio Hit Parader — named after the former music magazine — announced a partnership with e-sports company Super League Gaming to launch an e-sports platform dedicated to rock musicians.
If you aren't already a client, sign up for a free trial to learn more about our platform.