This round brings Dukaan's total funding to $17M. Here are the top-line bullets you need to know.
Dukaan, an e-commerce platform, has raised $11M in an extended Series A. The round drew participation from HOF Capital, 640 Oxford Ventures, and Matrix Partners India, among others.
How's the company performing?
India-based Dukaan offers no-code tools to individuals and SMBs to bring their businesses online. Once an online store is created, merchants can add their inventory and start selling to customers. The startup also offers digital payments capabilities to merchants.
The company's services include Dukaan Infinity, which helps small and medium businesses market their products on Facebook and Google and rank higher in Google search, and Dukaan Enterprise, which helps generate the same outcomes for larger businesses.
The platform has facilitated more than 1.5M transactions to date. It has more than 3.5M SMBs on its platform, and they are spread across more than 40 business categories. Additionally, more than 2000 merchants have subscribed for Dukaan's premium offerings.
The company currently generates an ARR of $700,000 and anticipates that it will generate $10M over the next 12 months.
Dukaan's customer base includes retail chains like Big Bazaar and personal care brands like Nivea.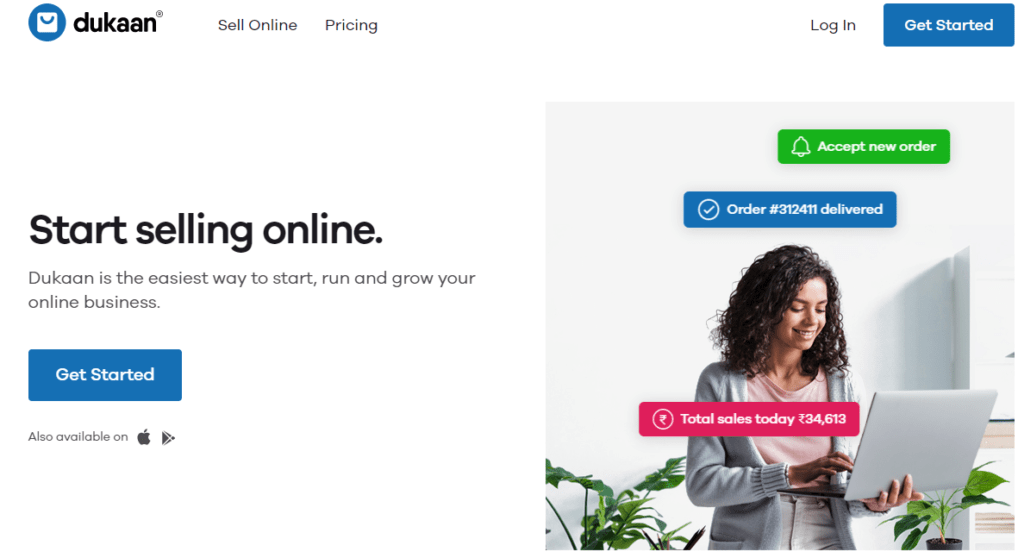 Source: Dukaan
Why does the market matter?
The global retail tech market is expected to grow at a CAGR of 27.7% and reach a value of $134.35B by 2028, according to Grand View Research.
Investment in retail tech increased significantly at the start of the year, reaching $28.9B in Q1'21 — a 60% jump from the previous quarter and the highest recorded figure in 5 years.
The Covid-19 pandemic has accelerated e-commerce sales and made consumption patterns less predictable. This has contributed to a growing demand for robust e-commerce management tools.